Advantages of Metal Business Cards Over Paper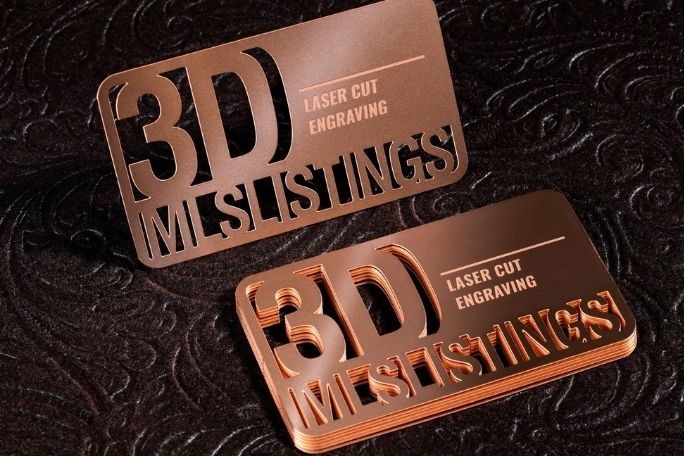 Category:
Paper is the most common choice for business cards since they're light and thin enough to slide into your pocket and can even be useful for a quick handwritten note. However, if you want to stand out from the competition and give potential partners and customers something unforgettable, you should consider metal business cards. If you think that metal is too bulky or heavy to make good business cards, you should reconsider. Keep reading to learn about the advantages of metal business cards over paper.
Unique First Impression
As mentioned above, metal business cards make a unique first impression that potential partners and customers won't soon forget. While most people kindly accept business cards and then tuck them away, possibly never being seen again, metal business cards will immediately catch the eye. They'll have questions about the unique material choice, and you'll be able to lead that conversation into a discussion about your business. Even after the conversation is over, you'll stay in their mind as the person with the cool metal card.
Great Durability
Another benefit of metal business cards is how well they hold up. It's common sense that metal is more durable than paper, and that common sense applies to business cards as well. While paper ones can be bent and torn, and the ink on them can bleed if it gets wet, metal has no such problems. Your metal cards will outlast almost everything else in your wallet, and you'll never risk losing them since they're such a unique material. The people you give them to won't want to lose them either.
Improved Business Image
Paper business cards give all the necessary business information, but they don't do anything else for your business. Metal business cards convey essential information and create an improved business image that sets you apart from the competition. So long as your design is on point, recipients will know your business is bold, unique, and committed to high quality with these cards that work just as hard as you do. This high-quality image will help people trust you and your business more than your paper competition.
A unique first impression, great durability, and improved business image are just three advantages of metal business cards over paper. If you want to order metal business cards, Silk Cards is happy to provide you with high-quality metal and laser cut or laser engraving options for your cards. Your business will stand out with these unique cards, and we are proud to be part of that process. To find out more about any of our cards and to place an order, reach out to us today!