4 Facts You Didn't Know About Plastic Business Cards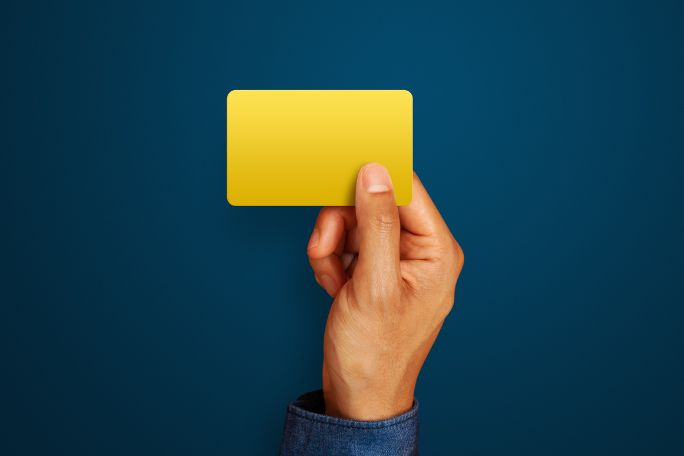 Category:
Business cards come in various material options now, including wood, metal, and plastic. Plastic cards are growing in popularity since they're more durable and long-lasting than paper ones. Plastic business cards are a great option for many professionals and businesses, but there are some facts you didn't know about them that you should learn before ordering. Read on to learn what you need to know to make the most informed decision possible.
Most Plastic Business Cards Have Rounded Corners
Most plastic business cards, including the ones we sell here at SilkCards, have rounded corners. This is a partially aesthetic, partially practical choice. Aesthetically, rounded corners help your cards stand out from other cards. This will make people more likely to keep and remember your card.
Practically, plastic card corners are sharper than paper ones. You don't want to accidentally scratch yourself or someone else while handing out business cards. This would make them less likely to keep your card. Rounding the corners prevents this from happening.
Standard-Sized Cards Will Fit in Card Holders
Business card holders are a common way to safely carry around your own cards and the cards you receive. Some people worry that plastic cards are too thick to fit in these card holders, but this worry has no foundation. Plastic business cards come in the same standard sizes as paper business cards and will fit in card holders. Granted, you can't carry as many since they're thicker, but they will still fit in the card holder.
You Can Buy Clear Plastic Business Cards
Many people already know that plastic business cards offer more design options than paper ones. Clear plastic business cards are a fun example of this. Business card printers can print your card information directly onto cards made of clear plastic, giving your card a unique visual effect.
However, plastic cards are easy to scratch, so most printers recommend frosted cards. This design is translucent instead of transparent and still provides a unique visual effect recipients will love.
Plastic Cards Come in Fewer Thickness Options
Business card thickness depends on the printer's preferences. Most printers provide paper cards in various thickness options, such as 16 pt and 48 pt card stock. Since plastic is denser than paper, most plastic cards come in fewer thickness options.
At SilkCards, we only offer plastic cards in 12 ml and 30 ml thicknesses. These cards are substantial but never take up more space than a credit card. Recipients won't want to carry thick, heavy cards around, which is why we provide these ideal thickness options.
You probably didn't know these four facts about plastic business cards before reading. Now that you know, you can make the most informed decision possible when ordering your business cards. If you decide that you do want PVC business cards, SilkCards can help. We will incorporate your artwork and brand messaging or connect you with one of our talented graphic designers to create a memorable card recipients will love.