How To Create A Trendy Business Card For 2017 & Beyond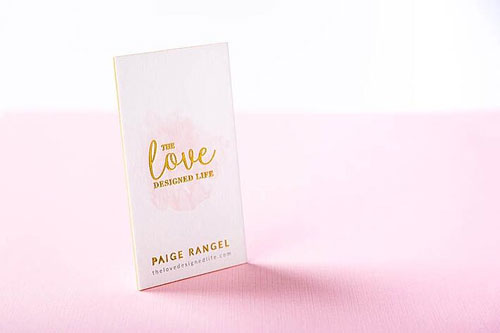 Category: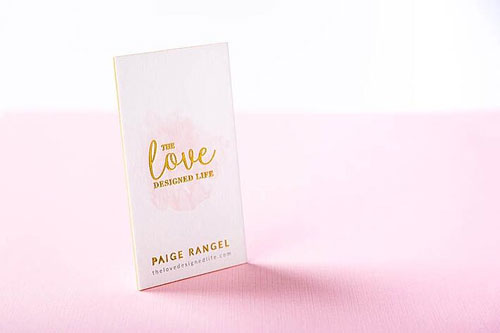 If you're in the market for a new business card, you should keep in mind that not all cards are created equal. Style should never be overlooked when it comes to business cards. Two cards can have the exact same information on them, but the one with an eye-catching design will be the only to earn the attention of potential clients. This guide will help you design a fresh look for your card to get more business for your company.
Stylish, Fresh & Trendy Business Card Styles
Whether you're a millenial wanting a hip-looking brand or you're completely new to marketing and wanting to jump on the most current aesthetics, we can help. The following tips will help you build your brand with a trendy, modern business card.
Related: 4 Secrets You Might Be Missing When Branding to Millenials
Images
An image, if chosen wisely, can tell a customer a lot about your business. If you're an artist, photographer, or designer, you can use the back of your business card to display an example of your work. Company logos or product images are also great choices.
Colors
Color can add a distinctive look to your card, but choose wisely. If using multiple colors on your card, ensure they all complement each other. You should also consider just using your business's colors, if you have them, so that your cards match the rest of your company's branding. Lastly, never underestimate the power of a simple black and white design, which can appear just as stylish as a colorful one.
Related: Your Guide to Color Theory for Design [Infographic]
Social Media
Aside from the basic contact information, a modern card should include a business's social media information. It would take up a lot of space to show every handle your company uses on various sites, so just let potential customers know that you're online by putting social media icons on your business card. They'll know that they can look you up on Facebook, Twitter, or Instagram and find out more about your company.
Hand Lettering
Business cards with hand-lettering type can really make an impact. Not only do they look more fun and stylish, but they appear more personal. If you're an artsy business or you want an extra flourish, choose a type that appeals to you or reminds you of the message you want to get across with your brand. With a unique, hand-lettered card, clients will get a better sense of your personality and want to hire you for their project.
Minimalism
One of the biggest new design trends is minimalism. When it comes to logos, colors, and even the information you present, a limited design is super appealing for a modern audience. It may be tempting to cram every image and graphic you can onto your card's limited space, but less is more when it comes to designing a memorable business card.
Related: The Top 3 Logo Design Tips for a Minimalist Aesthetic
Tactile Effects
One thing people often neglect is the tactile experience of a business card. Rather than going for plain, flat, boring card stock, use features such as letterpress, foil, or die-cut to enhance your fantastic design. The feeling of a card enhances its effectiveness just as much as any other aesthetic.
Related: Are Unique Tactile Business Cards the New Norm?
A well-designed business card can help you gain more clients for your company. By putting just a little extra thought into the design, you could see more customer interest and overall profits. Use our custom design service at SILKCARDS to build your next super trendy business card.