Everything You Need To Know About Plastic Business Cards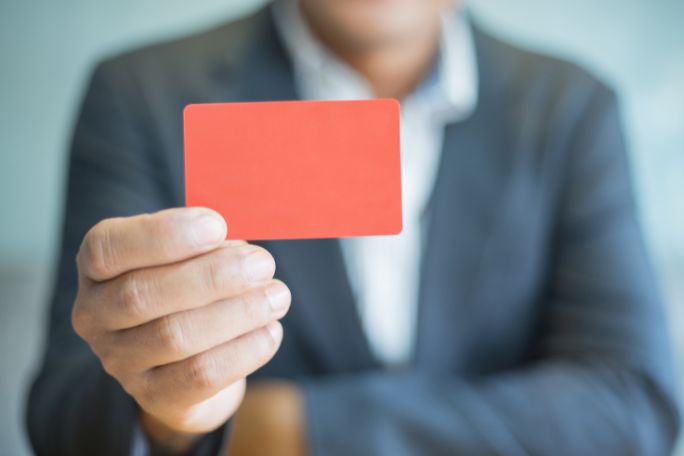 Category:
Every professional should carry a business card. No matter what industry you work in, a business card is the best way to introduce yourself to a fellow professional. They also help create a lasting first impression that can help you and your business later.
Now that you understand the importance of a business card, you can progress to the design process. Individual professionals and businesses want business cards that will set them apart from the competition. They also want something durable. Plastic business cards are the answer. But how do they differ from traditional paper cards? Keep reading to learn everything you need to know about plastic business cards so you can order them properly.
You Can Choose Desired Card Thickness
When you consider creating a business card, you probably immediately think about the design process. But before you start thinking about those fun design features of your plastic card, you must pick the thickness. This is similar to choosing the cardstock of traditional paper cards since cardstock comes in different thicknesses and weights. We offer plastic business cards in two thicknesses: 12 ml and 30 ml.
12 ml is still gently flexible but much stronger than a paper card. While 30 ml is double this thickness, you won't struggle to carry it around. 30 ml is still thinner than a credit card, and people carry those easily in wallets, pockets, and bags. You can choose whichever thickness you prefer.
Standard Plastic Business Cards Have Rounded Corners
While you can customize the shape of your plastic business card, standard rectangular cards automatically come with rounded corners. This differs from traditional paper cards which often come with sharp corners.
We round the corners of our plastic business cards to prevent scratching. Since plastic is thicker and tougher than paper, you do not want people scratching themselves with your card's sharp corners. Round corners eliminate this potential risk. They also offer an immediate visual difference from paper cards, so you will stand out from the competition. Plus, many people like the aesthetic of rounded corners on their cards.
They Have a Semi-Gloss Finish
Another way to customize both paper and plastic business cards is with the finish. You can opt for various finishes including semi-gloss on your paper cards, but semi-gloss is standard for our plastic cards. This is to elevate the texture of the plastic and help it easily glide into card holders and wallets.
The automatic semi-gloss finish will not interfere with any additional design elements, such as foil or Spot UV. If you want to order cards from us but worry about the effects of the semi-gloss finish on your design, you can always contact us or our design experts. We want to successfully bring your vision to life.
You Can Give Plastic Business Cards Additional Functions
One reason you may appreciate the elevated look of the semi-gloss finish is that plastic business cards can act as more than business cards. You can give these cards additional functions by barcoding them or adding scratch-off PINs to turn them into gift cards.
When your business card serves more than one function, you save money and impress card recipients. Our graphic design team can help you add these cool additional function elements to your desired card design so it will look and work great.
Design Elements Will Look Great
We have mentioned design elements several times now, such as foil and functional barcode details. Design elements are the most fun part of creating plastic business cards. Their strong material makes it easier to die-cut your cards into unique shapes that will help your cards stand out.
Even if you do not want to die-cut your business card, the design elements will pop on this material. PVC cards are full-color and full-bleed on both sides, so you can print almost any design onto them. Many people think that colors appear brighter on plastic since they sit on top of the plastic instead of soaking into the card like they would on paper. Not to mention, Spot UV and foil also look great on plastic.
Plastic Business Cards Will Last
Since plastic cards are strong enough to withstand die cutting, they are also strong enough to last. While thinner plastic cards can bend, people can't tear or fold them like they would a traditional paper card. The unique material and extra weight often prevent people from throwing them away as well. This means that your card stays with the recipient longer. A longer life span gives you more opportunities to connect with the recipient. Investing in plastic cards is playing the long game for your business.
In addition to playing the long game, you will also save money with these cards. Since they last longer, there is a higher likelihood they will eventually come back to you when the recipient or a referral visits your business. That means you can give them out again, recycling them instead of ordering new ones.
You Can Order Them Frosted
If you are still not sold on plastic business cards, that's okay. They're not for everyone. However, you may just be looking for something even more unique. If that's the case, did you know you can get frosted plastic business cards that look like glass instead of plastic?
These bold, beautiful cards are often the solution when someone wants a unique design that isn't traditional paper or popular plastic. You can print almost any design onto a frosted card, including details like Spot UV. Consider a frosted card before you give up on the idea of plastic business cards.
This summary of everything you need to know about plastic business cards can help you decide whether this increasingly popular material is right for you. Some professionals decide against plastic business cards, and that's okay. They are not the solution for everyone. However, if you want a thick, unique, durable card, then plastic business cards are the answer. SilkCards can help bring your plastic business card vision to life and help you design something effective and memorable.