10 Essential Components of an Effective Marketing Kit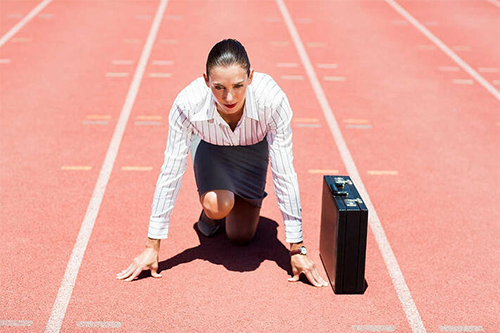 Category:
Potential clients want to know that you stand out from the competition, and one way to accomplish this is to create an effective marketing kit. Whether you're pitching a client or networking with other professionals, presenting ideas in print leaves an impression and makes people remember your name and your business. In a world dominated by digital marketing and online advertising, effective print marketing can be a powerful tool.
Variety is the Spice of Effective Marketing
Whether you utilize flyers, brochures, presentation folders, or business cards, diversity matters in effective print marketing. The variety of materials you use should have certain characteristics in order to create a powerful and lasting impact.
There are 10 essential components that you need to have in an effective marketing kit. These will boost your marketing efforts and create a lasting impression.
Clean Design.

Your layout should be free of clutter and not too crowded.

Quality Content.

Your audience needs to know that what you are presenting is relevant to them and their needs. Content is key in print marketing.

Intentional Message.

What you or your business is about should come across loud and clear through the marketing materials you deliver. Too wordy, and you will start to lose your audience. Too brief, and the message will not come across effectively.

Professional Logo.

It is worth the time and resources to have a professional logo designed. Your audience will be able to tell the difference between a quality logo and a generic clip art graphic.

Cohesive Look.

Not all of your materials have to look exactly the same, but color families should work together. Coordinate business cards, pamphlets, and presentation folders to have a similar color flow.

Professional Photos

. Just like having a logo designed, it is worth the investment to have professional photos taken to include in brochures, pamphlets, and other printed materials.

Color Printing.

The quality of paper and ink will show through in your presentation. This is a step to not skimp on.

Readable Font.

Too big, and the words will take up space, but too small, and it will be difficult to read. For the main body content, stick with standard font types and a size between 12 and 14 point.

Added Incentives.

If you are distributing door hangers, add a coupon or discount code. For business cards, be creative in the design so your audience is more likely to hang onto them.

Stay Simple.

There should be some eye-catching features but not so much that it causes a distraction.
What to Include In Your Marketing Kit
There are a variety of unique printed marketing kit materials, and new ideas are always being introduced as creative options. Some basic must-haves include:
Pocket folder

Business card

Brochure

Overview on company stationary or letterhead
Digital marketing may be more convenient and less time-consuming, but nothing compares to a portable resource that is both attractive and powerful; making an impression on your audience is the most effective tactic to target in your marketing strategy. 4colorprint.com is committed to helping you deliver that impression with quality products and superior support.