Steps for Building Relationships in Business after Networking Events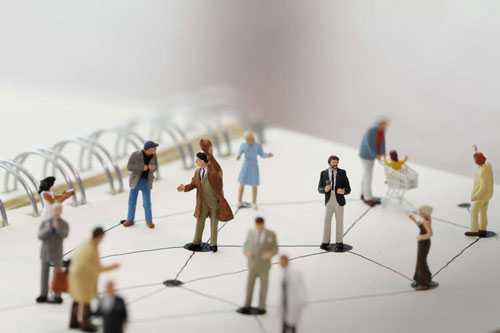 Category:
Networking events are extremely important for business owners since they enable all attendees to introduce themselves, meet like-minded people guided by the same interests, exchange contact information with individuals who may become their clients or partners and learn everything there is to know about new industry trends.

In a nutshell, offline networking opportunities give participants the opportunity to fuel their
growth and maintain an active presence in their niche. In this context, company owners guided by these objectives should use every single trick in the book for building relationships in business after networking events. Here are a few steps that they should take to achieve the best results.
Create a Connection Between Any Business Card That You Receive and the Person Who Has Handed It to You
Try harder to memorize faces and the information displayed on each business card that you receive. Strive to connect these two elements to get the bigger picture. While the Japanese business card etiquette compels recipients to keep each card they receive in mint condition without making any notes on its back, it would be a good idea in any other situation to write a few words on your card to remind you of the information that you have exchanged with a certain interlocutor.
Reanalyze Your Handouts
Review your notes to discover the key information that you've extracted from each participant's speech. This will help you become more familiar with the mission, vision and profession of each speaker while prioritizing your contacts based on your own interests with less effort.
Make a List of All the Contacts That Are Truly Important to You
During an event, people gather dozens of business cards and manage to exchange ideas with a plethora of people who pursue similar objectives. This doesn't mean that all these individuals have something relevant to say or that all of them could support your business goals.
This is why you should figure out who you should follow up with right after the event and determine how you could squeeze more value from your warm connections. Once you succeed in separating the most prominent new contacts from the rest, organize your the ones you want to follow up with into different groups and draft personalized follow-up letters for every single group that you have in mind.
Invite New Contacts to Follow You on Social Media Platforms
Stay in touch! Start by kindly asking them to join you on LinkedIn and Twitter and also consider becoming friends on Facebook, if appropriate. Explore different online channels to consolidate your business relationship with those who could become your clients or partners at some point in the future. For instance, you could post comments on their blog posts and ask them to check out your blog in return. There are many ways in which you could draw attention to your work-related achievements and skills and get your new contacts to trust you and appreciate your efforts.
Nonetheless, keep in mind that the print marketing materials that you create and use to introduce yourself are perhaps the most important elements that guarantee your success after a networking event. This is why you should always opt for the best materials and the most inspired design to reach your target. Work on the best advertising tools with 4colorprint.com and get unique business materials designed to create a positive longer-lasting impression in any environment.