Purpose of Business Cards: 7 Reasons Why Business Cards Still Matter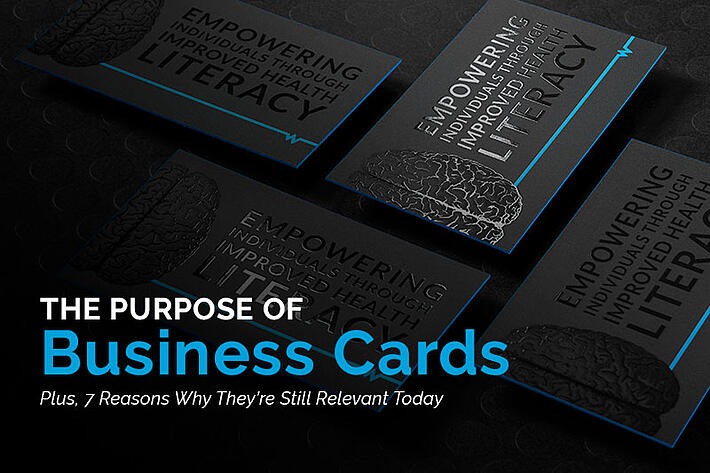 Category:
Is the business card dead?
The answer, while it might surprise you, is simply no.
People continue to create billions of business cards yearly in the United States. Why? Because they remain a useful tool for personally connecting with prospects, customers or clients, fellow business owners – and promoting your brand, despite advances in technology and the rise of social media networks like LinkedIn.
Technological advances, though, have proven beneficial for the print industry and its customers:
It's now easier to order and receive business cards for quick distribution.

Business card design—in color, size, shape, and quality—has become more creative and impressive.
Get inspired to create purposeful business cards for your brand with our SILKCARDS sample pack.
If you'd like you can read along or jump to sections that interest you the most:
The Importance & Purpose of Business Cards
To understand why people use business cards, you must know what a business card is.
The Merriam-Webster dictionary defines a business card as, "a small card bearing information (such as name and address) about a business or business representative."
From this definition alone, you know a business card is a concrete way of sharing your business information, such as your company name, address, telephone number, email address, and web address (URL) with others.
For you, though, these physical cards do more than present your contact information on paper. They also visually represent your company, displaying your brand's identity and professionalism.
7 Compelling Reasons Why You Need Business Cards & How to Use Them
Business cards remain an essential marketing tool across a variety of industries for various reasons: they can improve the legitimacy of your brand, increase your brand awareness and improve your bottom-line.
Who Uses Business Cards (and Why)?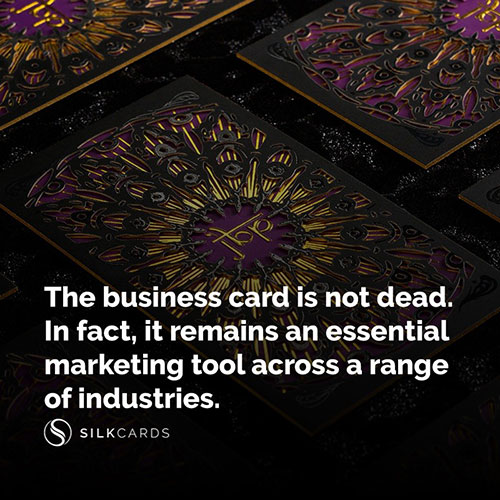 1. Those who don't own smartphones
Recent research shows 77% of Americans alone now own smartphones.
While this is a high percentage, not everyone owns or wants to own a smartphone. The reasons vary from no interest to no need for distractions, to low technology skills, to a preference for old-fashioned communication.
What does this mean for you?
You need traditional ways to convey your business contact information to these non-smartphone users.
With business cards, you conveniently do this. You make it easy for them to reach out to you after meeting, and possibly, refer you to someone in need of your products or services.
2. They Enhance the Legitimacy of a Business
Interested in knowing what people do before buying products and services from an unfamiliar company?
They verify the legitimacy of the business. And to verify, they look for concrete details:
Who you are
What you can do for them
Where you're located
How to contact you
What better way, then, to introduce your business than by distributing business cards? Professionally designed business cards can boost the legitimacy of your business in seconds. They let others know you're serious and ready for business. They also build awareness of your business.
---
Articles on Who Uses Business Cards and Why
---
How Are Business Cards Being Used Effectively?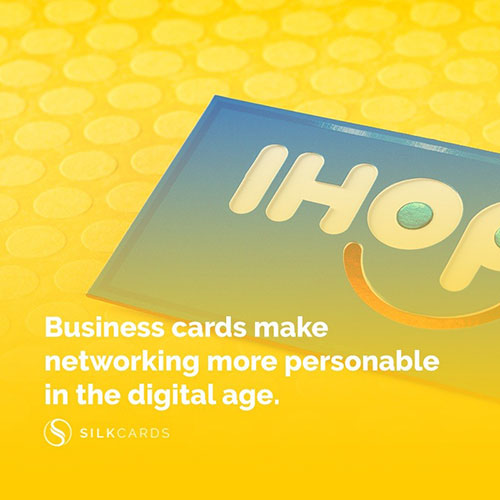 3. They Help Businesses and Brands Develop Human Connections
Connecting and exchanging information through digital channels is now easier and faster than ever. But, a downside exists: there's no way to participate in true, trust building conversations with others. There's no way to establish a personal connection.
This is a major problem when growing a business. Why? Because digital communication lacks several essential elements – small talk, interest, authenticity, eye contact, handshake.
Handing out your business card, though, is a good way to develop human connections. It gives you a way to continue the conversation with people interested in what you do. People you've already engaged through interesting small talk and eye contact.
4. They Assist Business Owners and Professionals in Facilitating the Networking Process
As a business owner, you've probably already heard the significance of developing relationships with professional contacts.
There are several ways to network and connect with others, including face-to-face conversations, telephone calls, emails, social media communities.
However, high numbers of people prefer face-to-face interactions. Previous Forbes Insight research, for instance, found: 85% of their respondents preferred face-to-face meetings because of the ability to "build stronger, more meaningful relationships." These types of interactions are beneficial in building a high-quality professional network. They're also appropriate for great conversations with people with similar interests, skill sets, and goals.
When attending in-person networking events, don't forget your business cards. They make it easy for those interested in following up on these conversations to contact you. Likewise, their business cards give you the information you need to follow up and meet again.
As your network increases, you'll also notice increases in business growth opportunities.
---
Articles on Using Business Cards to Network
---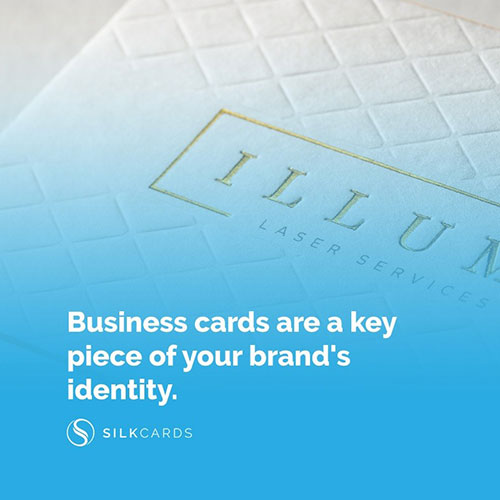 5. They Are a Powerful Tool for Building Brand Awareness
When you're building your business, branding should be part of its long-term strategy. Here's why it should: because it helps prospects and customers remember your business and your offerings.
Branding consists of visual identity aspects, and this includes your business cards. These physical items bring awareness to your business, through impactful design. They can also evoke emotions and build connections between you and your market – as mentioned above.
Altogether, they help you stand out while retaining and targeting customers – playing an effective role in the growth and success of your business.
6. They Give a Face to Your Brand
Business cards visually represent your business's identity. They give a face to your brand when contacts look at them, reminding them of who you are and what you do.
When effectively designed, they communicate your brand's message, personality, and values – positively influencing how recipients view your business.
The emotion evoking elements – referenced above – on your business cards also make your brand recognizable. Done correctly, they can convert interested prospects into paying customers, when they're ready to purchase.
---
Articles on Strategic Branding with Business Cards:
---
Designing Branded Business Cards with Purpose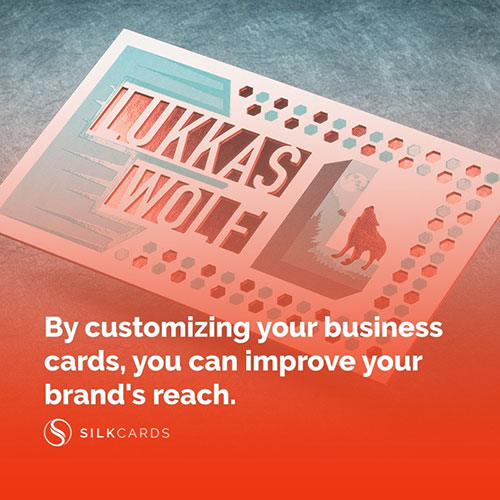 7. Creative Cards Are More Likely to Be Shared
Awareness is a major factor in business growth. When people know about your business, they're more likely to buy your products or services.
Getting attention can be a challenge, but, creativity in marketing helps you expose your brand to your targeted audience and market.
The distribution of creative business cards is an amazing way to capture people's attention. If your innovative cards impress the people who read them, then they'll likely share with others.
This is good for two reasons: it furthers awareness of your brand, and it increases the chances of referrals to those most in need of your products and services.
---
Articles on Designing Custom Branded Business Cards:
---
Conclusion
Though online networking and promotional opportunities have increased significantly in this advanced digital age; business cards still remain relevant in the growth of businesses.
And you know what?
These small cards are still necessary for all businesses. Their tangibility makes them useful objects for business owners interested in personal connections. Their tangibility also helps current and prospective customers remember your business when designed with creativity.
If you haven't already considered the addition of business cards in your marketing toolbox, it's never too late to do so. You never know, your business card can be the key element you need to take your brand a little further.