Instagram for Photographers: Is It Worth It?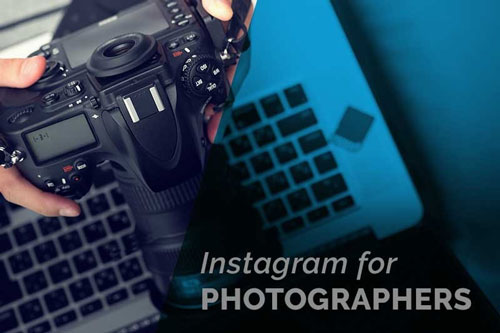 Category: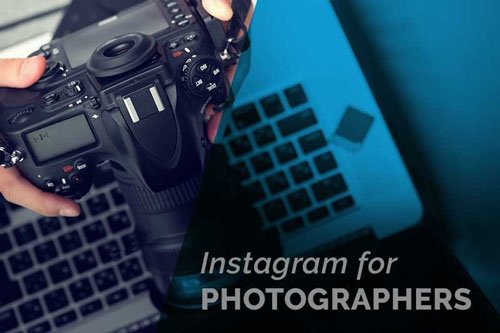 For a professional photographer, it's essential to use a variety of resources to build your brand. If you're struggling to bring in more customers, Instagram can be a great tool for getting your name and talent out there. Instagram is a social network site that will allow you to promote your photography and reach millions of users.
Related: 6 Picture-Perfect Photographer Business Cards [Showcase!]
Why Photographers Need to Be on Instagram
With Instagram, you'll be able to display your work to a much wider audience than you could do otherwise. This will help you get more clients who may not have found you through offline channels, and the best thing about Instagram is that it's designed for people just like you: People who love to take photos and share them with the world. It's all pictures, all the time! You don't have to worry about a bunch of text taking anything away from the beauty of your photography.
Benefits of Instagram for Photographers
If you're a photographer and you're not on Instagram already, here are a few reasons why you should start an account today:
Social networking: Many other photographers use Instagram as their primary social media platform. You can get in touch with them by participating in their contests or by sharing content with the right tags to get their attention.
Corporate sponsors: Instagram is now a critical component for many companies' marketing efforts. One of their accounts could notice your photography and might promote your work or may even commision you for a project.
Contests: Many Instagram accounts tied to photographers, blogs, or other media outlets host photography competitions. They post the winners to their accounts, which can give you a chance to increase your exposure.
Video: Instagram allows you to post short videos, which can give your followers a behind-the-scenes look at your creative process. Video can help you build your brand and isn't something most other online portfolios offer.
Instagram for Photographers: The 3 Essential Tips
If you're not quite sure how to get the most out of Instagram, the following tips will help you create posts that will attract followers.
1. Use Hashtags to Hone in on Your Audience
Hashtags allow you to reach your target audience. You can use up to 30 tags for each photo you post, but it's a good idea to limit them to just the most relevant. You should make them specific to the content of the photo and/or the type of photography being featured. For example, if you post wedding photos, you can use #marriagephotography, #weddingphotography, etc. Also, be sure to create a hashtag that's specific to your business so that people can easily see all of your photos once the tag is clicked.
Good Instagram Tags for Photographers
The right hashtag can be just what you need to gain more exposure for your photos. Here are some popular ones:
#animal_captures
#faceobsessed
#agameoftones
#droneoftheday
#bw_lovers
#filmisnotdead
#feedfeed
#getlost
#urbanphotography
#sportsphotography
In addition to using hashtags specific to photographers, you can also use some that are relevant to the subject matter of your photograph. Research the types of hashtags other photographers and your desired audiences use to find a few niches you can target. You'll have a better chance of standing out by using hashtags that are specific to the subject of your photograph rather than relying solely on some of the more general hashtags. You may also want to look for community tags to get noticed by groups or branded tags if you are looking for commercial exposure.
Here are a few tips to keep in mind when you are researching hashtags:
Use what you need: Instagram allows you to share up to 60 hashtags with each photo. You can use 30 in your original post along with another 30 in a comment.
Read some blogs: These can help you keep up with general hashtag trends you might otherwise miss. You can also learn about any changes Instagram makes and adapt your hashtag strategy to keep it easy for users to find you.
Find the hubs: Instagram's hub pages are built around specific themes and have their own hashtags. You can use these to get your work featured on them while looking for other hashtags users on those pages have in their pictures.
Keep track of results: Some hashtags will perform better than others while others are better for seasonal shoots. Cycle out your hashtags to use the ones that can get your picture the best reach when you publish it.
Use tools: You can use online tools such as keyhole.io or hashtagifiy.me to find out which hashtags are trending right now or to select ones that you think will perform best with your photo.
Go local: Many of the more popular hashtags are also used by millions of other Instagrammers. However, you can reduce your competition by adding a location to the one you want to use.
2. Post Photographs Consistently
You should upload photos to your Instagram account regularly. If you neglect your account, clients might think you're out of business or you have nothing creative to share. Choose a few days of the week to post a photo or two and stick with them to keep your fans wanting more.
Related: Frame by Frame: How to Start a Photography Blog Right
3. Post Relevant Content With Great Filters
You shouldn't overload your feed with irrelevant photos. Photography enthusiasts want a glimpse inside your creative world, so give it to them with fresh, interesting photos. Examples include behind-the-scene photos, sneak peeks of your assignments, selfies, photos of your branding, etc.
Even though you're a professional who probably doesn't need them, Instagram likes to have fun with filters. Be sure to use the ones that display your photographs in the best light. Any one of the following apps will help you create stunning Instagram photos:
InstaSize
OKDOTHIS
VSCO Cam
SKRWT
PicLab HD
Adobe Lightroom Mobile
Photoshop Touch
Instagram Photographers: The Best Ones to Follow and Learn From
If you're just getting started on Instagram, here are a few photographers to follow along with their specialities:
Richard Avedon (@avedonfoundation) is one of the premier portrait photographers working today and uses his account as an archive for over 40 years of work.
Stian Klo (@stianmklo) uses his Instagram to showcase drone photography of nature, favoring aerial shots of deserted islands and stark landscapes far off the beaten path.
Simone Brahmante (@bahmino) centers his almost-magical photographs of landscapes and ancient cities on their human subjects.
Sophie Loghman (@sophlog) has arguably one of the most colorful accounts on Instagram, with iridescent purples, pinks, lavenders, and blues in photos of her travels around the world.
Chris Schoonover (@cschooover) creates photojournalistic images of people with a focus on fashion and portraits.
Cocu Liu (@cocu_liu) started off by taking iPhone pictures of areas around San Francisco and now documents his travels to some of the lesser-known corners of world cities.
Maria Marie (@cestmaria) transports viewers to a world of pastels whether she's exploring endless lavender fields in the English countryside, riding through the streets of Prague, or even just trying to find her next destination on a map.
Ana Sampaios Barros (@anasbarro) is a former architect who captures the artistry that goes into every angle and curve of some of the world's greatest buildings.
Combining Offline and Online Branding
So, once you're all set up with Instagram, you may wonder how you can combine those efforts with your offline branding. One great way is to put your Instagram handle on your business cards and other marketing materials. That way, everyone you give these to can easily follow you on the site and get access to your beautiful photos.
Related: 3+ Ways to Combine an Online and Offline Marketing Campaign
Instagram is an excellent way to show off your brand to a wider audience and generate more photography clients. Get started with these tips, and you'll have more people talking about your work in no time.