How to Make Business Cards in Word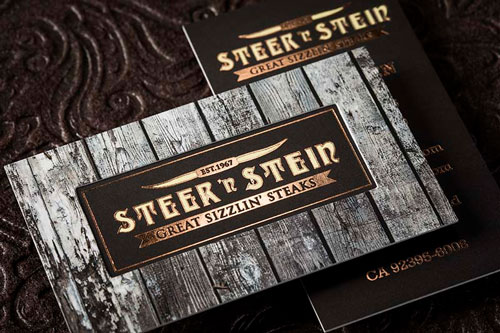 Category:
Starting a new business can be expensive. You want to do things right, but you don't want to spend thousands of dollars before you can hang your shingle and start doing what you do best—helping people. The longer it takes for you to open up for business, the less good you can do for the world.
You know that a business card is extremely important to getting your name out there and bringing in new clients; you just can't justify spending tons of money at this point in your business. While a professionally designed and printed business card will position you as more of an expert in your industry, if you are looking to start out for next to no money, there are other options.
How to Make Business Cards in Word
You may be familiar with Microsoft Word for writing letters, blogs, or other written documents, but did you know that you can create business cards and other visual documents with it as well?
Creating a business card in Microsoft Word is fairly easy when you follow these steps.
Open up the program and choose File > New
Search the Microsoft Word templates on the left side of the screen and look under Business. Then choose Business Cards
You can add shapes directly to the page or insert a Drawing Canvas instead. To do this, go to the Insert tab and Select Shapes. When you scroll down, you'll see an item labeled "New Drawing Canvas."
Add what you want to include on your business card. Fill in your personal information including: name, title, company, address, contact info, etc.
Customize by changing the font or colors. If you've developed a brand, now is the time to use these features to personalize.
Once you are satisfied with your design, you'll need to print the file. Depending on the version of Microsoft Word that you are using, it may auto-populate all of the cards or you may have to copy and paste into each slot.
When you are creating a visual design, it may help to use the Ruler and Gridlines feature (under the View tab) to make sure that everything is lined up appropriately.
Now it's time to print. You can print on your home or office printer using business card stock (available online or at any office story) or send to a professional printer.
Why You SHOULDN'T Make Business Cards in Microsoft Word
Just because something can be done… doesn't mean it should be done. Now that you know how to create a business card in Microsoft Word, let's discuss why you shouldn't.
1. Printer Cardstock Feels Cheap
Your business card is a tangible representation of your business. That means that people are going to touch the card, hold the card, and feel the weight in their hands. Like it or not, everything we do is judged by our brand and how well we uphold it. When you hand someone a flimsy business card, you are telling them that you don't take your business seriously and won't take them seriously as a client.
2. Microsoft Word Is Limited for Design
While Microsoft Word has some options for design, they are extremely limited. Your business card should showcase who you are and what you do. This may just not be possible within this program. Graphics are difficult to anchor to the document, fonts may not transfer well to print, and the colors used in MS Word are different from those used by professional printers, meaning you likely won't get exactly what you want.
Using a graphic design program (or having it done professionally) gives you the freedom to express your uniqueness and wow your potential clients from the very first interaction. Remember that you never get a second chance to make a first impression.
Headline: 11 Hacks for Non-Designers to Make Mind-Blowing Designs
3. Most Printing Companies Take Other Types of Files
Most printing companies will use a PDF file to print from. When you start a document in MS Word, this is often difficult to create, and occasionally, it's just impossible. Without a quality file to work from, the printer will not be able to complete your job.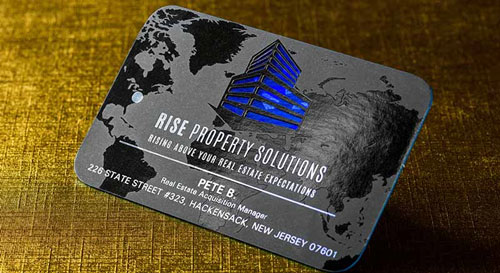 4. Your Competitors Probably Have Better Business Cards
Let's be honest, there are a lot of places where you can cut corners as a new business, but your business cards shouldn't be one of them. Put yourself in your potential customer's shoes. If you have two cards in your hand and were trying to choose a company to work with, would you trust a card printed on cheap, thin cardstock with cheesy clipart, unclear fonts, and slightly off colors? Or would you prefer to patronize an individual whose business card was on sturdy, professional looking cardstock, with brand specific images, colors, and fonts?
When you create business cards at home, you'll be sending a message to potential clients that you don't care about how you present to the world. And if you don't care how you present, you probably won't take pride in your work either.
Quality business cards are not an expense. They are an investment in your business and in your future.