How Much Should I Pay for Real Estate Marketing?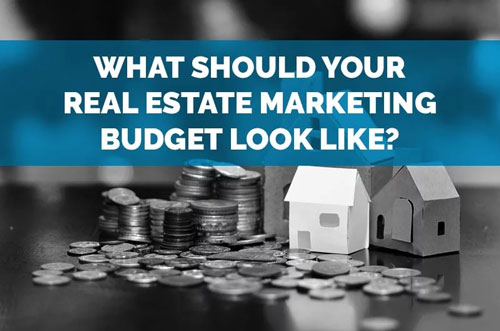 Category:
Finding new clients is a perennial challenge for real estate agents, but in many ways, it's easier to reach new prospects today than ever before. Direct mail, online advertising and in-person meetings give agents the chance to find clients across a variety of media and at every stage of the buyer's journey.
An effective marketing strategy can place you in touch with new prospects, but it takes a careful balance in order to make the most of your advertising budget. Learn how to make the best use of print, online and in-person marketing techniques, and you could create a steady stream of new clients for your business.
Building Your Real Estate Marketing Budget
Successful marketing strategies often use some combination of the following:
Direct Mail Marketing
Direct mail marketing can garner a response rate ranging from 2-5% of recipients, making it one of the most effective strategies for reaching new clients. It can be used to advertise new listings, market data, events which may interest home buyers or sellers, and even testimonials from previous clients.
Related: 7 Ways to Perfect Your Postcard or Direct Mail Lead Nurturing
Your expenses will depend on the type, quantity and quality of postcard or mailer you wish to send. Other important factors include the size of your mailing list, your postage and whether you want to pursue an "every door" or "direct" marketing strategy. However, you can expect to spend about .60 cents per letter and .40 cents per postcard or upgrade to higher quality mailers that are more effective.
Online Advertising
An online advertising campaign that utilizes blogging and search engine optimization (SEO) along with pay-per-click marketing (PPC) can increase your exposure to potential clients.
In 2012, the National Association of Realtors reported that Realtors spent an average of $78 per month on organic SEO. They also spent about $128 per month on paid advertising.
Related: Customer Spotlight: Interview With Lysandra Bailen, REALTOR
Email Marketing
E-mail allows you to easily stay in touch with previous clients and update them about new listings, events or services you offer. This helps both generate repeat business as well as referrals. You can send a monthly newsletter with new listings and valuable information for homeowners and buyers, which can attract new clients through shares.
Many email marketing software providers offer free subscriptions, with more sophisticated packages available for anywhere from $15 to $200 per month.
Related: How Real Estate Agents Can and Should Expand Their Business Network
Social Media
Social media platforms such as Facebook, Indeed and Twitter offer real estate agents a simple, low-cost way to stay in touch with clients, connect with new ones, and give updates about the local market.
You can handle social media on your own, or contract them out to a digital marketing firm. This can cost anywhere from $3,000 to nearly $20,000 per month.
Related: Why Is Social Media Crucial for Getting Real Estate Leads?
Networking
Meeting potential clients in-person can make for stronger, longer-lasting connections. A new connection can also serve as an easy source for referrals.
Networking can be done anywhere, and the cost can be as little as your time. On other occasions, you might take new or old contacts out to a meal. You may also benefit from joining your local Chamber of Commerce, which usually costs $300-$400 annually.
Related: Real Estate Marketing: Top Ways to Build Your Client List
Business Cards
These are essential to successful networking and allow you to easily and professionally pass along your contact information.
Basic business cards can cost less than $10 for 500, but higher end real estate agent business cards have a much higher ROI. Luxury business cards are extremely important for agents going after the luxury market. Ultimately, the goal will be to increase the number of people who keep your card around.
Related: This REALTOR Business Card Has Serious Curb Appeal
Re-Evaluate Each Method's ROI
Not every tactic will work for every market, so it's important to continually re-evaluate your marketing strategy to ensure your budget is spent wisely. Calculate the ROI for each strategy and make adjustments as necessary. You can do this by dividing the amount of money you spent on each method within a given period by the number of leads each one generated.
Successful marketing requires a careful balance between online, print and in-person strategies to attract new clients. There's a strategy for every budget, so don't be afraid to experiment until you find the right combination. SILKCARDS can form an essential component of your marketing strategy with instantly recognizable business card designs.