9 Slick Matte Black Business Cards With Our Onyx Stock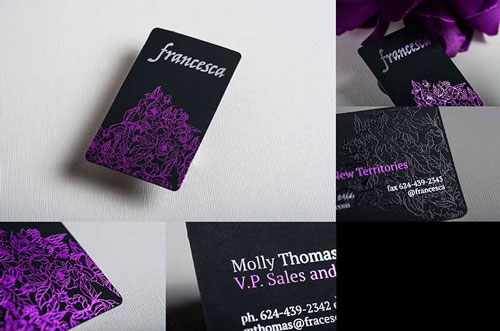 Category:
The typical business card is white with color printed on it, but that's not how we do things at SILKCARDS. Getting a full-on black business card would be difficult anywhere else, but with our Onyx business cards, you can turn the tables on white. Not only are these cards dark and elegant, but the texture goes a long way too. This showcase highlights the best of our Onyx line.
Incredible Matte Black Business Cards Using Premium Onyx Stock
Here are a range of great cards that are a result of creative genius, Onyx stock, and a combination of other premium printing methods. Check them out:
1. Molly Thomas of Francesca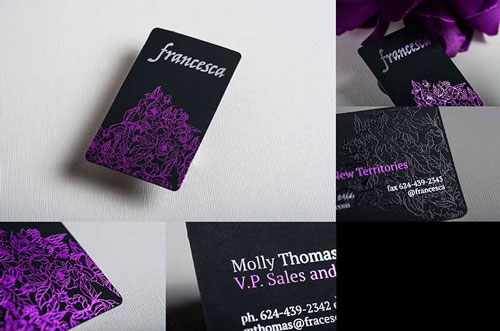 On one side, we have an intricate design in purple foil, and on the other, this design takes a back seat with spot UV. This card takes suede to the next level in terms of elegance and artistry.
2. Ashlie Thompson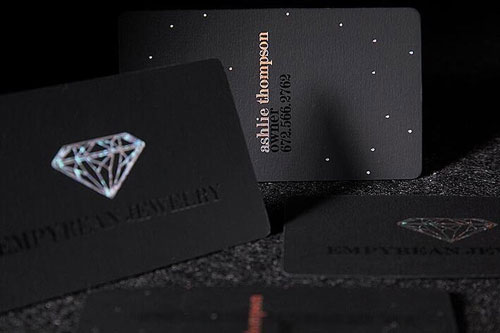 Taking the glitter foil to a whole new level to really emphasize the beauty of a diamond, this jeweler business uses the black stock to provide a minimalist look to highlight their brand and make the logo really pop.
Related: The 3 Top Logo Design Tips for a Minimalist Aesthetic
3. Kevin J. Colman of Berkshire Hathaway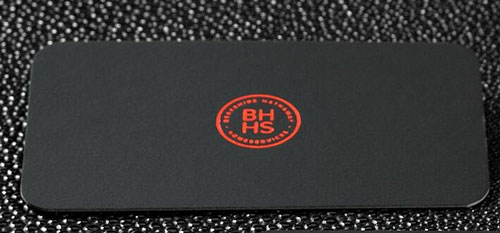 Look at the clean monogram stamp on the back of these card and the obvious texture that the suede gives this business card.
4. Ryan of Magnus & Associates
Speaking of texture, just look at that gorgeous suede on this business card. No fancy bells or whistles are needed in terms of design; the tactile nature of this one speaks volumes.
5. Lisa Patton – Real Estate Consultant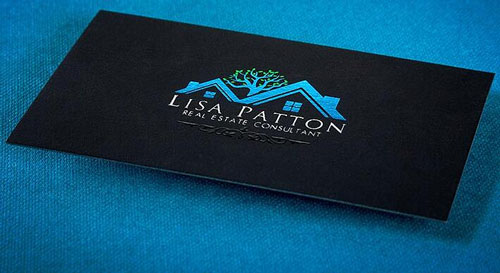 This card has been features before, but we really can't get enough. Two different types of foils on a plain black background plus a logo that says everything it needs to. Real estate branding doesn't get better than this.
6. Kevin Hickey of Otto Mezzo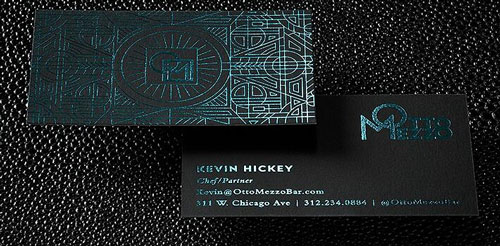 Geometric pattern and monogram on one side with contact details on the other. This is a classic approach to a business card that really works. In addition, the Onyx stock emphasizes the possibility of fun nightlife and dining that this restaurant is looking to convey.
7. Sean McCabe of B Media Group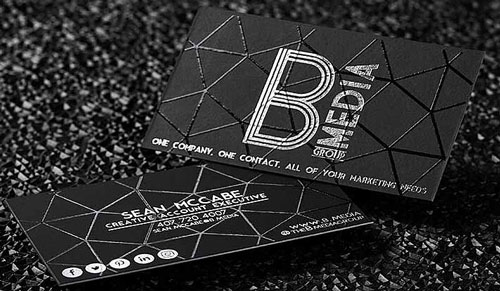 Silver and black with a spot UV pattern for background emphasis really makes this card stand out. We love the look of those social media icons in silver!
8. Depiction Tattoo Gallery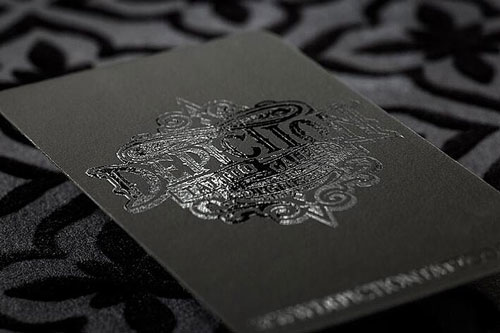 Does it get any more intense than black on black? The shiny texture of the spot UV takes care of the logo and contact details with no need for color on this dramatic tattoo business card.
High-Impact Design With Onyx Stock
Love the look of black matte business cards? Get help from our design team to see how you can create your brand with this sophisticated design option. You can also request a free sample pack to see what else we can do.