8 Attractive Business Cards From Lawyers (And More)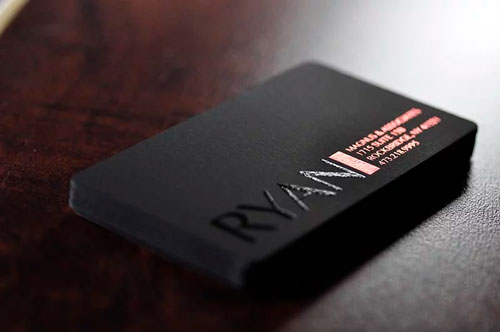 Category:
In the professional service world, a business card might just be your lifeline. You're maintaining relationships, building your client base, networking, and spreading word-of-mouth. The problem is that there's a sea of individuals just like you doing the same exact thing. Your business card should make a difference.
Our Favorite Lawyer Business Cards (And More)
How long do your clients hold on to your business cards? The below lawyers and other professionals have some of the best cards within their niche.
1. This Onyx Suede Business Card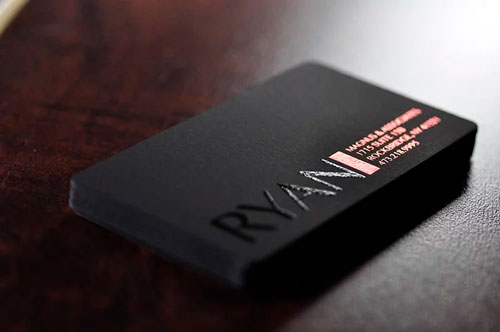 The most compelling thing about this business card is the Onyx Suede stock. Unlike other stocks, Onyx is actually black rather than black ink, making for a deeper, darker color. In addition, it's laminated with suede to create a velvety soft texture. The text stands out on the background with the Spot UV effect.
Related: 9 Slick Matte Black Business Cards With Our Onyx Stock
2. A Rose Gold Beaut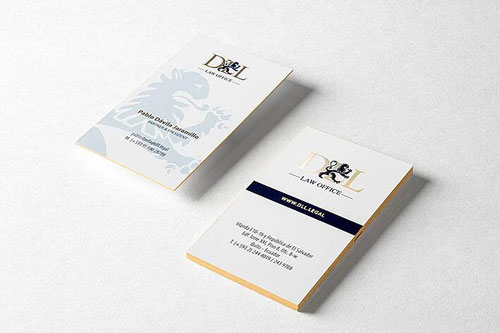 This minimalist design with a perfect logo watermark on the one side is classy and distinctive. The colored edges stand out next to the predominately white design. Let's take a little bit closer look into the details.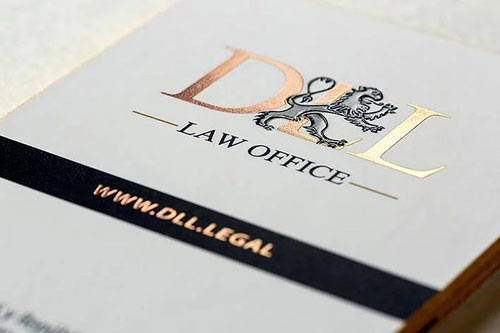 The beautiful rose gold foil business cards, showcasing a color you can't get from very many print shops, adds elegance and character with the raised a little bit with Spot UV.
3. Spot UV Watermark Galore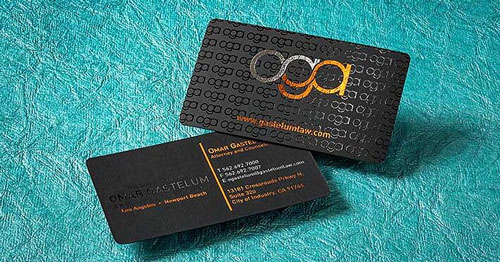 This is another on the Onyx stock, this time with a Spot UV watermark and foil lettering. What really makes this card work is the combination of two different foils.
4. Old School Design Done Right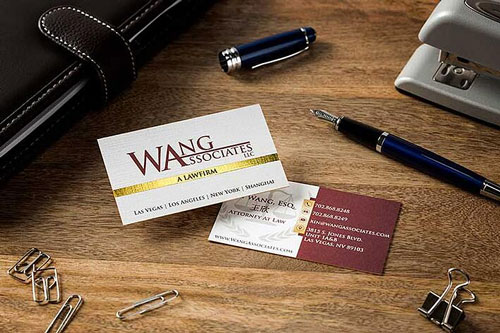 Many lawyers shy away from creative cards, and that's okay. But you still need to stand out from the competition. This card pairs a traditional card design with the premium printing methods that SILKCARDS offers such as foil and colored edges. In addition, it is on beautiful linen stock.
5. Super Thick
This card takes a suede stock with an extreme thickness. Just imagine how heavy it must be in real life. It also makes use of our die-cut feature in a teasteful way.
6. Robin's Egg Blue Oh My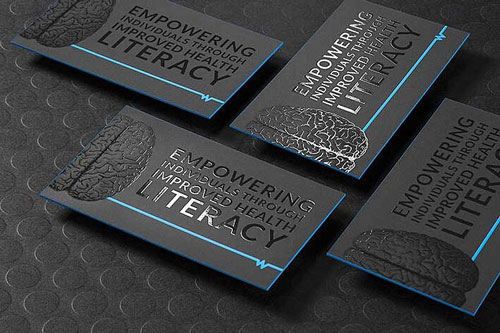 There's something to be said about a limited palette. The majority of it is black with a robin's egg blue line and colored edges on the card. Just fantastic color choices. The Spot UV brain and lettering is an awesome touch, too.
7. Money, Money, Money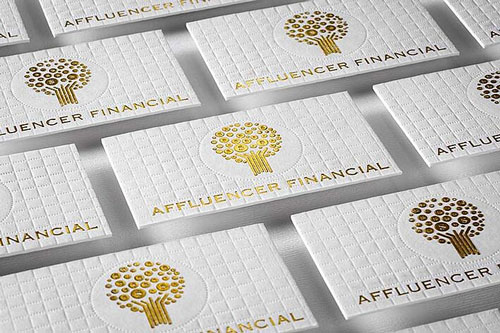 There's nothing like portraying wealth using the color gold, but you don't have to do it in a greedy fashion. This financial agency pairs gold with gorgeous white cotton stock, with the business card using a letterpress effect.
Related: How Letterpress and Silk Cards Can (Literally) Make an Impression
8. A Linen Texture to Die For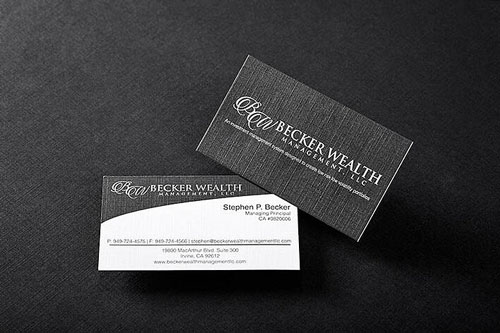 This card avoids most of the bells and whistles, choosing instead to let the linen card stock do all the talking.
If you're a lawyer or other professional service provider, SILKCARDS has the ability to make your cards stand out and represent your company, agency or firm. Request a free sample pack to see exactly what we can do.