6 Handsome Linen Business Cards With Serious Texture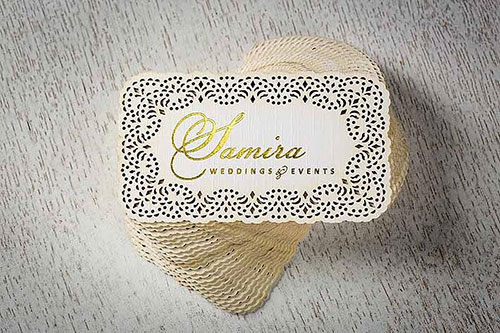 Category:
At SILKCARDS, texture is what we do, and one of our popular stock options, the linen stock business card, takes texture and translates it perfectly for serious professionals. Sometimes all it takes to bring a design to the next level is a subtle hatch on the surface of the business card.
Great Examples of Business Cards With Textured Linen Stock
Check out these linen business cards that use textured stock the right way:
1. Wang Associates LLC
'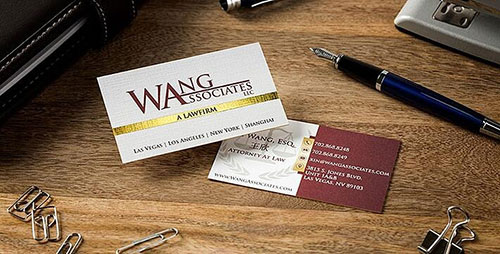 Linen stock is such a great choice for lawyers netthat want to uphold a highly professional look (and feel!) for their firm. In this case, we have a traditional design with a gold foil band on the front.
Related: 8 Attractive Business Cards from Lawyers (And More)
2. Darby Mitchell Fine Antiques
There's definitely something about a linen card with gold foil. This one pairs it with an elegant serif and gorgeous monogram stamp. It's hard to tell in the picture, but this card also utilizes the oversized business card option, meaning it's jumbo compared to other cards. This means it will stand out better in a stack of business cards.
3. Samira Weddings & Events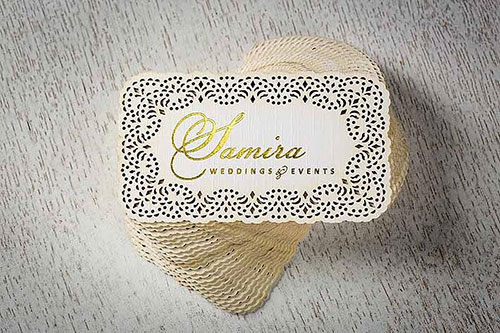 This card is insane. With the linen stock and the dainty die-cuts on this business card, it looks almost like a doily, which works with the branding of a wedding planner and event organizer. The script in gold foil looks amazing against the textured stock as well.
Related: Are Unique Tactile Business Cards the New Norm?
4. Strategic Land Services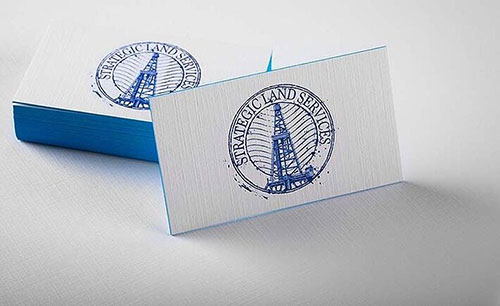 Finally we have one without gold foil! This card uses an almost inked effect that plays into the texture of the linen stock, resulting in a beautiful stamp. The white stands in contrast to the business card's blue colored edges, making for an interesting visual effect.
5. Becker Wealth Management LLC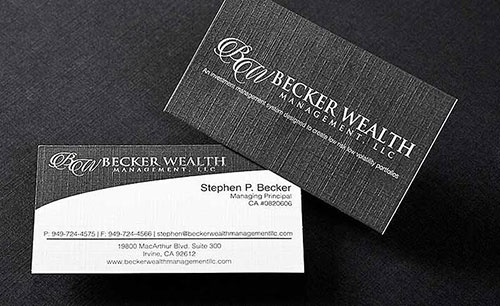 This card uses a traditional business card design without many bells and whistles but is still a testament to the textured stock. Just look at the depths of that pewter gray.
6. Playhouse Collective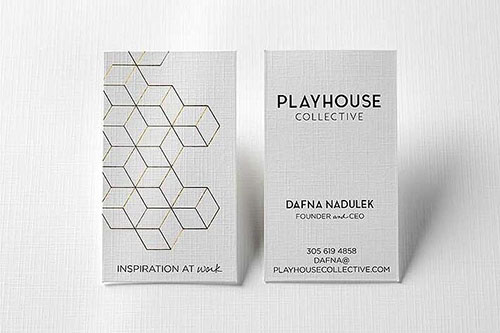 This is an insanely well-done minimalist design. The linen says it all in terms of texture while the plain sans serif and dainty geometric design guides the eye. There's no overcrowding or information overload on this card, and the gold foil is so subtle that it doesn't detract from the design.
What can YOU dream up with linen stock? Or if you want to see the full range of what we offer, request a FREE sample pack today.