12 Photography Branding Ideas to Amplify Visual Impact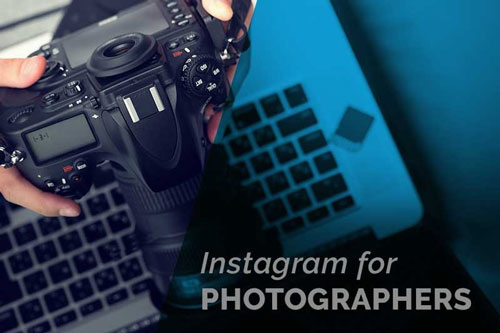 Category: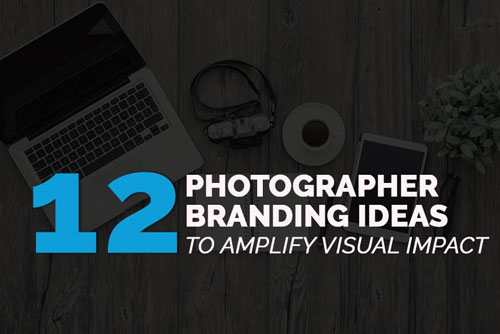 In the world of lifestyle photography, your business brand is the most important indicator of success. But how does one build a personal brand? And what exactly is a "brand"? Here's a rundown of how to build your brand, attract clients, and grow your business.
Why Photographer Branding Is Important
Your brand is the number one way to attract potential clients. A personal brand encompasses all aspects of your business and highlights your personal style and values. As a photographer, you understand the ways in which visual aesthetics can attract people. Your branding is your own personal aesthetic. You want your brand to encapsulate the best you have to offer. Your branding is a reflection of yourself.
Everything You Need to Know About Branding a Photography Business
When creating your brand, you must first answer some questions about your photography business and who you are as a person. That may sound strange, but personal branding is exactly that: it is creating a style that reflects who you are. Potential clients who are attracted to your personal brand will be interested in hiring you. Here are few things to consider before beginning to cultivate your brand. Your answers to these questions will shape it.
What is your goal as a photographer? What are your business goals?
What is your visual aesthetic?
What do you excel at? What do you do that other photographers do not?
Who are the clients you want to serve?
Who are your competitors? How are you different?
Awesome Photography Branding Ideas You Should Use
Once you have answered all these questions, you can begin to actually build a cohesive brand that will be instantly recognized as being unique to you.
Related: I'm a Photographer. How Should I Design My Business Cards?
1. Build a Mood Board
Now that you have answered some questions about your brand, create a visual representation of the ways you want clients to see your business. Use some of your photography, magazine clippings, and fabric swatches to create this board. This step will serve as a concrete example of your branding ideas.
2. Brainstorm Words That Describe Your Business
This task will help you to further refine the essence of your brand. Make a list of 15-20 words that evoke the feelings of your visual aesthetic as a photographer. Hint: Take a look at your mood board and write down some of the first words that come to mind. Save this list and add to it as you think of new ideas.
3. Create a Color Palette
As a visual artist, you know how strongly color can influence people and set the tone for any occasion. Well, your brand should also have a cohesive color palette that will adorn all of your commercial media. You can choose various shades of one color or create a dynamic visual using several colors. You'll most likely notice that these colors are somehow reflected in your mood board.
4. Choose a Business Name
You may already have a name for your photography business, but while you are building your brand it is a good idea to reflect on whether that name fits your new business ideas and the image you want to portray. If your name no longer seems to fit your business then it's time to choose a new one. Perhaps inspiration will come from your mood board or your word list. You may also try to revise your current business name. Perhaps instead of using your full legal name you could just use your initials.
5. Pick a Signature Font
In order to create a cohesive theme running through all of your promotional materials, it's important to pick one or two fonts that you will use regularly. If you are technically inclined, you might decide to create your own font or simply modify a font available to you. Just like colors or a business name, fonts provide information about your brand to your customers. A fun childlike script tells people you are whimsical whereas a beautiful cursive script will remind clients of romantic weddings.
Related: When Is It Acceptable to Use a Script Font in a Design?
6. Design a Custom Logo
This step may be extremely easy for you as someone with an artistic talent. Logos can be simple line drawings, customized monograms, or slick professionally designed icons. Logos are great for printing on signs, business cards, or even t-shirts. Sometimes a client will remember a particularly good logo over a company name.
7. Customized Media Delivery Boxes
Now that you have a logo, a signature font and a color palette, you are ready to put your mark on some functional merchandise. If you regularly send prints or albums to your customers you are going to need custom boxes and envelopes. Adding your logo or business name to these products shows your professionalism and helps to solidify your personal brand for your customers.
8. Make Welcome Packets
When meeting potential clients a great way to introduce you brand is by offering a welcome packet. These packets are small bags or folders filled with your business card and a few postcard-sized promotional portraits. Be sure to use portraits that really show your skills in photography as well as the types of photos you like to take.
Related: Make Your Photography Clients Feel "Welcome" With This Trick
9. Customized Flash Drives
Flash drives are inexpensive and have become a staple during this era of digital photography. Clients love the ease of receiving their photos on a flash drive. It is also relatively easy to create custom drives that have your business name and contact information printed on them. Deliver digital assets this way or fill flash drives with samples of your photography and pass them out to potential clients with your business cards.
10. Start Your Own Blog
Now that your brand has a cohesive look, it's time to start a business blog. Blogs are one of the best ways for entrepreneurs to reach thousands of potential clients. A business blog is also a great way to market yourself. Remember, people want to know who you are and what makes your business unique. By writing a weekly blog, clients will get to know you and you'll be able to showcase some of your most recent photoshoots.
Related: How to Start a Photography Blog for Your Business
11. Use Social Media
Social media, especially those sites that are picture based like Instagram or Pinterest, are essential for spreading the word about your brand. It is also extremely easy to use as it only takes a moment to upload a photograph and add a few hashtags. Utilizing popular hashtags is a great way to get your brand seen by thousands of people. As your brand builds, you can even hashtag your company name and ask clients to share their favorite shots.
12. Practice Self-Reflection
Like everything, your personal brand will change over time as you develop new skills and passions. This is why it is a good idea to take an inventory of your branding on a yearly basis. This does not mean make major overhauls to your branding, especially if clients really like your aesthetic. Instead, think about how you have changed, what new goals you have, and what technical skills you have improved. Then use your blogs, marketing products, and social media to send that new information out into the world. This will keep your personal brand fresh and, most importantly, a reflection of who you are.
Related: 6 Picture-Perfect Photographer Business Cards [Showcase!]
These ideas will help you to cultivate your personal brand. Customers will be drawn to and eventually come to trust in a brand that is authentic and creative. Your personal brand will show people your unique personality. When your aesthetic resonates with someone, they believe you'll be able to help bring out their own unique style. Your individuality adds value to your business and this is the true purpose of personal branding.