Adding Hand-Drawn Design Elements: Finding the Right Balance For Your Brand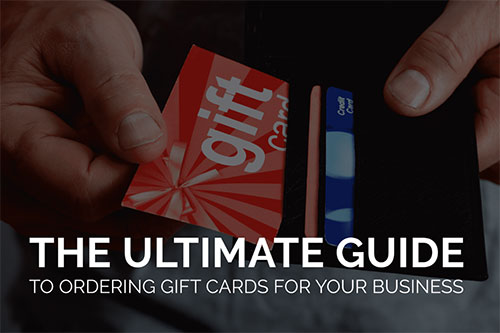 Category:
Design doesn't have to be daunting, even for people who lack a formal design background. Well executed, hand-drawn logos on business cards create a rich, highly personal look that can help define a brand. They can be light, whimsical, and welcoming, or they can be abstract, moody, or stripped down to the basics it all depends on your inspiration. Paired with the right typography and layout, hand-drawn ink illustrations can tap into an emotional experience, not unlike the illustrations in your favorite family cookbook.
There's no "one size fits all" methodology when it comes to business card design — sometimes bending the rules will create an impact that extends well beyond your wildest expectations. Other times, you end up with a look that… doesn't quite work. Nowhere is the risk of a poorly executed design more apparent than in a hand-drawn logo on a business card.
How do you strike the right balance when introducing hand-drawn elements to your design?
Here are some valuable tips:
Finding the right balance
Even if you don't have access to a creative design team, or the time to completely hand draw a business card, you can still create a unique and memorable business card using subtle hand-drawn touches.
Effective design is all about finding the right balance. Hand-drawn elements can — and should! — be married to bold typography. A strong serif font can emphasize classic professionalism, great for industries like law and real estate, while a modern sans serif brings out minimalist qualities, often utilized for cards in creative fields like design and photography.
Don't be afraid to touch up your design with digital illustration software as needed. A lot of designers will create a hand-crafted design, then touch it up to look more professional. That way, you can achieve a custom feel without using unnecessary design resources.
Hand-drawn elements that look great on a business card:
Company name/logo (if hand-drawing matches your brand guidelines)
Personal signature
Background illustrations and patterns
While we're here, let's address some Dos and Don'ts:
DO: Use a clean, steady hand
Good hand-made graphics are proportional, evenly spaced, and made with clean lines of relatively uniform thickness. Drawn logos should avoid pencil shading unless it's executed very well. Invest in the right tools for the job — purchase quality drawing pencils or ink pens and good paper, or invest in a graphics tablet to instantly allow your hand drawings to render as vector art, ready for printing.
DON'T: Try to mimic digitally-rendered design
Naturalness defines the best qualities of a hand-drawn design. Trying to replicate the crispness of a digitally rendered design by hand isn't going to produce the look you want. Instead, you run the risk of creating a design that looks sloppy and amateurish. Stay away from drawings that include squares or straight lines, since the eye can easily tell when those things are not drawn perfectly.
DO: Accent with strong elements
Be creative in the way you present natural elements on your card. Subtle touches like embossing on a signature or logo take your hand-drawn elements to the next level.
DON'T: Overdo it
The more you add to your card, the more the information you're trying to present has to compete for attention. Adding too many elements and your card will feel chaotic, or even overwhelming. Remember, less is more. Maybe it's a cliché, but it's true.
DO: Choose the right paper
When introducing a handcrafted design element to your design, it's important that the rest of your card doesn't feel handmade in any way. Choose a high quality paper, preferably one with 32pt thickness or higher, to create an impactful experience for your recipient.
Are you experienced? Learn more about the Silkcards experience. Contact us!