Which Type of Foil Business Cards Should You Choose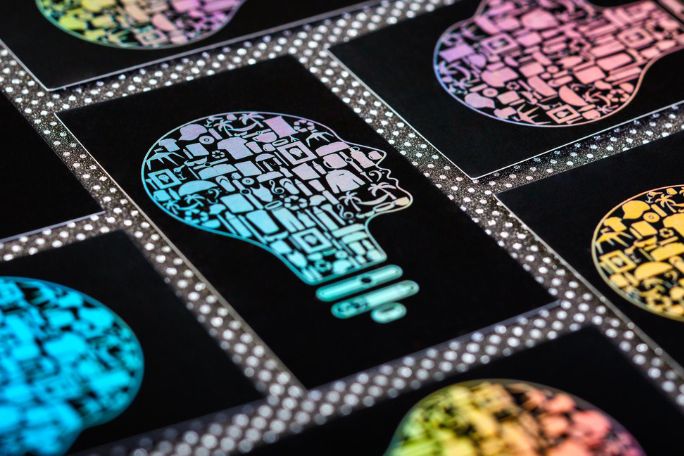 Category:
Unique business cards are a necessity in our modern world. Everyone from college students to side hustle bloggers to retirees carries business cards with them so they can connect with others. If you want to stand out and leave a lasting impression, then you need unique cards. One of the best ways to make your card memorable is using foil printing. Which type of foil business cards should you choose, though, and what are the differences? We can answer those questions and help you make your decision. Keep reading to learn more.
Silk Foil
At SilkCards, our silk foil is the classic foil option. You can choose from 36 different color and pattern options that go through a foil and silk printing process. This means your colorful card has all the metallic shine you want with the added professionalism and durability of a silk finish. You can print your entire card with a silk foil finish or elevate a specific element of your card, such as your logo. You can choose multiple colors or patterns or keep the design simple. The only limit is your imagination when it comes to silk foil.
Silk Matte
Maybe you want to elevate your cards without the stereotypically metallic shine. You can order foil business cards with a silk matte finish. The silk matte finish feels smooth and luxurious, but it doesn't shine like the traditional foil cards we described above. Your cards will still feature a stunning color, and the foil will still appear on them, but it will feel and look different than typical foil business cards. This is another unique option that many professionals love.
Cold Foil
Cold foil gives your card extra shine, the opposite of the silk matte choice. This is an excellent choice for businesses that want luxury and bright aesthetics. You can choose various colors for cold foil, but the lighter the color, the more shine people can see. This makes many people choose silver or gold for their cold foil cards. If you didn't plan to include silver or gold in your card design, that's okay. Any light color will shimmer and shine on cold foil business cards.
We asked in the introduction, which type of foil business card should you choose? The differences are easy to spot in our descriptions above, but choosing between them can feel challenging. You should select the foil business card design that best complements your intended card design and business needs. All these options will help you and your business stand out from the competition and make a lasting impression on the recipient.