Tips From Experts: Effectively Designing Your Business Logo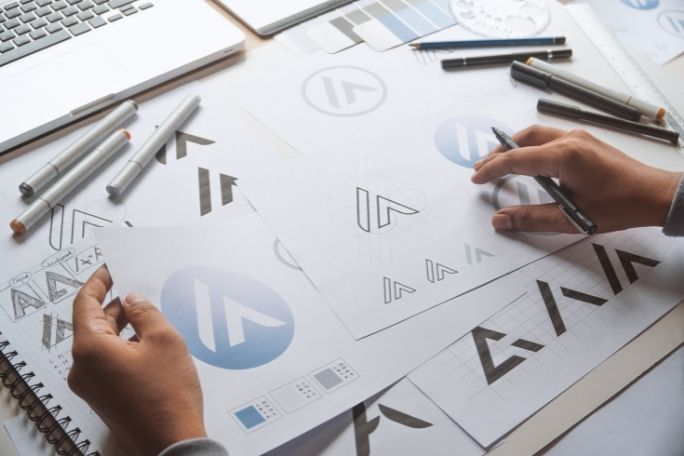 Category:
Your business deserves only the best marketing materials and business cards. Those cards are a powerful tool to garner clients and inspire interest in what your company does! A well-designed logo on your card can keep that interest, especially if it's memorable. Follow a little expert advice on effectively designing your business logo and your cards will stand out among the rest.
Hire a Designer
You may have an idea of what you want your logo to look like, but can you execute that design on your own? For a crisp, professional finish, hire a talented graphic designer. Show them your logo ideas and work with them on how to make that design pop on your business card.
Identify Your Motive
What do you want this logo to do for your company? Obviously, you want it to stick in people's memories and drive traffic to your business, but what effect do you want that logo to have? Brainstorm with your graphic designer and your colleagues. Think about your brand's identity and personality, and experiment with logos that get that message across.
Know the Principles
A high-quality logo must have the following attributes:
•Memorability. Think about Coca-Cola and you'll visualize that logo immediately.
•Simplicity. Too many loops and swirls, and your message will get lost.
•Versatility. That logo's got to pop on everything from business cards to coffee mugs.
•Appropriateness. Stick to designs that communicate what your company actually does.
•Timelessness. If you get too trendy, you'll have to update the logo every time trends change.
Research the Competition
Attend networking events when you can. They're great opportunities to meet potential clients and hand out your stellar business cards. Plus, you'll also get business cards from other companies in the area that have similar specialties. What sorts of vibes do their logos have? Whether you're competing with stark geometric shapes or cute animal silhouettes, you've got to know your competition to… well, compete!
Make a Statement
Silk Cards specializes in standout business cards that use techniques like embossing and even laser cutting. Consider a unique cardstock style or even a different material altogether; custom metal business cards will sparkle among a pile of plain white cards. If you strategize with the negative space in your logo, you can even cut it out and make that logo really pop in silhouette.
When it's time to design a snappy logo for your business cards, take the time to do it right. When you know how to effectively design your business logo, you'll be proud to place it on business cards, websites, and tote bags. That memorable logo will be one of your greatest marketing tools!