The Importance of Business Cards in Every Life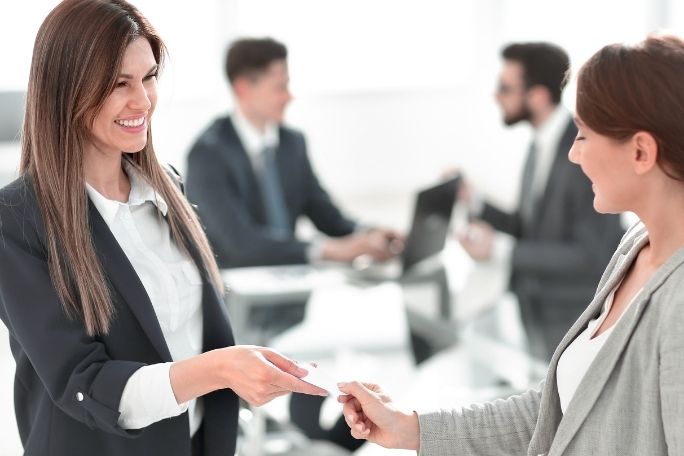 Category:
If you're a tech type always connected to your phone, you may balk at the idea of keeping physical business cards on you. However, a card can be highly useful in even the most informal networking situations. A unique feel and appealing design can cement you in people's memories. Learn the importance of business cards in every life, and browse Silk Cards for our unique materials and design options.
They're Easy
Oftentimes, when people without business cards meet someone they'd like to connect with, the two stand there with their phones messing with social media to find one another. Why spend time trading handles with someone when you can hand them all your info in two seconds? Business cards are perfect for professionals on the go.
They Lend a Personal Touch
A sleek specialty business card is a crucial part of your first impression. Create a card that communicates who you are as a person. Creamy cardstock or bold metal? Deep red or off-white? Leave the people you meet with a positive and personal reminder to get back in touch with you.
They're Versatile
Business cards aren't just for business owners. If you're a recent college grad looking for your first job, a neat little card with your basic contact information can help you get connected. Do you just like to meet people and make connections? Avoid scrawling your info on the back of a napkin by having a card already on you. Are you a blogger looking to expand your connections and reader base? Make your blog easy to find.
They're Timeless
Another reason why business cards are important is due to their timeless nature. We're squarely in the 2020s now, and people are still exchanging physical business cards. Business cards are still relevant, and technology's not going to squash them anytime soon, so don't worry about people throwing out your card in favor of social media solutions. Print up some business cards that speak to your personality and keep a few with you when you're out and about.
You don't need to own a business to have business cards of your own. Think of them as marketing for you as a person! You never know when you'll make a connection with someone and need to give them your info in a flash. Business cards do so with style and class. Keep in mind the importance of business cards in every life as you decide whether to print up your own. Silk Cards is the source for all your business card printing needs. Contact us today to learn more about all everything we offer.