Matters of Size: Our Go-to Business Card Size Comparison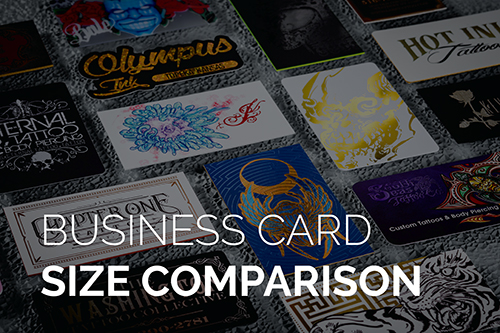 Category:
When you're creating an experience that will "wow" your intended audience, the smallest details are the ones that matter the most.
Factors like paper thickness and business card size can have an outsized impact on the way your pitch will be received. With multiple sizing and card stock options to choose from, it's important to consider your aesthetics, needs, and goals when ordering business cards.
How do you know where to start? The print experts at Silkcards are here to help.
Why does business card size matter?
Print marketing is all about using material cues to build brand association.
Leaning on existing preferences people have for card size, paper weight, and other tactile qualities connects your card to good, positive products and experiences. A card that is just a little too big (or small) throws off these expectations.
In recent years, some brands have experimented with using material associations tactically to create an effect. For example, some designers engage a connection by using frosted plastic business cards with a weight and feel reminiscent of ID badges and credit cards — two things you train your mind not to leave behind.
Creative, intentional material selection goes a long way toward making your card stand out from all the rest.
The wide world of business card sizing
Standard business card dimensions vary ever so slightly from country to country. Visually, it's not a big difference, but it can impact usability.
What happens if your card doesn't fit into a recipient's wallet or business card holder? The inconvenience may be small, but it's still an inconvenience, which might give your brand a negative association in the recipient's mind. Your card will likely end up crumpled in their pocket or at the bottom of their purse (or, worse, in the trash can).
Before you travel overseas, make sure that the business cards you'll be handing out meet local best practices. Here are the standard business card sizes in 30 leading nations:
Canada and US: 3.5" × 2"
Japan: 3.582" × 2.165"
Ireland, Italy, United Kingdom, France, Germany, Austria, Netherlands, Spain, Switzerland, Belgium, Slovenia, Portugal, Turkey: 3.346" × 2.165"
Australia, Denmark, New Zealand, Norway, Taiwan, Sweden, Vietnam, India, Colombia: 3.54" × 2.165"
Hong Kong, China, Singapore, Malaysia: 3.543" × 2.125"
Iran: 3.346" × 1.889"
How do these standard sizes stack up against everyday items? A standard size CR80 credit card or gift card has the following dimensions:
Width of 3.37" (85.6 mm)
Height of 2.125" (53.98 mm)
Thickness of 0.03" (0.76 mm)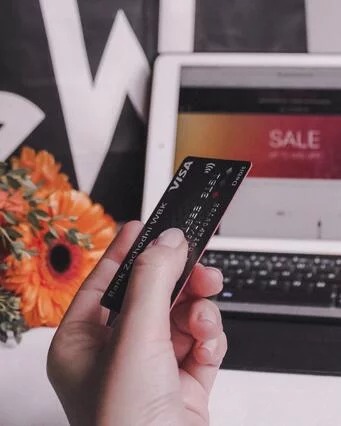 The typical size of a men's wallet in the US is 3.5" x 4.5"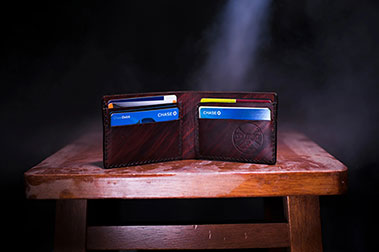 The new iPhone XR is 5.94" x 2.98" x 0.33"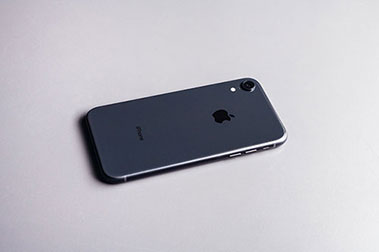 American dollar dimensions: 2.61" x 6.14" x .0043" thick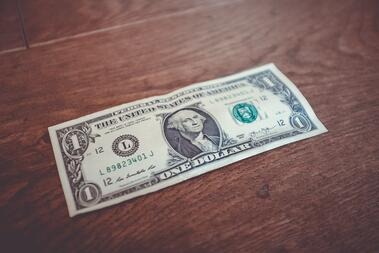 Card stock and paper thickness
14pt and 16pt business cards are lightweight, traditional and budget-friendly. They're very much the standard for mass marketing with business cards, but they aren't very durable and don't stand out from the crowd.
Think about how easy it is to throw out a paper-thin business card — most people wouldn't think twice. On the other hand, the extra weight of a 22pt business card introduces a physicality that engages the recipient and makes them take a second look at what you have to offer.
For creatives looking to make an even bigger impact, Silkcards offers exclusive and stylish 32pt business card stock with a heftier feel to make your business cards even more impactful.
There's more to heavy paper stock than just looks. Heavy card stock will stay crisp and clean for longer, and won't fold or crease when jammed into a pocket. When distributing cards at a trade show or conference, thicker card stock can take a little wear and tear and still present your brand in a positive light.
Add-ons and perks
Want an attention-grabbing logo on your card? Why not make it literally stand out in 3D?
Silkcards produces multi-layer cards by stacking thinner paper stock together. This technique creates a luxuriously heavy card that can be creatively die-cut to create three-dimensional designs and text that work particularly well for logos and key design features.
Length, width, thickness, and 3D design are all key components of business card size. Whether you're going for a luxe 32pt stock in a custom shape and size, or a more classic 22pt standard-size business card, the pros at Silkcards can help you create the card of your dreams.
Everything you need to know about sizing your business cards for print.