How To Make Your Shop More Appealing to Customers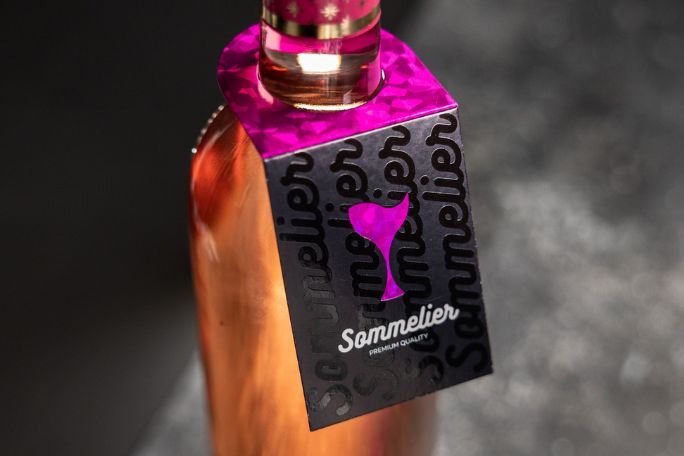 Category:
Online shopping is popular for its convenience, but nothing can replace shopping in person at a physical store. However, after the COVID-19 pandemic, some shops are struggling to break shoppers out of those convenient habits and get them into their stores again. There are several ways you can make your shop more appealing to customers, both new and old, and we explain how to do so below.
Stay Current
Staying current with seasonal and pop culture trends is a great way to attract returning and new customers to your store. Beautiful window and in-shop displays can turn an average day out shopping into a beautiful experience.
You can stay current in big and small ways. As we mentioned above, seasonal window displays are big hits and great ways to stay current, but they take a lot of work. If you'd prefer to keep your shop current in a smaller way, that's OK as long as you're prioritizing relevancy. For example, if it's autumn and you own a retail clothing store, you could create a separate section of clothes with a label that announces they're "perfect for football games." Since you have to keep your shelves stocked anyways, this is a small way that will help you stay current and appeal to customers.
Make Your Shop an Experience
As we mentioned above, displays can turn your shop into an experience. However, other ways exist to make visiting your shop an experience. This is crucial for attracting more customers to your shop since experience is the biggest difference between virtual and in-person shopping.
To do this, make decisions that improve customer satisfaction instead of push your merchandise. This can feel backward since selling your merchandise is the entire reason you have a store. However, you can't sell anything if you're not bringing people into your store. Consider selling drinks or snacks since people who are out shopping all day will need a break. Provide a comfortable place to sit, so people who are out on a walk or need to rest their legs can do so. Make your shop pet friendly or provide a pet-friendly space outside with treats and water bowls. All this adds to customer satisfaction and the overall experience, encouraging people to come into your store, see something they love, and make a purchase.
Host Related Events
Another way to get people into your stop is to host related events for customers and visitors alike. You can host these events during normal business hours or outside of normal operating hours, whichever works best for your customers and staff. Related events will look different for everyone, from an author signing at a bookshop to a painting class at a craft supply store.
Just try to make sure the event allows for customer interaction. This makes people want to show up and participate, not just show up and observe. Observing is interesting, but most observational events, like listening to a musician, are easy to replicate online, which means they won't generate the foot traffic you're after.
Use and Encourage Social Media
Social media is perfect for sharing special events and aspects of everyday life. Use that to your advantage and share about special events and regular shop occurrences on your social media pages. Diversify what social media platforms you use based on your desired clientele. Older generations still use Facebook, while younger generations prefer apps such as Instagram.
Also, encourage your customers to use whatever social media platform they prefer while they're in your store. Most social media platforms thrive on visual media such as pictures and videos, so make those current displays we mentioned above photograph-worthy. You can even designate a specific part of your shop for pictures. This could look like a mirror with a timeless hashtag painted on it or a cute sitting area with a photo frame around one of the chairs.
Advertise With Complementary Businesses
Don't just encourage social media traffic to your store. Advertise complementary businesses in the area that will in turn advertise your business. This system shows that you want to help improve your customers' lives, not just make another sale. It can also introduce new customers to relevant businesses that they may never have visited before, yours included.
You can advertise these complementary businesses on social media and in your store. Tag these businesses in your virtual posts and provide in-person shoppers with relevant literature, such as sales flyers or business cards with a map. Create a special welcome for people visiting you because of these complementary businesses, such as a welcome sign for people visiting your coffee shop from the bakery across the road. When you warmly welcome these new customers, they'll be more likely to become return customers.
Focus on the Details
You want all your customers, whether from complementary businesses or elsewhere, to appreciate everything your shop offers. This means you need to focus on every detail of your business so it all combines for a satisfying customer experience.
If you don't know what details to start with, that's OK. Build a list based on the average customer's experience. How do they enter your shop, and what do they first see? If they enter through a glass door at the front of your store, make sure the glass is clean and there's a clear direction for navigating your store. What will they notice when they pick up your merchandise? You want them to appreciate your merchandise and want to buy it, and that comes down to organized shelves and well-designed hang tags. This will help them easily find what they're looking for and read all the related details. Lastly, how easy is it to check out? Train employees to be friendly and efficient during the check-out process.
Reward Loyal Customers
Lastly, the best way to make your shop more appealing to customers is to reward the loyal customers you already have. When customers feel appreciated, they're more likely to return to your shop and encourage other people to shop there as well. There are many ways to reward loyal customers, from offering punch cards that provide discounted or free purchases after a certain number of visits to writing appreciative notes on receipts. Consider what type of shop you own and what will make your customers feel their best.
There are numerous ways to increase foot traffic to your store. If you're specifically interested in improving your shop details, SilkCards can help. Our custom merchandise tags are great options for turning shopping at your store into a unique experience. We provide standard, double-layered, and heavy-weight cardstocks in various shapes to help you create the perfect hang tag for your business.