Business Card Shapes To Consider for Your Next Order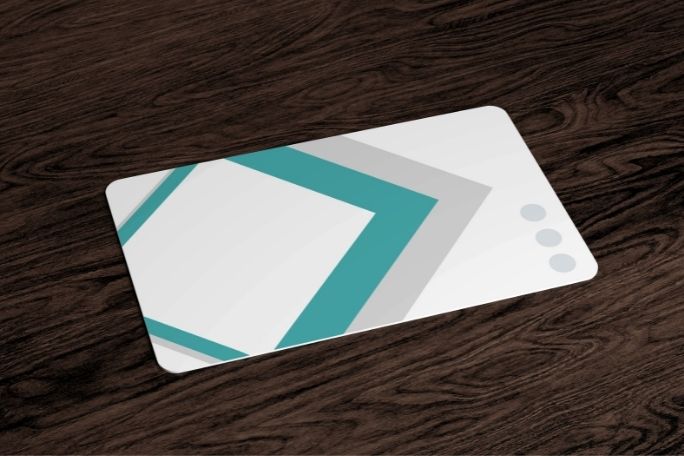 Category:
Business cards are a great way to advertise your business. They fit in anyone's pocket, wallet, or purse and are easy to reference later when someone needs the services you provide. However, if you get a traditional rectangular business card, it can be hard for people to find your specific card later in a wave of similar cards. Stand out from the crowd by ordering your business cards in a unique design. Keep reading to learn about some unique business card shapes to consider for your next order.
Don't Be a Square—Order Squares!
The mathematically inclined know that technically, squares are rectangles. Still, square business cards will stand out from their traditional rectangular counterparts, making them a great option for businesses looking for something unique. Squares are fantastic because they can still fit into the fold of a wallet or a breast pocket on a jacket while standing out from the rectangular business cards that may end up in the same space. If your logo design features squares, consider taking it one step further and ordering square business cards too.
Round It Out With Circles
Round out your marketing scheme with unique circular business cards that everyone will be talking about. While some people worry that circular business cards can't hold as much information as cornered cards, when they're designed properly, they can fit everything you need. Circular cards are a great idea if your business logo is circular or if you specialize in circular products, such as a cookie bakery or eyeglasses retailer.
They Won't Be-Leaf This One
Leaf-shaped business cards combine the best features of both rectangular and oval cards while providing a unique shape that consumers won't be able to be-leaf. With two rounded corners and two pointed ones in the traditional rectangular shape, you'll be able to fit all the information you need while still providing a card that's easy to pick from a line-up. Also, leaf-shaped cards fit easily into pockets and wallets without getting confused with traditional rectangular cards.
Custom Cards
For a truly one-of-a-kind card, order die-cut business cards in any design. At Silk Cards, we can use a general die cut or a laser die cut to create almost any business card design that you can imagine. We'll also check your custom designs for potential problems, such as floating pieces, before printing to ensure that your design gives you exactly what you want without compromising the card.
Squares, circles, leaves, and custom designs are all unique business card shapes to consider for your next order. If you want your business cards—and therefore your business—to stand out from the crowd, you need to order something special that people won't be able to forget!