6 Unconventional Business Card Materials To Try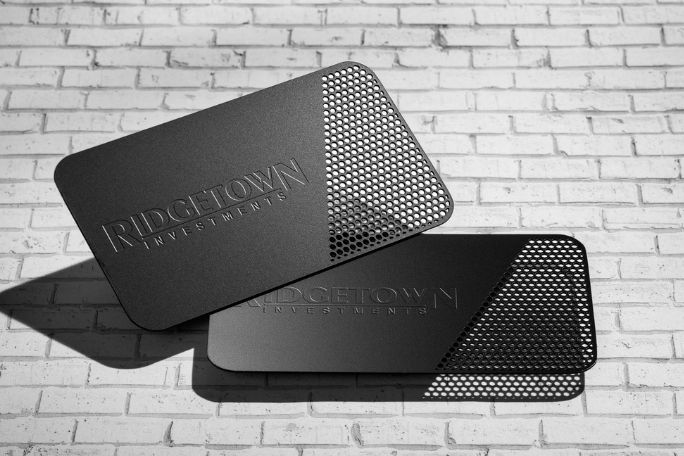 Category:
How many networking events have you been to recently? Exchanging business cards is a longtime tradition at conferences and networking meetings, but sometimes you end up with a stack of boring, off-white cards at the end. What's so special about plain old cardstock? It gets the job done, but you can do better with your own cards.
Think about what your business does and what you represent. Off-white cardstock may not communicate your objectives clearly. Think outside the box, and don't limit yourself to paper! Make your business card an item of value. Make it do something for your prospective client or customer. Start by peeking at these unconventional business card materials to try for inspiration. You may find the perfect material here.
Cork
A cork business "card" with some heft to it is harder to throw away than a simple paper card, and that's what you want. Keep your contact information in front of people by making it something they can use again.
Many craft breweries have taken to handing out cork coasters as business cards. It's creative, relevant to their business, and useful around the house. Plus, cork is resistant to moisture, so you don't have to worry about your info getting soggy.
Cork is a perfect material choice for some businesses but not others. Your accounting firm may not need a coaster as a business card. But if you run a winery, brewery, or any other establishment that serves drinks, cork may be just the material for you.
Wood
For a smooth, all-natural approach, wooden business cards can make a lasting impression. If your business is more "crunchy" and focused on environmental consciousness, an unfussy wooden card will catch potential clients' attention.
There are different types of wood that will give your card a different feel, just like paper or plastic. Birchwood is soft and light in your hands, while walnut is more robust and weightier. When choosing wood for a business card or token, hold each type in your hand and see how it feels.
Wooden business cards also offer more versatility than cardstock. You can get more creative with cutouts around your logo to make it really pop.
Metal
For a card with some real heft to it, look into engraved or laser-cut metal business cards. Much like with wood, you can get creative and intricate with cutouts in a way you couldn't with cardstock. Silk Cards specializes in metal cards; our experts can advise you on how to best utilize the material.
Plus, with the sturdiness of metal, you can turn your business card into—you guessed it—something your potential client can use again and again. Engrave the bottom of the card to create a little ruler. Cut a piece out of the side to offer a handy bottle opener or a bookmark. Drill a hole in the corner so your potential client can keep your business card on their key ring. The toughness and durability of metal open you up to creative and multipurpose designs.
Rubber
Rubber is certainly a novelty material, but one that can be extremely effective for the right business. If you and your company pride yourselves in being a little silly, hand out some stretchy business cards at your next conference or event.
There are two main routes you can take with this material. Use some thicker rubber for classic business-card-shaped cards, and print your info on the card while it's all stretched out. The text will look smushed when you first give it to the person, but when they stretch it out, they'll be able to read everything perfectly!
If you're looking for an extra dash of fun, though, print your contact information on a blown-up balloon—then deflate it. The same principle applies: your potential client will have to blow up the balloon to read your info, and they'll remember your lighthearted approach. Especially if you're in the party-planning business, a strategic balloon can pull in lots of new clients.
Food
Tickle your potential clients' taste buds with contact information printed on sugar cookies or edible wafer paper. No need to worry about piping out your email address in icing; plenty of edible inks and papers on the market will keep your info looking crisp. Encourage potential clients to take photos of your delicious card before consuming or have several non-edible options on hand.
Consumable business cards may seem counterintuitive—they won't be able to keep that card with them!—but they're also an extremely effective marketing tool. If you're starting up a baking business and hoping to sell intricate, detailed cookies and cakes, an edible business card shows off your skill. When you take the time to transform your business card into a completely edible item, you demonstrate attention to detail and care for your customers. People who order baked goods from you can expect a professional finish.
Fabric
You may think of a fabric business card as flimsy and easy to lose, but it all depends on the type of fabric and the design you're using. Fabric can be a soft and enticing material for your contact information.
Scrap fabric is a great option for businesses focused on eco-friendliness and reducing waste. Sandwich a piece of recycled paper in between two pieces of scrap fabric; the paper will add heft and structure. Stitch these layered cards together yourself and center your information on a piece of cardstock affixed to the front. Don't use more paper than you need—make the soft fabric the star of the show.
Fabric cards aren't the most practical for every business. However, for an eco-friendly and personal touch, soft business cards made of recycled fabric and paper will stick in a potential client's mind. You're putting your money where your mouth is by reusing and upcycling.
When it's time to design (or redesign) business cards for your company or side hustle, think outside the cardstock box. Make your card a unique piece that potential clients can use for other purposes, and ensure it aligns with your company's vision and objectives. Don't let your information get lost in stacks of plain white cards! Peruse these unconventional business card materials to try and take inspiration from these ideas.