5 Business Card Printing Tips for Start-Ups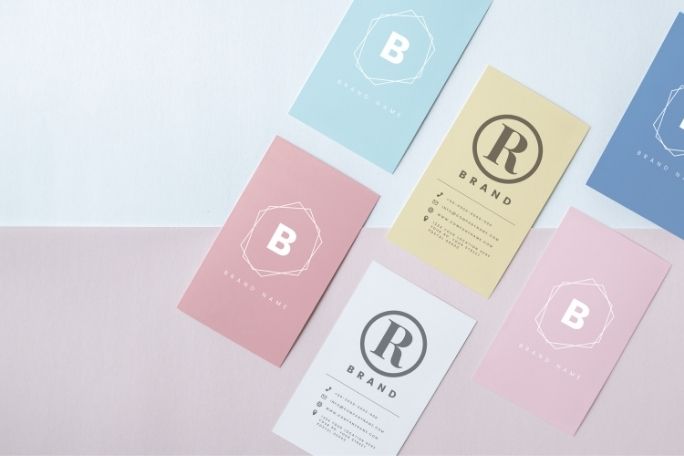 Category:
You've started your business, implemented a marketing strategy, and now it's time to work hard toward success. Make sure you prepare for whenever a need for your business arises. Business cards are a mobile marketing and advertising strategy that makes a huge impact. Imagine the frustration when you meet someone new and learn that your business could serve them well, but you have nothing to give them to remind them to reach out to you. Or worse yet, you hand them a card, and they have to ask you what it says because it's difficult to read. Let's look at five business card printing tips for start-ups so that you never find yourself caught in either of those situations.
Make It Legible
First and foremost, you must design a business card that's easy to read. You would think that's obvious, but sometimes a beautiful font is chosen without realizing it is frustrating to read, or the font is too small because of a large picture. Review your creation before printing and make sure if you were someone who didn't know what your business was about, you'd easily understand it after reading the card.
What Really Matters
It's tempting to convey all that you can to a potential client or customer through your business card. However, it's very important to stick to what matters. You can't explain the company culture on a business card: there's not enough room. Instead, use the minimum number of words necessary to clarify who you are and how you can provide service. Other parts of the card, such as font choice, coloring, and pictures, will help show your personality.
Leave a Space
How many times have you jotted down a little info on a business card someone handed you? If someone connects with you, they may need a little reminder written on the card, such as "call this one." Don't feel you have to cover every square inch of the business card. A little blank spot is helpful to others.
Professional Print
Professional finishes require a professional business card printing company. Please don't rely on your home printer to create your professional business cards. Allow a professional to help every step of the way, including the design, for perfect results. They do this for a living and offer helpful advice based on their knowledge and the mistakes they've seen.
Call to Action
Don't simply hand out cards. Make sure the card tells potential customers what to do next. Phrases such as "go to our website" or "call for a free quote" encourage people to take the next step, and that's how your business grows.
As we mentioned, business cards are an important part of a business. Using our five business card printing tips for start-ups, you'll create business cards correctly from the start. Silk Cards is the trusted source for specialty business cards. Check out our online store, where you can make the most eye-catching business cards. You can also contact us for free samples.