Our Top Design Tips for Foil Business Cards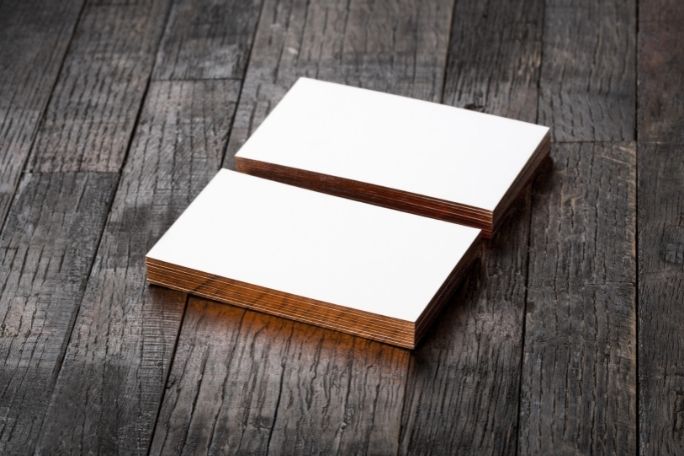 Category:
The right business card can be crucial to your success. Eye-catching designs and color combinations will likely keep your card in a potential client's wallet. Stand out even more and add a luxurious feel to your cards with foil accents. Here are our top design tips for foil business cards.
Get Creative With Color
When designing business cards with foil, many people opt for black or white as their cardstock color. They're both classic options, but do they speak to what makes your business unique? When choosing cardstock, don't be afraid to dip into pastels or jewel tones. For example, you'll discover that gold foil enhances a deep blue or purple card.
Pro Tip:
Did you know that our foil embossed business cards offer several foil color choices, too? You're not limited to gold or silver! Ask about foil accents in colors like teal and purple.
Less Is More
You want to catch your potential client's eye—not blind them! Too much foil will overwhelm your card, and your contact information may get lost in the sparkle. Identify the most crucial part of the card and accent it with foil, whether it's your business's name or logo.
Choose Fonts Carefully
Make sure that your foil accents complement the font you've chosen for your card. A thick, blocky font embossed in foil may be overwhelming to your potential client. When using foil to accent your text, go for a font that's not too thick but not too thin either. Suppose you prefer a bold font for your business's name; accent the sides of the letters. Or save the foil for the border!
If you're looking for a creative way to make your business cards stand out, peruse the options at Silk Cards. We offer foil embossing in various colors, and we're here to help you design a card that best represents your business. Our top design tips for foil business cards will get you started creating the ideal card for your business. Add some shine to your business card today!