Top 6 Real Estate Blogs Every REALTOR Should Read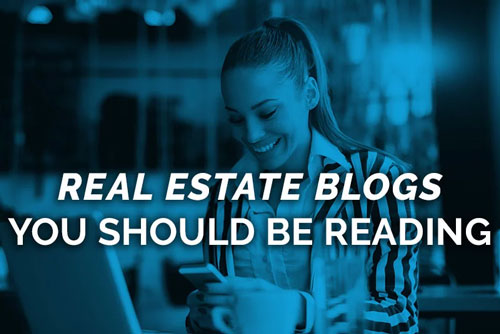 Category: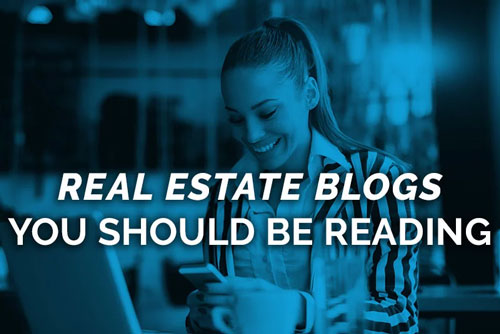 Every year's real estate market brings new challenges. Whether it's governmental changes, new technologies and forms of social media, younger generations coming of age, or even just the ever-shifting regional market, savvy real estate professionals consult many different sources from diverse viewpoints in an attempt to stay ahead of the curve.
Related: 7 Ways to Stand Out from Other Real Estate Agents
Best Real Estate Blogs for 2017
Here are some of our favorites, spanning multiple relevant niches, no matter what your level of real-estate expertise!
Speaking of Real Estate
(http://speakingofrealestate.blogs.realtor.org/)
Operated by the National Association of REALTORS, this blog emphasizes a combination of tips on how to effectively execute the basis and data provided from studies and surveys ran by the NAR. This blog also features insightful posts and videos from a variety of contributors, including both guests and NAR managers.
Zillow Porchlight
(https://www.zillow.com/blog/)
It can be helpful to read material your customers will likely find on their own to better empathize with their concerns and be able to answer questions more effectively. Zillow is a popular website among homeowners, and their blog spends a lot of space catering to aesthetic concerns such as staging and light home improvements. It does also offer solid story columns relating the experiences of people in the market, though.
Related: 5 Simple Strategies to Find the Right Real Estate Clients
Movoto
Movoto also provides advice on staging and home improvements, but what sets it apart is its Neighborhood Guide, which can allow REALTORS looking to expand their physical range or those setting up in a new area to become instant experts on attractions, shops, and important features like neighborhood safety or school systems with only a little studying.
REwired
(https://www.housingwire.com/blogs/1-rewired)
REwired features a host of bloggers, professional appraisers, and social commentators, all providing content angled towards a younger audience as well as those who provide to that audience.
Emphasizing both the impact of technology and social media and knowing to manipulate such forces for your advancement, REwired can advance an already knowledgeable REALTOR to the next level or help catch REALTORs without as much tech or social media experience up with the times.
Related: Why Is Social Media Crucial for Getting Real Estate Leads?
WAV
(http://waves.wavgroup.com/blog/)
This blog can be a big intimidating to newer REALTORs, but is full of powerful tools and expert, jargon-laded articles for the more experienced, mature audience. If you're a lifelong real estate agent or have aspirations of becoming one, dive in and find content generated by your peers specifically targeted at you!
MSN RealEstate
(http://www.msn.com/en-us/money/realestate)
Short on time? Don't have time in your busy schedule to check six blogs every morning? MSN RealEstate can be a powerful tool for you, then. MSN RealEstate aggregates blog posts from other real estate blogs. You'll miss some hidden gems, for sure, but this blog will provide you with a steady stream of content from multiple sources with little trouble.
Related: 17 Real Estate Business Cards That Close Deals
We hope these blogs can provide you with some thought-provoking material that you may have not considered before, or that may not have been presented as well. While there are many other fine blogs you can consider as well, these six have been carefully selected as leaders amongst their individual niches, and we hope you'll enjoy them as much as we do!