Maximizing Holiday Revenue: Gift Card Promo Ideas To Try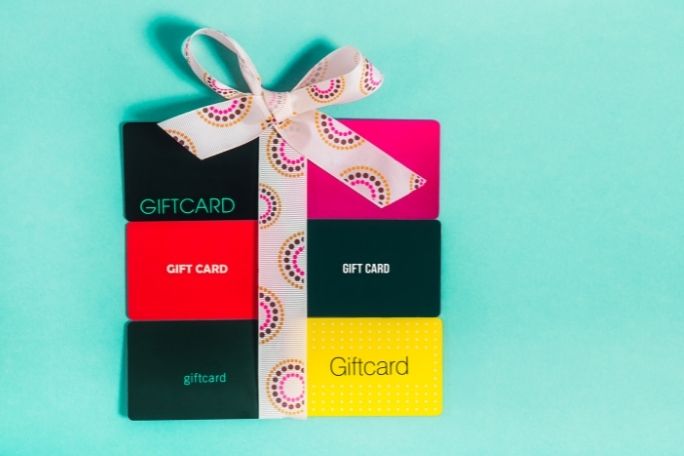 Category:
Gift cards are the perfect gift for both the giver and the receiver. They're a quick way to scratch names off the list and receivers love receiving them. With the holiday season upon us, it's time to plan for how you'll maximize holiday revenue with gift card promo ideas. Don't let the holidays slip by without taking advantage of greater revenue and attracting new customers.
Show Off the Cards
How will customers know you offer gift cards for gift giving? You've got to display them so everyone can see. Set up an area dedicated to gift cards. The entrance to your establishment or a place where customers stop, such as a check-in desk or cashier station work well.
Make the display eye catching and add some signage to remind customers that gift cards are a great idea for holiday gifts.
Take Advantage of Receipts
You're giving your customers a receipt every time they purchase, so why not add an advertisement for gift cards to it? Use that piece of paper or email to point out how easy it is to order a gift card or to stop in and grab one.
Offer Deals and Incentives
We all like a great deal. Give others a reason to purchase gift cards other than the fact that they make a great gift. Here are a few possible deals and incentives to consider:
Purchase one gift card and receive a smaller gift for yourself.
Receive a discount for every $50 spent in gift cards.
Buy two $100 gift cards for $90.
Purchase a certain amount of gift cards and receive a month of free membership.
Plan according to your business and clientele. Use some fun incentives to sweeten the deal.
Create a Team
Form a gift card team with other businesses in the area. Advertise together, encouraging the community to support local businesses by giving the gift of gift cards this year. You can even display each other's cards in your businesses. Communities appreciate the efforts to make shopping easy and pull the community together.
Utilize Technology
If you haven't yet, it's time to create an online presence with your business. Let technology help you promote your gift cards. Here's how to encourage gift cards online:
Advertise on your social media. Let followers know they can message you with the number of gift cards they need, and you'll send them out immediately.
Use your customer base to send out an email blast reminding customers you have the answer for easy gift shopping.
Consider ecards that are scanned in store or printed out and brought in, not just physical gift cards.
How Gift Cards Help Everyone
The greatest part of gift cards is the ease of buying and using them. It's easy for shoppers to complete their gift list when choosing gift cards. Remind shoppers of this when you advertise. Let's look at the benefits of gift cards for both the giver and the receiver:
Easy to purchase.
Allows flexibility for the receiver — they get to choose how and when to use it.
Low stress: stock up on gift cards and be done.
Support local businesses.
Brings in new customers as well as returning ones.
Easy advertising
Make Your Cards Unique
You may have the greatest company in the world, but if your gift cards look boring, others assume the business is boring as well. Make your cards pop so people begin to easily recognize the company as soon as they see the card. Your business is high quality and creative; your gift cards should be as well. Use the following idea to make your gift cards pop.
Make the Cards Durable
Choose plastic over cardstock for gift cards. Sometimes cards see a lot of miles before they show up for use. Plastic cards hold up better.
Show Off Your Brand
Just as you would prepare a business card properly, remember the gift cards you sell are also advertising your company. What's your brand like? Include the right colors, style, and wording to correctly reflect what your company stands for.
Barcode or Magnetic Strip?
Decide if you'll include a barcode for scanning or a magnetic strip for swiping, or both. This decision may depend on the time of equipment you use for reading codes and strips. Choose what's easiest for your business and the customers.
Offer Decorative Cases
Include options for wrapping up or presenting your gift cards. This is another helpful service for those purchasing the gift cards. Small gift card boxes, bags, or envelopes helps customers complete more of their holiday shopping.
Design the Gift Cards
Now that we understand how to maximize holiday revenue with gift card promo ideas, it's time to discuss how you can get your hands on the perfect gift cards for your business.
Choose a gift card design company with an excellent reputation for creative designs. Remember, you want unique cards that represent your brand well. A good gift card design company will have the following:
Professional designers to help you through every step.
Options in card materials, font, and size.
Samples to look at.
A willingness to understand your brand.
Excellent customer service that's available when you need it.
It's hard to believe, but the holiday season is here. It's time to help your customers get those gifts done so you can enjoy the holiday revenue along with the happy faces of your satisfied customers. Offer gift cards and watch your business grow.
At Silk Cards, we believe gift cards serve two purposes: to help the customer and to help the business. We also believe a gift card needs to be high quality and unique in appearance. That's why we offer the best in custom logo gift cards and plastic gift cards. With so many people walking around with your gift cards, it's important to make sure they properly represent the business.
Contact Silk Cards or browse our convenient online design shop to get your gift cards prepared for the holiday rush.