Linen vs. Suede Business Cards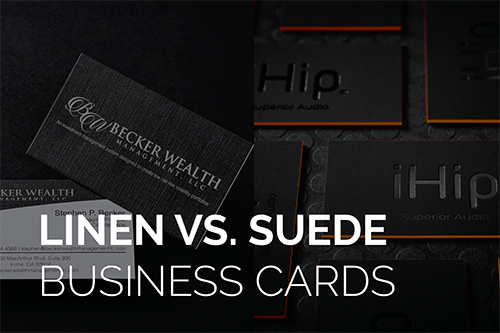 Category:
The design of your business card says a lot about you and your company. If it's printed on low-quality card stock, even the best design can fall flat. That's why using a high-quality card stock is a must for ensuring that your business card makes a good first impression.
You can take it one step further by choosing a material that looks and feels not just luxurious, but unique, giving the recipient a tactile experience that will make your card stand out.
Two of your options for unique materials are linen and suede. They both have a stand-out effect on business cards, and are both considered high-end business card material — no matter which one you choose, your card will look and feel more expensive than traditional card stock.
However, linen and suede do have some key differences. When deciding between the two, you'll need to consider factors like the industry you're in and the look you're trying to achieve.
Here's a breakdown of what to expect from linen and suede business cards, so you can decide for yourself which material will work best for you.
Linen business cards
The best thing about linen business cards is that they feel upscale without breaking the bank. The small grid pattern offers a woven texture, uncoated and unlaminated for a more interesting tactile experience.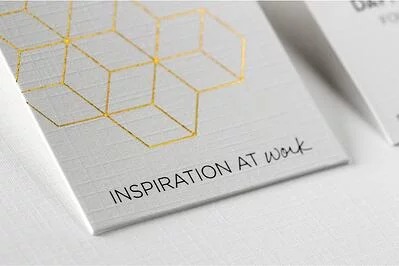 Linen paper stock is also eco-friendly — it's comprised of 30% post-consumer waste. It still manages to look elegant and sophisticated, however, and is commonly used by polished professionals like attorneys, lawyers, and consultants.
Generally, linen paper stock works best for minimalist designs that use less ink. But that doesn't mean linen cards have to be boring! Silkcards can add embossing, foil, spot UV, color edges, or die-cuts to linen cards to give them that extra wow factor.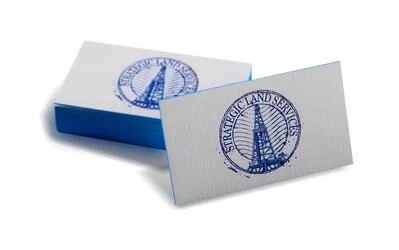 Suede business cards
Suede is a relatively new business card trend. With its smooth, velvety feel and matte finish, it's considered upscale business card material. No wonder fashion houses use suede-coated packaging for their products!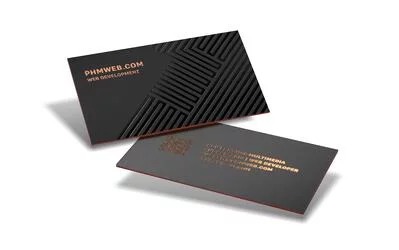 One of the thickest and sturdiest card stocks on the market, it's great for using touch and weight to make an impact. It's tear-resistant, water-resistant, and depending on the thickness and lamination, it can also be scratch-resistant.
Thanks to their thickness and durability, suede cards are the ideal medium for eye-catching 3D designs. Even better, suede lamination does not impact the readability or clarity of text and designs on business cards, even small design elements will look razor-sharp.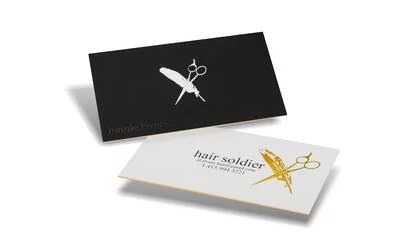 Silkcards offers 3 different kinds of suede business cards:
Onyx Suede
22pt
Black card stock with black colored edge
Suede laminated on two sides
Tear and water resistant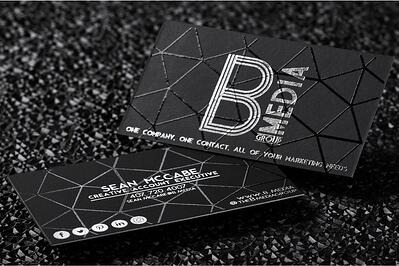 Our Onyx Suede material works especially well with spot UV printing, which highlights particular design elements on your card by contrasting the shiny, glossy UV ink with the matte suede background.
Order Onyx Suede business cards
Suede X
32pt or 48pt
Full color, full bleed
Suede laminated on two sides
Tear, water, and scratch resistant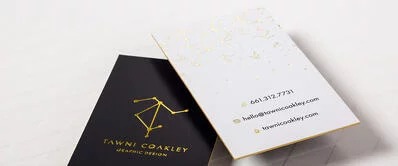 At 32pt, Suede X cards have a great balance of softness and durability. Upgrade to 48pt for our most substantial suede option. Combine with other printing techniques to add detail, from 3D designs to sophisticated metallic ink accents.
Both linen and suede are high-quality, durable, unique options for business cards that can lend some textural interest to any design. It all comes down to the look you're going for and the aesthetic that goes best with your brand.
Either way, the pros at Silkcards will make your business cards pop with our luxurious materials innovative printing techniques.
Everything you need to know about sizing your business cards for print.