How to Increase Gift Card Sales (With Minimal Effort!)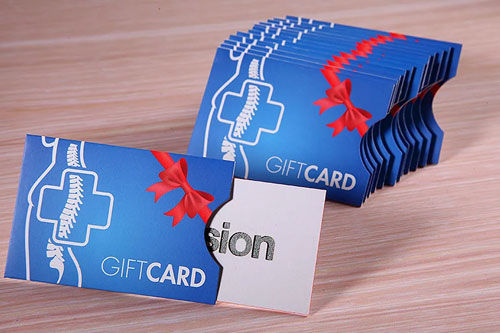 Category: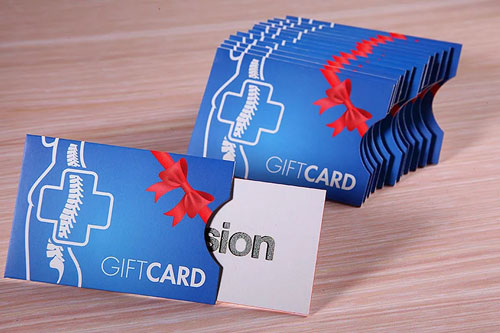 It's time to increase sales and build your business! The Christmas season and the end of the year are right around the corner. As a business owner, you know how important this is to your yearly income. With that are all the consumers who wait until the December to shop for their friends and loved ones, you are sure to turn a large profit.
How?
All these last-minute shoppers are the perfect people to buy your plastic gift cards. Although you might not think about them that often, gift cards are very important. The added benefit of gift cards is that you will gain two customers; those who buy your gift cards and those lucky people who are given cards as gifts.
How to Increase Gift Card Sales in a Few Easy Ways
Here are some simple ways to boost your gift card sales and help to build some brand loyalty to your business.
1. Remind Customers that you Have Gift Cards Available
If your customers don't know that your business offers gift cards, they won't be likely to purchase them. Remind them easily by placing signage in conspicuous places. Be sure to have them in your storefront window, next to your register, and throughout your business.
For example, salons and spas should put placards on hairstylist stations or in treatment rooms. Automotive repair shops could attach paper advertisements along with a customer's receipt. Restaurants can remind customers that gift cards are available for purchase by placing a sentence or two within the menu.
2. Make Sure Your Team is Reminding Customers
Every member of your staff should remind every single customer that your business offers gift cards. This is very important, because not all customers will take the time to read your gift card signage. Also, depending on the type of business your own, not every customer may realize that gift cards are available.
Since your employees are the face of your business, it is crucial for them to remember to mention how easy it is to purchase gift cards to your clientele. Maybe, you could offer a small prize for the person who sells the most gift cards within a month.
3. Sell Packages
Sometimes it makes sense to sell your gift cards in multiple denominations, or in large quantities.
For instance, perhaps an office manager wants to buy her entire staff the gifts this holiday season. She is a very busy woman, and needs her holiday shopping to be simple. You could offer her a bundle package of six $30 cards, with different whimsical holiday pictures. The transaction is simple for her, as she doesn't have to pick out the cards, nor think about how much to give everyone. And you've just made a $180 sale!
4. Offer Special Pricing
Along with bundle packages, you might consider offering special pricing for customers who purchase multiple gift cards.
For instance, you could offer that same office manager a 5% special discount if she purchases eight cards instead of six. She can give those cards to other people on her gift giving list or keep them for herself. Either way, the customer is happy that she has been given a good deal, and you've sold two more gift cards!
Another idea would be to entice customers to purchase one gift card for a friend at full price and then offer them a second gift card for themselves at a 5-10% discount. This is a special that can be applied all year and will really bring in some repeat business.
5. Email Your Customers!
You should already have a great email list for your business, but if not, gift cards are a great way to do this. There are several ways that you can utilize email to your advantage.
First, you should use the email list that you currently have to advertise your gift cards for the holiday season. Even if they haven't been in your storefront for some time, they'll be reminded of your business.
At the store, you can offer a discount on gift cards for every person who signs up for your email list. This way they can have incentive to shop with you again, and also will be reminded periodically about the services you offer.
6. Sell Them Online
Make sure your webmaster has made your landing page easy to navigate and that gift cards prominently displayed. If you are able, make sure customers can purchase gift cards right form the website. This makes everything so easy for the consumer, as they never have to leave their home to make the purchase. The easier this transaction is, the more likely that you will sell many gift cards via your website.
Customers really like it if you are able to ship the gift cards either to them, or directly to the person they are buying the gift card for.
7. Create Gorgeous Gift Cards
Although it might not seem very important, customers love gift cards that are customizable to the occasion. That means, for Christmas, gift cards should be winter or holiday themed. For birthdays, perhaps a picture of a cake or candles. A picture of a simple wrapped gift is generally good for year-round gift giving. A beautiful picture or design on a gift card absolutely helps the customer to decide to purchase one from your business. Since they also are a form of advertising, it is important the gift card you design be as impressive as your business.
Also read: Complete Guide to Gift Cards for Small Business