How to Get More Photography Clients With These 12 Strategies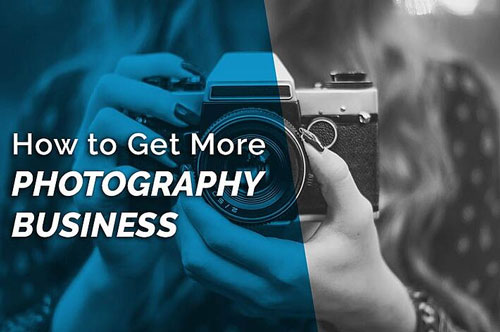 Category: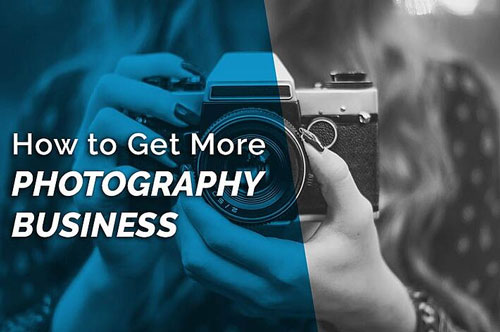 Running your own photography business has plenty of perks, but steady work is rarely one of them. Like with most small businesses, sometimes it seems like feast or famine when it comes to finding new clients. One new client can quickly lead to several, but once that work is done, it could be months before you find a new lead. Your business can greatly suffer in the time between.
While it's tempting to focus exclusively on honing your craft, learning about the nuts and bolts of effective marketing can give you the opportunity to actually do so. Follow these 12 tips and you could soon see a steady stream of clients for your business.
Related: Exposing Negatives: 5 Mistakes Photographers Should Avoid
How to Get More Photography Clients
Here are just a few tips to help you reach new clients:
1. Get Involved
Get involved in your local community through volunteering, attending local festivals, farmers markets, or any other public events. Not only does this build brand awareness, but you could also meet new people who could turn into clients. You'll get to bond with individuals in the community over shared interests, making it more likely they will remember you when they need someone to photograph a friend's wedding or their anniversary.
2. Network
It's easy to forget while working in a creative industry, but successful networking is crucial to building your business. Consider attending industry-specific events, such as a convention, a Chamber of Commerce meeting, or even a workshop at a local library. You'll get to meet business-oriented connections who are already interested in your services or who can help you further your craft. You may even consider bartering your services for those that you need, making overhead a little cheaper.
3. Use Social Media
Social media is a simple, easy, and effective tool which can allow you to easily connect with clients, fellow photographers, and potential business partners. You can easily share your latest updates as well as examples of your work with thousands of viewers. While social media alone won't be enough to attract a steady stream of clients, it is an essential component of any successful marketing campaign.
Related: Attention Photogs! Instagram Is Crucial Now More Than Ever
4. Build Personal Relationships
One of the best ways to run a successful business is to make lasting connections with the people you serve. This can distinguish you from competitors, as potential clients will already know you and will turn to you first for their needs. Focusing on relationships also means building trust between yourself and clients, which can make them more likely to refer you through word-of-mouth.
5. Make Time for Marketing
Marketing is essential to the success of any modern business, so be sure to dedicate some time each week specifically for marketing. Consider your current strategy and what you could do to better attract clients.
6. Choose Professional Designers
Instead of creating your own marketing collateral, contact a professional graphic designer to help you. While you're likely pretty handy with Photoshop, you can benefit from having someone who creates promotional materials on your side. You can have expertly designed logos, posters, banners, and more while developing a new business connection. (They might need you for a photographic element of a campaign in the future).
7. Target Your Advertising
For photographers, building an intimate connection with a handful of potential clients matters more than exposing your business to as many people as possible. Instead of buying mass ads for TV or social media, tey cultivating a smaller group of clients. You'll be more likely to land clients who will use your services again in the future.
8. Stay in Touch with Old Clients
Repeat clients can be your best sources of business and new leads, so cultivate them by keeping in touch with former clients. Create a mailing list to inform them about new work you've done or special offers, but also reach out to them individually when something of interest arises.
9. Blog
Every photographer needs to have a blog where they can share examples of their work as well as relevant original content. In addition to helping you build a community with your clients, this can also help new ones more easily find you on search engines.
Related: Frame by Frame: How to Start a Photography Blog Right
10. Build Your Portfolio
Your portfolio should include the best examples of your work, but too many photographers forget to update it as their business develops. Consider offering special, lower-priced sessions to clients if they allow you to use their photographs as part of your portfolio.
11. Offer a Variety of Sessions
While it's a great idea to niche down, be open to a variety of different types of photo sessions. This can help you reach a wider pool of potential clients as well as remain useful for past clients. For example, if you're a wedding photographer, it might be a good idea to become versed in newborn photography; a newlywed couple will remember the shots you took on their special day and might return if they have children in the future. People will also have more opportunities to refer you out.
12. Business Cards
Every businessperson needs a set of picture-perfect photographer business cards. These can serve as little reminders to potential clients and could help you attract new leads at a networking event. Make sure they are designed by professionals and include the name of your business and contact information.
Growing your photography business will take constant effort, but putting in the time can help you gain lifelong clients and can expand opportunities for your business.