How To Create a Successful Membership Loyalty Program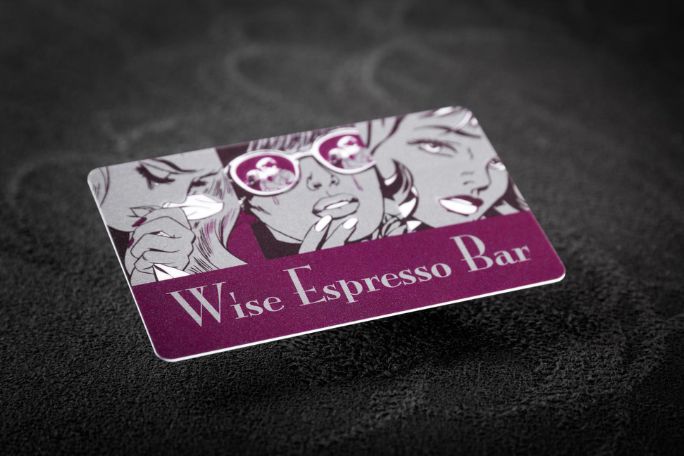 Category:
Businesses thrive when their customers feel appreciated and keep coming back for more. One of the best ways to make your customers feel appreciated is to create a membership loyalty program that rewards them for their continued support. While any business can create a membership loyalty program, it takes hard work to create a successful one. Keep reading to get some tips on how to make this significant change for your business.
Start With Customer Service
Before creating a loyalty program for your customers, you must have a business model that inspires customer loyalty. While part of customer loyalty and satisfaction depends on the goods or services you provide, how you treat your customers will inspire the most loyalty. Most customers can find goods and services anywhere. They come to you because of your excellent customer service.
If you're worried your customer service isn't up to par, start re-training your employees. Begin with basic lessons, such as the importance of verbal and nonverbal communication. Verbal communication in customer service includes greeting and welcoming people when they enter the store, asking helpful questions, and promptly responding to them. Nonverbal communication means smiling when they greet customers, leaving their bodies open and relaxed while they talk, and listening well.
Don't stop with the basics. Teach your employees to go above and beyond when serving customers and lead by example. Respond to requests for help quickly and ask follow-up questions to ensure the customer has a positive experience. Accept all forms of customer feedback, even critical ones, and use them to improve your business.
Study Your Customers
Once you know your customers love your business and the service they get there, start studying them. The more you study your customers, the more you'll learn about their spending habits and what they would like from a loyalty program.
There are multiple ways to study your customers. You can poll them in person when they come into your store, asking them to answer some questions or fill out a short form. Many businesses send surveys to their customers electronically, either through text or email, so they can better understand them and their spending habits. Others don't ask their customers for any information directly and simply track spending trends with software.
It's better to get direct customer feedback instead of inferring from software-collected data. Direct feedback is more personal and will give you a better idea of what customers like and want to have in the future. Some good questions are how they heard about your business, how long they've been a customer, what products they prefer, and how you can improve your relationship with them.
Pick Out Your Rewards
After studying your customers, you'll better understand what rewards you should offer through your loyalty program. Rewards can come in various shapes and sizes, from cash back after making a purchase, to receiving free items, to personalized discounts on future purchases, and more. Some customers may prefer certain rewards to others, so you'll either need to offer different rewards based on those preferences or choose the most popular.
Custom rewards are always better than general rewards. General rewards that every member of the loyalty program receives, regardless of spending habits, feel disingenuous. Tracking what customers like and rewarding them with what they want, whether it's something free or a future discount, makes them feel seen and valued. The entire point of the loyalty program is to reward and encourage loyalty from the customers to you. Show them you're worthy of their loyalty because you're loyal to them and willing to learn what they like.
Share Your New Program
You understand your customers and have rewards ready for your new loyalty program. Now it's time to spread the word about that program. Start with in-person interactions, informing customers about the new program when they enter your store. Don't pressure them into joining, but make sure they know the benefits and rewards. Offer a trial period so they can decide whether they want to stay in the program.
Go beyond traditional word of mouth and dive into social media. If you don't have a social media account before starting your loyalty program, you need to set up accounts once the program begins. Social media allows you to interact with customers when they're outside of your store. Some platforms will also enable your customers to interact with each other. This open communication channel is a great way to encourage transparency between you, your customers, and each other and share your new membership program.
Listen to Feedback
Your membership program will take some time to get up and running. Once your customers start signing up and receiving rewards, you can ask for feedback about the program. Give yourself plenty of time to collect various forms of feedback, both at the beginning and as everyone acclimates to the program.
After the first few months, poll your card-carrying customers. Ask them about the program and rewards from start to finish. Some questions to ask include:
Did they think it was easy to sign up?
What could make it easier if it wasn't?
How soon did they receive a reward?
Would they have wanted a reward sooner or later?
Were they satisfied with the reward, or would they have liked more control over what they got?
Is the loyalty card easy to read and use, or does it need modification?
How likely are they to stay on as a loyalty member?
How likely are they to recommend someone else join?
These are all questions you should ask to make the program the best it can be.
Make Necessary Changes
You'll receive more feedback as you bring in new customers and your loyalty program grows. Listen to constructive criticism and apply it when possible. These changes may feel bad at the time, like you're admitting that you've messed up, but they will ultimately help your business and loyalty program.
Knowing how to create a successful membership loyalty program involves knowing everything from best customer service practices to understanding how to accept constructive criticism graciously. If you're learning all this information and want to start a program with custom loyalty cards, we can help. Silk Cards can create unique card designs that will impress your customers and make them feel special, which is precisely what you want from a membership program.