From Business Card to Excited Prospect: The Art of Following Up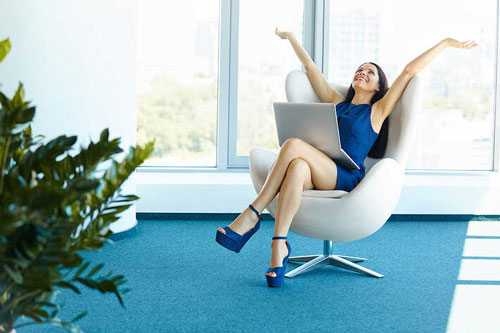 Category:
Tip #1: Ask the Right Questions
You can eliminate those excuses by simply using effective communication during the first meeting with the individual. There are some questions you can ask when it comes to following up, mainly for the sake of considering the other person's schedule and preference. Ask questions such as:
Can I follow up with you?

What is the best time of day to make contact?

What is your preferred form of communication?
Related: Steps for Building Relationships in Business After Networking Events
Tip #2: Be Consistent
Follow through with calls and emails.

Answer questions in a timely manner.

Be honest and forthcoming.
Tip #3: Be Thorough
Provide contact information at the end of emails.

Leave a phone number at the end of voicemails; be sure to speak slowly and clearly.

Present proposals in a professional and polite manner.
Following Up by Voicemail
One of the most important things to remember when leaving a follow-up voicemail is to have a plan. Rehearse what you are going to say and, if it's helpful, write it down. Address the person by his or her name, be concise, and add in a note of appreciation for their time. At the end of the message, leave your own contact number and be sure to speak slowly and clearly.
Following Up Electronically
We live in a world of advanced technology where email is not the only form of digital communication available. You may send a message through social media or via a contact medium such as Skype (remember to ask what their preference is for communication before making contact); no matter the method, electronic communication can still come across as polite and appreciative.
When sending a follow-up email, wait about a week so as not too seem too pushy. Always include the original email in your follow-up if only to jog the memory of your audience; if there was no initial email, include a line or two reminding them of the original contact that was made.
Start with a Great Business Card
Effective following up needs to be polite, but not pushy, and efficient, but not annoying. It is important to ask the right questions but just as important to listen to your audience. Whether your following up is by electronic means or via voicemail, be to-the-point so that you don't waste their time or your own. Consideration is key in following up.
A high-quality business card is the first impression that allows you to leave your mark in an effective way. Tell the world that you are intentional in your purpose and committed to your goals. 4colorprint.com is committed to providing you with high-quality print marketing products. We can help you stand out with custom printing and superior support. We invite you to trust us for your business card printing solutions.