Customer Spotlight: Perspectives from J. Brett Prince, Tattoo Artist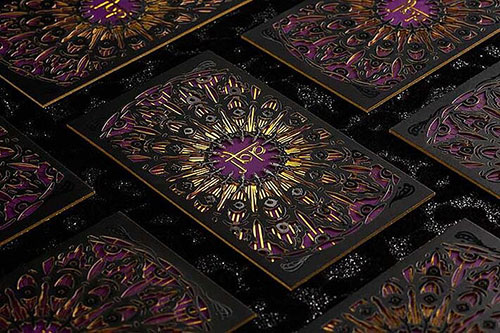 Category:
We do some of our best work for tattoo artists as the quality of our products enhances the appeal of their brand. With creative industries, it's so important to have visually stunning business cards and other marketing materials, and creative types tend to embrance all of the different printing methods that we offer to create unique, gorgeous creations.
SILKCARDS Customer Spotlight: J. Brett Prince
With that in mind, we wanted to catch up with a tattoo artist that has been ordering our products for a decade to see how well we meet his high expectations. J. Brett Prince is a veteran tattoo artist in Ohio who has been bring clients' visions for their body art to life since 2003.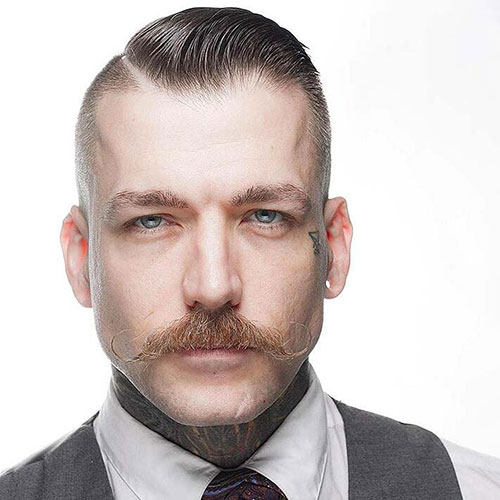 We interviewed him at the start of this year, and this is what he had to say:
You previously mentioned that you've been a customer for a decade. Why is that?
I was introduced to Silkcards early in my career. The quality really stood apart from the competition. The feel of the card was completely unique and the printing quality was outstanding.
Can you tell us how your business cards compare to those of others in the tattoo industry?
The business card competition in the tattoo industry is fierce! [Laughs] I had to bring everything I could to the table. I must give credit to the SILKCARDS website and the examples featured as inspiration. The features helped inspire the card design. Once I learned what was possible, I tried to make the most of the possibilities.
Can you save a little bit more money going to cheaper cards? Can you ever see yourself going back to the more standard business card?
Absolutely! There is an abundance of poor quality cards available for a low price. However, I view my business card as the first impression of my business. As an artist, aesthetics are my business and should be considered at every step. I want to make the best impression, so I chose the best printing company I could find.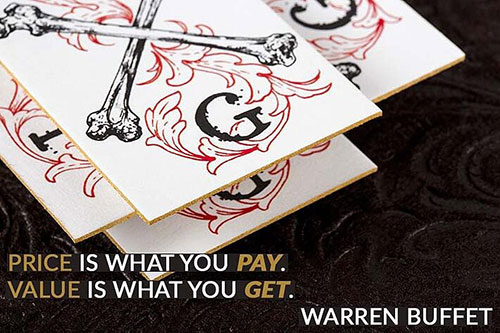 How do your prospects react when you give them your card?
I have had a great response!
The most common response is that it is the nicest business card they have ever seen. I have also had many people pick them up just to collect them, apart from the functional purpose of information conveyance.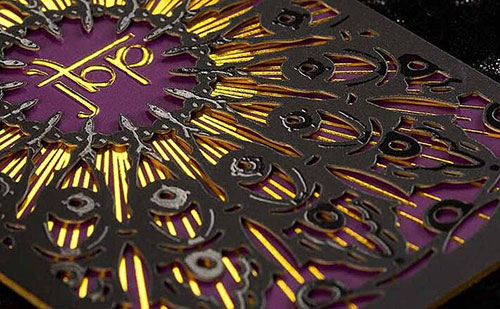 This card's primary feature is the incredibly intricate die-cut design, but it also makes use of gold foil and spot UV to enhance the finer details.
Related: The Anatomy of One Bad-Ass Tattoo Shop Business Card
Your card is, simply put, stunning. Did the SILKCARDS team develop your card, or did you come up with the design yourself?
Thank you very much! I designed the card myself using only my iPad Pro.
We believe that the first impression starts with the business card and the rest is up to you. Would you say that this business card represents your brand or the feeling that you want people to have about your brand?
100% I am proud to hand out the card, and confident that it represents my business and the overall aesthetic of my art. Silkcards really has helped me improve my representation through their printing capacity.