5 Key Things To Know When Ordering Business Cards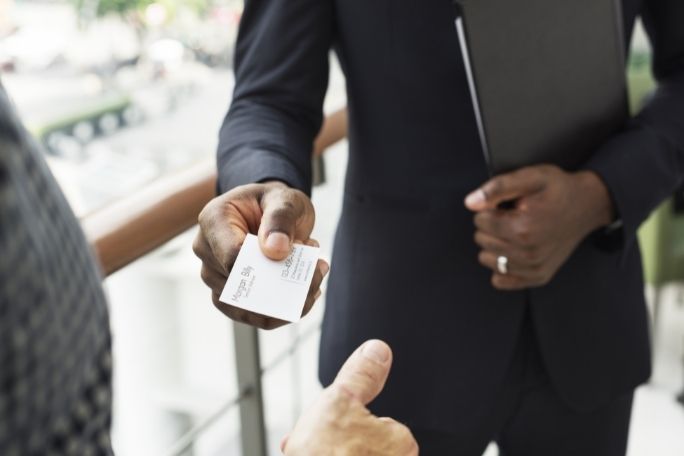 Category:
When you have five minutes or less to make an impression, your business cards cover you. When designed correctly, they convey your brand, personality, services, and contact information—all on a small, wallet-sized space. Understand the five key things you need to know when ordering business cards so that you're ready when an opportunity strikes.
Your Card's Colors Matter
The colors on your business card aren't just decorative; they say a lot about you. Choose hues to communicate boldness, softness, elegance, or whatever mood you're trying to convey for your business. Remember that you'll want colors to flow as you create other things like notebooks, brochures, and magnets. Everything should coordinate.
Your Logo Should Be Clear
You've undoubtedly spent hours or even days coming up with the perfect logo. The last place to forget it is on your business card. Logos take priority, so make yours clear on your card.
You Can Share Cards
If a business consists of you alone, you won't need to worry about which names go on the card. However, if you have a business partner, decide between the two of you if you'll each have your own business cards or if you'll team up on the same card.
You Should Include Contact Information
Imagine receiving your bulk order of business cards only to realize you forgot to include contact information. This information is possibly the most important item on a business card. Without it, there's little value to the cards. Include your business email, address, phone, website, and social media.
You Should Consider Style
We all have style, but each person's style is different. Make yours clear with your business card. Does the business have a modern edge, vintage vibe, or classiness and sophistication? Choose the mood you wish to portray, and go from there when choosing shape, size, and font.
Keep these five key things to know when ordering business cards in mind, and you'll have cards that speak for themselves as you hand them out daily.
Silk Cards is pleased to offer the highest quality custom-designed business cards. We carry unique silver foil business cards and many other elegant and creative choices. Contact us, and we'll help you design a business card that is unique to you.