5 Benefits of Adding Social Media to Your Business Cards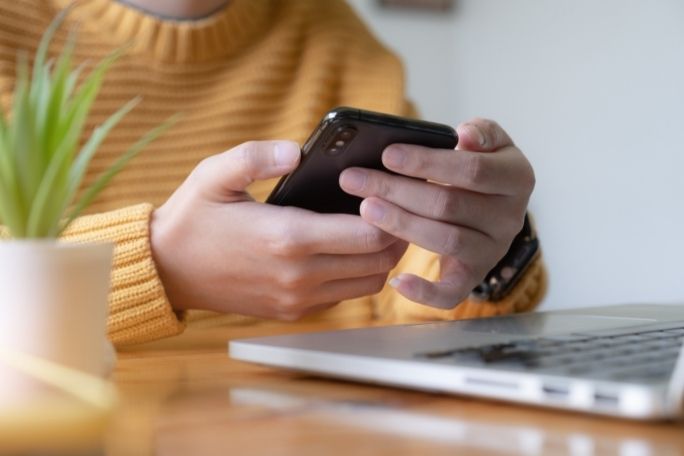 Category:
There's a lot to remember to squeeze onto a business card. Business cards give you an opportunity to share as much information as you can about your business in a matter of seconds—and in today's online world, social media deserves a slice of that valuable real estate. Let's look at the five benefits of adding social media to your business cards.
Everyone Is on Social Media
We know; there are those rare individuals who avoid social media altogether. However, in the world of business, it's highly unlikely. By creating business cards with your social media info, you can now reach potential clients like never before. With your current and potential customers checking their social media daily, often multiple times a day, it's a good idea for your business to get into their newsfeed and on their "follow" list.
Build Your Network
Social media is the gateway to networking. Gone are the days when late-night dinners were the only way to gather and connect. They still have their place, but social media has taken the absolute necessity of it away.
As you engage customers online and ask them to share your information, you are networking through social media. And as customers like your page or follow you, your business name pops up now and then, causing them to remember the services you offer. Giving out business cards with your social media info make reaching clients easier than ever before.
Credibility
If you think about it, would you find a business a bit less credible if it had no social media affiliation? You might. Don't take that chance. Credibility is one of the biggest benefits of adding social media to your business cards.
Show Off Your Personality
Okay, not necessarily your personality—but your business's personality, for sure. As you lead customers to your social media through the use of a business card, they know where to go to see your brand and what you're all about. You can't get all of that on the business card itself. Use social media as an opportunity to showcase who and what your business stands for and how you can be of service. Then, lead others there with a URL on your business cards.
Glowing Reviews
The first place many new or potential customers go on social media is the reviews section. Hopefully, because you run a great business, you've got some glowing reviews. These inspire comfort and trust in new customers. On the other hand, one may have some doubts and questions if a business chooses not to have a social media account to display reviews.
Now that you understand why it's so important to display your social media information on your business cards, it's time to get designing. That's where Silk Cards comes in. We offer unique business card designs customized to suit your needs and make your company stand out from the competition. From our custom metal business cards to many unique shapes, Silk Cards is the trusted source for sophisticated and cutting-edge business cards. Contact us today to find out more about how creating business cards with your social media info can help your business thrive!