3 Reasons Why the Smartphone Failed to Kill the Business Card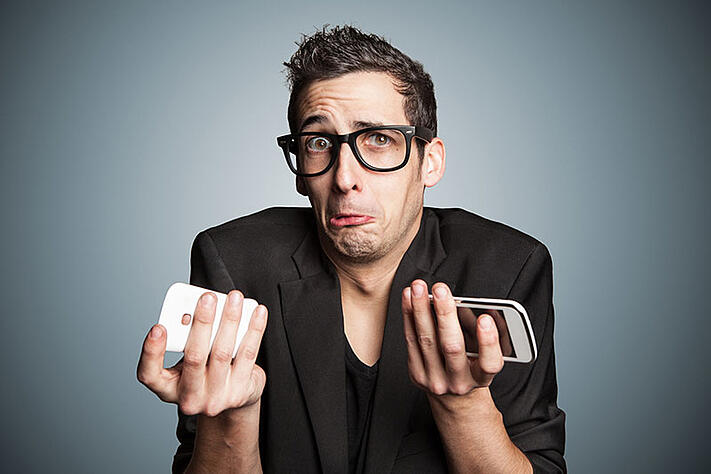 Category:
Business cards are essentially the last bit of business information that is solidified through direct in-person contact. They are an important part of cultural business etiquette. Despite all best digital efforts, advances in technology have been unable to replace physical business cards.
1. Business Cards Are Historical And Traditional
Before business cards, people in 15th century China exchanged trading cards. Trading cards were an efficient and formal way of communicating the desire to meet another person. Trading cards were also used as a basic form of identification. Throughout two centuries, trading cards evolved into business cards.
Business cards are a tradition that is deeply rooted in 17th-century European aristocracy, under the rule of Louis XIV, and they were used as both a form of advertising and as a map for the business, (no street numbers existed at this time). Business cards were also used to announce the upcoming arrival of someone important.
By the late 1800s, the popularity of business cards exploded, and they were considered one of the most popular forms of advertising as well as vital promotional tools for all types of businesses.
Today, business cards are still an essential part of advertising for a company or brand, and they are a quick, convenient way to exchange the contact information for a brand in a professional setting. They are usually transferred at the beginning or at the end of face-to-face encounters to communicate professional contact information.
Related: The Psychology of Business Cards
2. Business Cards Are An Integral Part Of Your Brand
More often than not, the business card is your first touchpoint with a brand. It is part of the first impression of a business, and first impressions are crucial. The business card helps a brand distinguish itself from other brands.
Unlike the traditonal business card, contact cards from smartphones all have the same template, and so it is tough for brands to differentiate themselves from one another.
3. Business Cards Are An Organic Component Of The Sales Ritual
Most people use high-tech tools as a part of its core business processes, but there is something old school effective about in-person business networking.
Real-world contact is especially vital in the business world to be able to make a physical, direct connection with another person. In an increasingly digital world where technology advances rapidly, the real physical interaction that comes with the exchange of a business card is precisely what makes physical business cards continue to have a significant appeal to a wide variety of professional people.
Business cards are not necessarily needed to exchange relevant information in the age of the internet and especially social media. However, they have become a cherished part of making a real, personal connection as well as a lasting impression.
Physical business cards are unlikely to be replaced by digital contact cards or smartphones despite continued advances in technology. They are a useful tool to help business owners stand out from their competitors, as well as an excellent way of consistently reinforcing the identity of a particular brand.
Finally, and perhaps most significantly, business cards have been a significant part of formal, professional social interaction for centuries, and they are not likely at all to become obsolete anytime soon.
Business cards have come a long way since the 15th century. Today, they are more than just a piece of paper and can be customized to fit your business wants and needs. You can get plastic cards, die cut business cards, or cards covered in gold foil. Your options are endless.
At SilkCards we pride ourselves on building unqiue and beautiful business cards that will reflect your brand and make a lasting impression. To see how we can create a custom, high-quality business card for you, request a free sample pack today.