What Is a Hang Tag, and Why Do I Need One?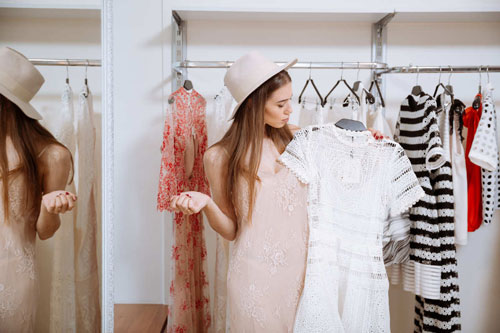 Category:
In the retail world, hang tags are a marketing staple that when used correctly can help increase sales. While the Internet has brought marketing into the digital age, printed materials are still tangible items consumers look for while browsing in a retail environment. They not only impart important information about specific products, but they also promote your brand. Detailed hang tags that represent your brand's message is vital to product merchandising and should fuse cohesively with your marketing plan.
Related: Solidifying Your On-the-Rack Brand Strategy Through Garment Hang Tags
What Is a Hang Tag?
In the simplest terms, hang tags are labels store owners attach to pieces of merchandise to include a variety of information, like the name of the designer or manufacturer, care instructions or the fabric or material used for an item. Hang tags aren't just plain, boring tags hanging from a product providing the sales price; they can convey the very essence of your business. Strategically placed tags with relevant information can encourage a shopper who's unsure about a particular item to make the purchase. Well-designed, custom hang tags should stand out on your products and attract as well as inform your customers.
Branding Design
While you may feel hang tags aren't important to your business, they're an industry standard that many customers expect to find on products. Hang tags can say a lot about your brand and greatly influence your customer's purchasing decisions. If your tags seem cheap, this may inadvertently convey to customers that your products are substandard and your brand image could be ruined. Superior marketing hinges on a design that differentiates your brand from other similar brands on the market.
Related: Creative Ideas to Make the Perfect Custom Price Tag
It can be challenging to design a perfectly branded hang tag (conveying brand colors, uniquely die cut shapes, etc.)and you'll most likely try several different versions before you find the one most appropriate for your market. For example, while mobile phone readable bar codes called Quick Response (QR) codes have become increasingly popular, your customers may not relate to this element. The different elements you incorporate into your tags must appeal to your average customer.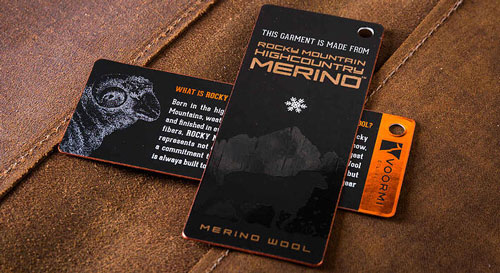 Conveying Information Your Consumers Want
While you don't want them overwhelmed with information overload, you do want to tantalize them with enough information to stimulate them into purchasing your products. Custom hang tags allow you to add critical and creative information to a product such as:
Care and pricing information to make your brand feel more transparent.
Background information about your brand to get your customer's personally invested in your unique story and products.
A materials list, especially if you use eco-friendly materials that appeal to environmentally conscious shoppers.
Background information on a product's origins, especially locally made items for consumers who enjoy supporting their community.
One-of-kind details for unique items for those who don't want mass-produced merchandise.
Promotional data to plug your brand's website and/or social media channels.
Distinctive logos that make your products stand out and help customers immediately identify your brand.
These and other details can help your hang tags make a lasting impression on your customers. If you market your products to other retailers, hang tags help your brand stand out when combined with a sea of similar products on crowded retail racks. While promoting your brand on hang tags can be an unexpected challenge, getting the details right grabs potential customers' attention and positively impacts your bottom line.
Related: Design for Your Designer Line: Essential Elements for Effective Clothing Tags
Make It Luxurious
With quality printed materials, you'll not only impress consumers who are browsing the racks, but you'll also be sending a brand ambassador into their homes once they've made the final purchases. Your hang tag should be of such a quality that they feel guilty about throwing it away. In that case, you've achieved success and taken the first step for gaining a fan of your clothing. At 4ColorPrint, we believe in the power of printed materials, and we're ready to help you through the process of making your garment tags your own.