Tips for Creating Business Cards No One Will Throw Away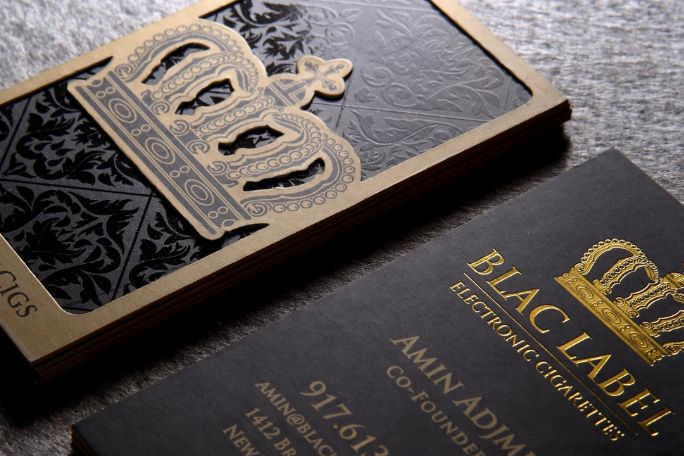 Category:
Almost every professional, regardless of industry, carries a business card. Business cards allow us to introduce ourselves and our business and leave someone with a tangible reminder of our meeting—unless they throw that reminder away. Since business cards are so common, some recipients only glance at the card or snap a quick picture before throwing it away. This way, they can keep the information without adding another useless scrap of paper to their wallet or office.
If you want to save your business cards from this potential fate, you must create cards that no one will throw away. Below are some tips for designing cards people will want to keep.
Vibrant Colors
What comes to mind when you think of an average business card? Most people imagine a plain white paper rectangular card with dark print. There might be a logo or picture somewhere on the card. The print gives details about the card owner and their business. You'll probably see details such as a phone number and business address included as well.
All that information is necessary, but the boring nature of such a business card isn't necessary at all. You can use vibrant colors for the background of your card, the print, and additional details such as logos.
One of the best vibrant colors to use in business cards is deep blue. Use a shade of blue light enough that it doesn't look black but dark enough that it conveys professionalism. Blue is one of the best colors to use because it symbolizes intellect. No matter what type of business you run, you want to come across as knowledgeable in your field, and using blue can help you do just that.
Red is almost opposite of blue on the color wheel, but it's another excellent choice if you're looking for the right vibrant color for your card. This is a bold color in any shade, so if you want to exude confidence and stand out from the competition, use it on your business card. You can use it for print or the background color.
If you'd prefer to stick to classic black and white but don't want your card thrown away, simply invert their roles. Typically, white is the background color, and black is the print color. Instead, use black for the background and white for the text. Your cards will still be in neutral colors and have that classic contrast without looking boring or basic.
Cool Shapes
Break out of the rectangular box of traditional business cards and get custom-printed cards in cool shapes instead. A cool shape won't guarantee someone keeps your card around, just like using vibrant colors won't. However, if someone looks at your card and thinks it's cool or interesting because of its shape, it will have a longer life span outside of a trash can.
Any shape other than the traditional rectangle will look cool to people used to seeing regular business cards. That means you can use other traditional shapes such as squares, circles, and triangles. You can also break further out of the mold with die-cut business cards in more unique shapes, such as a crescent shape reminiscent of the moon.
Before you jump off the deep end and design the coolest-shaped card you can think of, slow down and consider how the shape connects with your business. For example, if your business sells candles, design a die-cut business card in the shape of a flame. People will appreciate the cool shape more if it gives an immediate visual cue about your business.
Unique Features
You've chosen vibrant colors and picked a cool shape. Now, you need to start printing information onto your card. Start with the most necessary information, such as the cardholder's name, business name, and contact information for both. No matter how unique your business card is, you need to include this basic information so the card functions. If you focus too much on the aesthetics of your card and not its practicality, it may still end up in the trash can.
However, you can communicate these basic business details with various unique features that can still help your card stand out and stay out of the trash. Many businesses include their website and/or social media handles on their business cards now since they're such an easy way to connect with people. Instead of listing this information, print a QR code on the card. Anyone with a smart device can scan this code and immediately connect with your website or social media without needing to type anything into their various apps. This unique feature helps you stand out and changes how the card functions, so people will want to keep it.
You can also make your card more than a card. For example, if you own a brewing company, you could buy metal business cards die cut into the shape of a bottle opener. If the metal is thick enough, it can function as a bottle opener that someone can carry with them anywhere. No one will throw a free, helpful gadget away.
Different Materials
As mentioned above, you can use materials other than paper for your business card to help it stand out. Metal is one such option, but not the only option. You can also choose business cards made from plastic and wood. Many people choose plastic if they want a similar look to paper but also want more durability. Wood is a great option for those who want something as unique as metal but lighter to carry. Metal is the heaviest business card material, which deters some people from choosing it, but it's also unique and high quality. All of these materials will stand out in comparison to paper.
However, if you have your heart set on paper business cards, that's fine. You can still choose a unique finish or texture that helps your card feel different to the touch and stand out from the competition.
Our tips for creating a business card no one will throw away are to think outside the box for all card elements and never worry about challenging the status quo. When your card stands out, your business stands out, and that's a good thing. If you want to create custom business cards that make you stand out, we can help you do so. You can upload a design you've created or contact our design services for extra help. We can't wait to help your business thrive.