These 6 Gift Cards Are Totally Swipable, Scannable, Keepable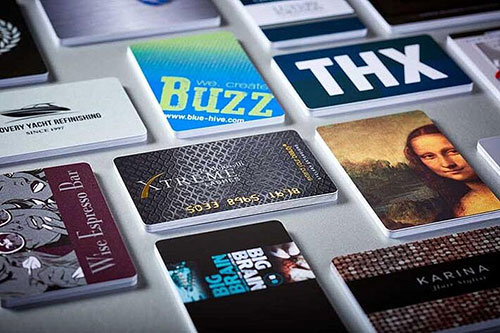 Category:
In the restaurant world especially, a great gift card program is an invaluable strategy for gaining and retaining business; your brand advocates buy them for themselves or their friends, bringing more people into the restaurant to be wined and dined into even more loyal customers. Gift cards even work in other industries, too, to generate excitement and name recognition for the brand. The first step into executing a great gift card program is to get an attractive, eye-catching card that people would love to buy.

These Gift Card Designs Will Blow Your Mind
These are our picks of great gift card designs that really pop:
1. SpoonFul Frozen Yogurt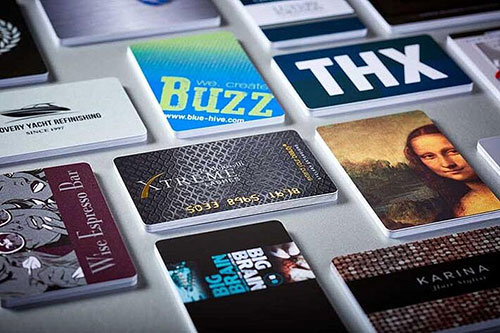 Keeping with the fun and fruity nature of froyo, this lime green gift card imposes its branding in a bold and refreshing way. We love how it showcases a delightful twirl of frozen yogurt on the right and good-enough-to-eat berries.
Related: Complete Guide to Gift Cards for Small Businesses
2. SNU Campus Store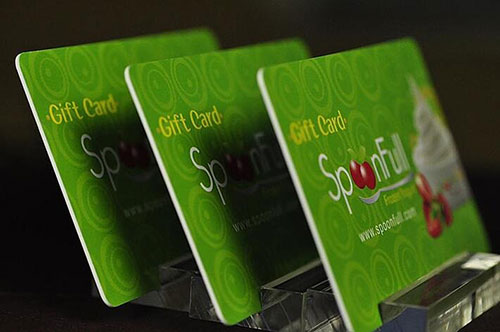 With a silver pearlescent background and a bold logo across the "Crimson Storm Gift Card" watermark, this campus store gift card features a scannable bar code.
3. SAKE Sushi & Grill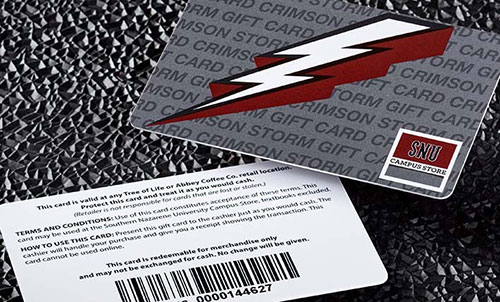 The front of this gift card displays the brand and logo while the back does all the talking. Because of its swipeable magnetic strip, the restaurant cashiers will have an easy time applying the gift card balance to the overall bill.
Related: Are Your Gift Cards Worth Giving?
4. RED BULL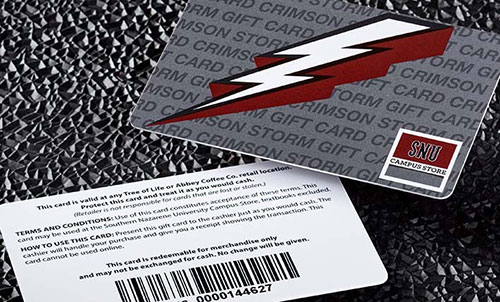 This gift card's main selling point is its scratch-off redeemable code. Rather than offering a monetary value to the card, this code is able to be exchanged for a piece of merchandise or promotional item.
5. Famous Dave's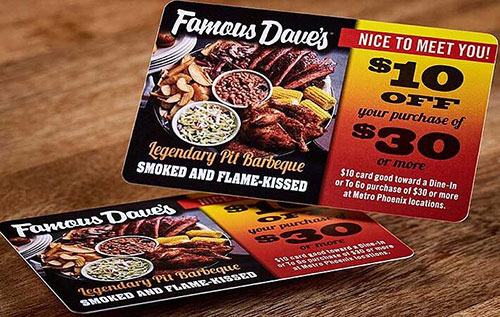 This is a unique gift card that functions more as a permanent coupon offering $10 off every bill of over $30 or more—lowering the cost to a third of the price! Rather than offering the standard $25 gift card and above, Famous Dave's is giving people the opportunity to come back over and over for continual savings. What we love about this card is the showcase of what makes Dave's a great place to eat: THE BBQ!
Related: Boost Your Bottom Line With Gift Cards for Your Restaurant
6. Soca Sex & Alcohol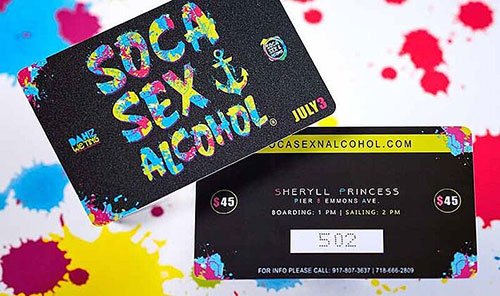 This clothing store gift card gets right to the point with its branding message targeting those who work hard and play even harder. We love the grainy design on the front with vibrant nightlife colors plus the matte black on the following side. The unique printed code makes it easy to redeem on the website.
Related: Increase Restaurant Revenue With These Unique Gift Card Campaigns
Need help to design and implement your gift card strategy? We work with restaurants and other clients to create the perfect plastic cards so that you can start working on your customer relations and marketing.