There's No Excuse for Plain Business Cards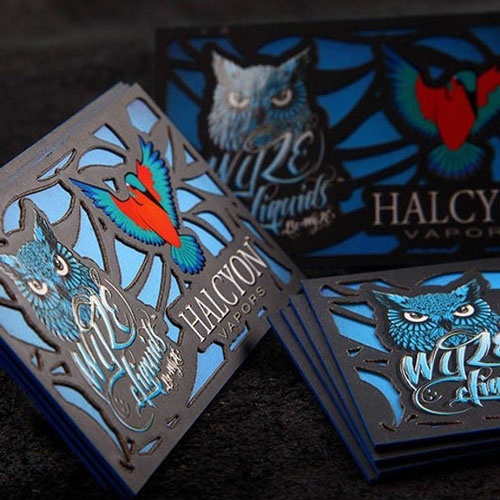 Category:
business cards are a thing of the past. If you want you and your business to stand out from a sea of boring, predictable business cards, you need to look beyond old templates, designs, and paper options – and think outside the box. There are plenty of modern selections available in today's market that will place you a cut above the rest. Here are just a few.
Modern Business Card Options That Stand Out
1. Silk Cards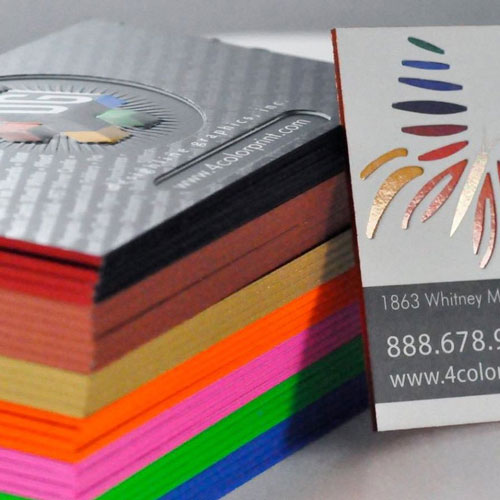 Silk cards business cards are matte silk laminated on both sides, and the finish is smooth to the touch. This tactile quality is entirely modern and will be especially intriguing to anyone who comes in contact with your business cards, offering am instant and memorable "WOW" factor. Companies that consider themselves forward-thinking, modern and unique should consider the investing in the luxury of silk cards.
2. Suede Cards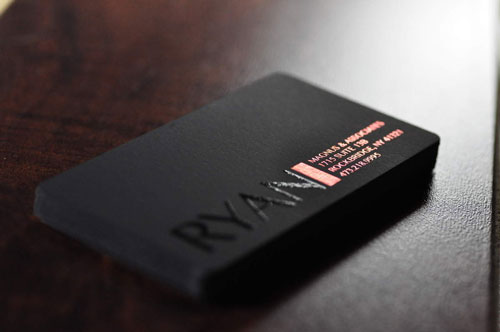 Every part of your business card should look and feel lux. Suede Cards differ from plain business cards in that they have a velvety finish that is reminiscent of soft suede. This finish also makes colors more vibrant. Companies that consider themselves high-end would make a lasting impact using Suede Cards.
3. Cotton Cards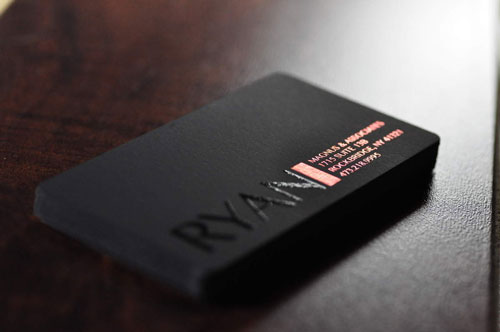 Traditional letterpress cards are made with old world techniques and are far classier than plain business cards. Debossing (stamping designs, so they are indented) looks particularly elegant on Cotton Cards.
These business cards have a timeless, handcrafted look. Makers, crafters, and independent artisans who are self-employed would find the look and feel of Cotton Cards just right to represent their businesses.
4. Effects and Finishes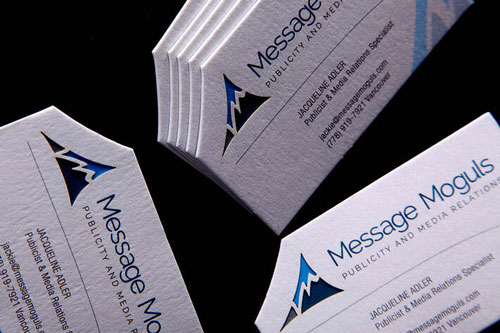 It doesn't stop there, though; you can play with effects on your business cards that will elevate the design. For example, there's two-layer lamination for a 3D effect, the use of cold foil on your business cards to add metallic accents, printing with a mix of matte and gloss finishes, and metallic inks. Plain old flat printing with regular ink is utterly staid in comparison.
You can also choose to print on textured cardstock, or choose a high gloss lamination that is not only tear-proof but water resistant. The sky is the limit.
Your Business Cards Should Reflect You
Whatever your business or brand, your cards can be customized to match what you're all about. The design can reflect what you do, what you make or produce, or the basic look and feel of your premises.
Your business cards should speak for you as well as promote you. They should be impressive and make an impact. They should be unforgettable; plain business cards will not do this for you.
Don't hurt your chances of attracting more attention, extra business, or customers by using cards that don't reflect your business, that scream "boring!" Take advantage of what your business card can do for you and check out all of the options for the design that 4colorprint.com offers. We have all of the above selections and more, and can create one-of-a-kind designs that will suit your endeavors to a T.