Pros & Cons of Using Your Name as a Brand in Real Estate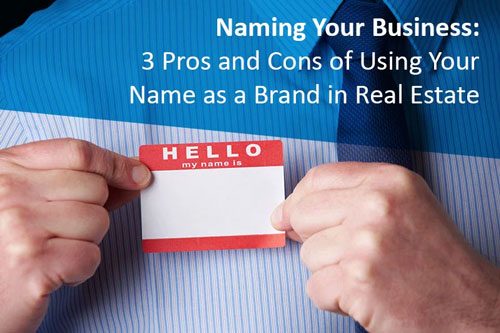 Category:
Regardless of the line of work, naming your real estate business is important. It presents a quick and easily digested pitch of what your company stands for, it ties in closely with your business's identity, and it is the image most associated with your business. These are all reasons that make your brand name essential for the success of your business.
When it comes to real estate, this is even more important. Many people choose to go with their name when starting a real estate business. But is this the right decision? Like any choice, it comes with several pros and cons. You should think carefully about these reasons before making a decision on whether or not to use your name as the company brand's name.
Related: Should You Have a Headshot on Your Business Cards?
Using Your Name As a Brand
This strategy has a number of advantages, but it also has its fair share of drawbacks. This can be very effective whether you are just starting as an agent or if you have years of experience in the industry and are looking for a rebrand.
On the other hand, it could be harder to differentiate yourself than you might think, or your marketing efforts could fall flat with your target audience. Before you decide on whether or not to adopt this strategy, it's important to learn just what it will mean for your business.
Reasons REALTORS Should Use Their Personal Name vs. a Business Name
There are three reasons when naming your business after yourself proves to be highly beneficial for those in the real estate industry:
1. It takes advantage of a personal reputation.
When it comes to real estate, the agent is selling both their experience and their knowledge. This is essential to helping people choose the proper house. Using your name as a brand takes advantage of your long and impressive track record of success as a REALTOR.
2. Using a personal name instantly breeds trust.
By using your persona name, the customer knows that there is a real person behind the real estate business. It is essential that clients know you, the agent, personally. This will make customers more comfortable with trusting their next home buying process with you as their agent.
3. Your real estate business will not blend in with the others.
People have issues differentiating grocery store chains, supermarkets, and restaurants from each other. They tend to blend. By using your name as the brand, you will never be confused with competitors. This means customers will more easily remember your agency and return in the future. This will also generate secure referrals.
Related: 5 Ways to State Out from Other Real Estate Agents
4. It gives your business a human face.
A personal brand can show potential clients that your business is run by real people, for real people. As real estate services become increasingly commodified, it's becoming harder for agents to truly distinguish the services they offer from any of their competitors. Likewise, home buyers and sellers can easily feel like they are little more than names and numbers during a transaction with a larger brokerage, or one that has adopted a typical corporate branding strategy.
Related: 5 Things You Can Do Right Now to Build an Awesome Personal Brand
Using your name for your brand can help to prime clients to expect a more intimate, dedicated level of service right from the start, which can help you better create a working relationship with them. It could lead to better reviews from clients, which itself can lead to more recommendations or networking opportunities. This can be especially important if you are targeting certain niche markets, such as luxury buyers. However, you will want to be sure that you know what sectors you will be targeting before you begin to craft your brand.
5. You'll be able to personalize your marketing.
With a personalized brand, you can develop a marketing strategy that emphasizes the human side of your business. Instead of relying on team photos, you can use your own image to promote your business. This can raise your own profile in your community and could make it easier for clients to find you and work with you. However, unless you include the specific skills or services you offer, yours could become just another face in the crowd of agents buyers and sellers can choose from.
Related: 5 Simple Strategies to Find the Right Real Estate Clients
A simple, catchy name that includes wordplay or a pun could help to keep your brand at the top of minds for potential clients. Depending on the success of your marketing strategy, you could also develop for yourself local celebrity status, which you can parlay into more free advertising from local media outlets. However, this could also backfire, so conduct market research before launching.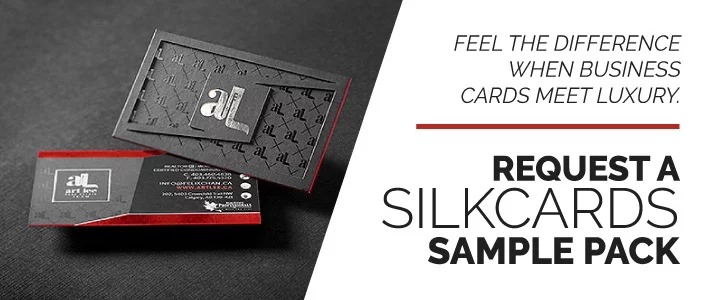 3 Reasons Not to Name Your Real Estate Agency After Yourself
Despite the good that comes from using a personal name as a business name, there is also some traction that comes along with doing so:
1. It does not specify in which sector of real estate your firm specializes.
The real estate industry is vast and diverse. There are residential agents, commercial agents, and everything in between. By using your own name, it doesn't tell prospective customers what type of real estate you specialize in. Customers may be disappointed if they find out that your agency can't help them with their particular need.
Related: Real Estate Marketing: Top Ways to Build Your Client List
2. New partners may join, and owners can change hands.
If you ever join another group or you get bought up by a larger conglomerate, the name of your firm will have the change. This can be confusing for everyone involved. Customers may believe that your agency no longer exists. Furthermore, some of the identity that was associated with your prior brand will be lost. This can be challenging for your firm to overcome.
3. Some people have challenging names to pronounce.
Everyone went to school with someone whose name was always mispronounced. For people with difficult to pronounce names, this can have a detrimental effect on the business. People will forget exactly how to spell the name, will have issues telling their friends, and may have trouble finding any websites tied to your agency. This can be easily rectified, however, with REALTOR business cards that look so great they can't be thrown away.
Related: 17 Real Estate Business Cards That Close Deals
4. You run the risk of misbranding.
If you have a fairly common name, you may find that it is difficult to build a distinctive brand. You might even discover that another agent is using your name for their own brand. Some agents in these situations will pursue a more traditional corporate branding strategy. If your brand fails to catch on, it could also make it hard for you to leave it behind for a new one, given how closely the old one was associated with you.
Like any business decision, using a name as a brand in real estate has its pros and cons. Weigh these reasons carefully before making a decision.