How Real Estate Agents Can And Should Expand Their Business Network!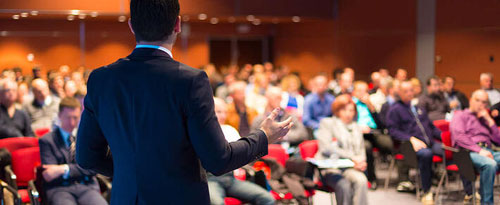 Category:
Independent real estate agents need to be savvy and find ways to expand their business network and promote themselves if they want to stay successful. The real estate market is a highly competitive one in both the commercial and the residential niches. Mortgage loans are harder to access, property prices are fluctuating, and both buyers and sellers are trying to negotiate smaller fees for agents.
Expanding Your Business Network and Getting Referrals – It All Begins Online
For independent real estate agents, it is tough to compete with larger agencies and networks, especially when on a limited budget. Without a name brand, client acquisition becomes all the more difficult. This is why networking is more important than ever, so it's important to learn how to leverage your existing clients and professional connections in order to develop your business over time.
Regardless of whether you've cultivated your reputation through many years of service to the local community or you're brand-new to the area, you'll need to capitalize on any networking opportunities that come up as well as cultivate any existing relationships to keep your network thriving.
When you stay fresh in the minds of your connections, you're more likely gather leads on a constant basis and benefit from work rolling in. Thankfully, the internet and professional social media networks such as LinkedIn and Google+ are extremely useful to help you carry your reputation with you wherever you go and nurture your professional relationships effectively and easily. You'll even find that, with more people turning to the internet for solutions to problems, your presence on networking platforms and social media will only help your presence in the industry.
How to Become a Master at Networking
Some people are naturally skilled at forming and growing new relationships in their professional and personal lives. As a real estate agent, you need to have excellent people skills. If you can negotiate a challenging property sale and complete the transaction successfully, then you have everything it takes to become skilled in connecting with individuals to find possible leads for new contracts.
The first thing you need to do is be yourself. Do not try to build a public persona that you believe would be more successful. Be confident in your skills and personality, and people will be open, friendlier, and more willing to recommend your services. Here are some of the most efficient ways in which you can benefit from your business network and grow professionally: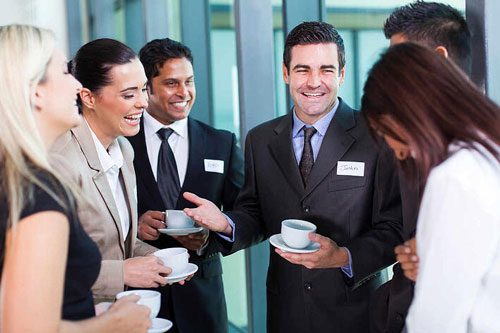 1. Build a Professional Profile on LinkedIn
LinkedIn is a unique social media platform reserved for professionals in various industries. Its primary purpose is to help people grow their business network, find new jobs, seek business opportunities, and help companies recruit and find clients more efficiently.
Your LinkedIn profile should not read as a standard resume. Instead, focus on your most valuable skills and demonstrate them by selecting the most representative positions held in companies or projects you worked on.
Share some of the causes you support and prepare a mission statement in which you define your goals and your values in life and business. Once your profile is complete, you can start seeking connections, starting with former college classmates, work colleagues, and even the managers you worked for in the past.
2. Attend Industry Events
Networking is best done in person. Whenever you can, attend real estate tradeshows and conferences that are either open to the general public or reserved for professionals only. Prepare a set of well-designed real estate agent business cards and try to meet a colleague or friend who can introduce you to other attendees. If this is not possible, you can join open conversation groups to add your opinion, contribute a helpful answer or point of view and make new connections.
If you want to maximize your chances to increase the reach of your business network, follow up each of these events with an email to all the people who gave you their business cards so that you can offer your assistance if they need it.
3. Become a Member of an Industry Organization
Various professions have exclusive clubs and organizations where practitioners can share the latest news, laws, and regulations as well as find business and networking opporutnities. In real estate, the most prestigious and well-known would probably be the National Association of REALTORS®, but there may also be others rooted directly in your nearby community or location.
These groups are usually very active. They organize symposiums and conferences, and they can offer referrals and recommendations for their members. Membership in these organizations also makes a good impression on your resume and business cards, and many clients tend to associate some element of authority and trust with individuals who are strongly affiliated in their industry.
4. Ask Your Clients for Referrals
Every professional who has a list of happy clients can and should ask them for referrals. This is even more efficient if you specialize in commercial real estate services. The managers of the companies you helped relocate into a suitable office space will be more than happy to recommend your services to other businesses or to make your introduction into their business circle.
In essence, the secret of successful real estate agents who managed to expand their networks of activities and create solid professional relationships is their ability to socialize at events, set up and control their online personal brand, and keep in touch with their past clients, colleagues, and employers.