How Are Metallic Business Cards Made?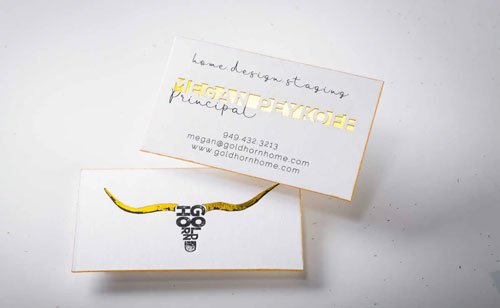 Category: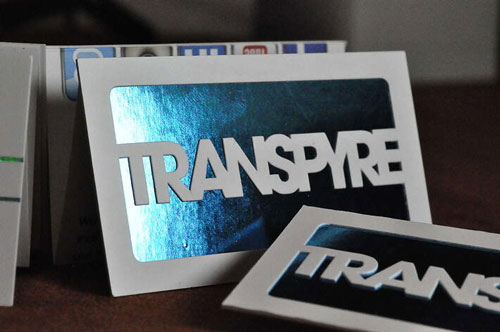 Gone are the days where a boring business card is enough. Prospective customers are comparing so many vendors and making so many relationships in business that it pays off to stand out. Have you received a stellar-looking business card and thought, "Man, my business card needs an upgrade"? A metallic business card might be the answer, and we're ready to give you the rundown on your options.
Related: There's No Excuse for Plain Business Cards
How Are Metallic Business Cards Made?
This topic is not quite so simple as it might seem. In fact, there are a number of ways to add a metallic sheen during the process, and we've outlined them below. It really just depends on personal preference and the exact type of effect you're attempting to produce.
Related: 6 Business Card Printing Methods to Inspire Your Branding Strategy
Metallic Ink Business Cards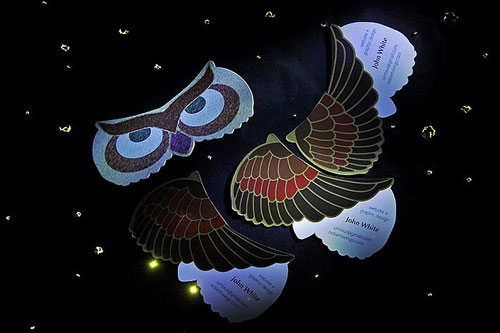 Some business cards are simply printed with metallic ink. Here at SILKCARDS, we actually use PMS 877 Silver and PMS 872 Gold with our metallic ink business cards to a achieve a low-key but attractive and affordable product. These inks are often used as accent colors to make really small details stand out.
Foil Business Cards
Metallic ink isn't the only way to make a business card shine. Although some metallic business cards look like there is a tiny chunk of metal put within the card, the truth is that many business cards actually use foil to achieve their desired effects.
Foil can be used on a variety of different cardstocks and materials, including plastic cards. In fact, almost any cardstock, matte or high gloss, can get this metallic effect. There are two different applications of foil: hot foil (referred to simply as "foil" or "hot foil stamping") and cold foil.
Hot Foil Stamped Business Cards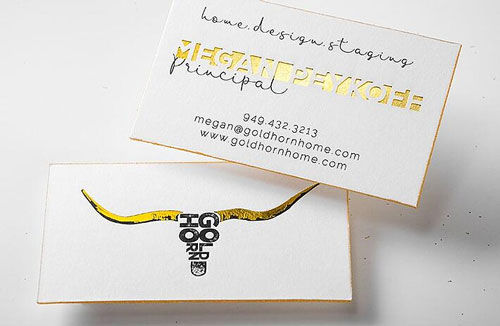 Foil stamping is the process of using heat and pressure to transfer a metallic foil to cardstock or another surface in order to permanently affix it to that surface.
When you think foil, don't just think silver. The effect can be achieved with a number of colored foils, and, in fact, SILKCARDS offers 36 available color options for foil business cards while many competitors offer gold foil only.
Related: 7 Cold Foil Business Cards With Texture That's Just Unreal
Cold Foil Business Cards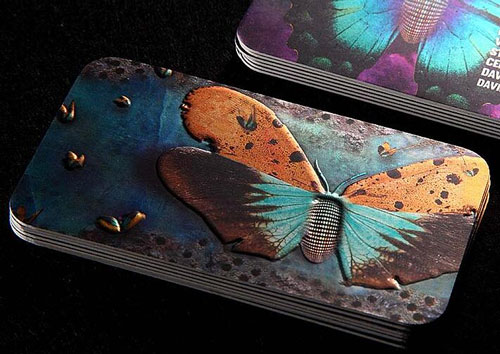 Cold foil, on the other hand, is a completely different process. A plain foil is stamped into the cardstock and ink is then applied onto it. Unlike "hot" foil, there is no color limit because it all hinges on what ink is used.
Cold foil business cards don't have the striking metallic look that hot foil cards do; cold foil is more subtle. It may appear as a pearlescent finish or even give the illusion of a shimmery texture. When a card looks as though leather, wood, or metal was used in its creation, that is actually a foil imprint using the cold foil process.
People Remember Metallic Business Cards
The varieties of foil stamping and metallic ink can create lots of neat effects on business cards, making people take an extra second or two to look at the card. In many situations such as at a conference, or even when you run into people at a restaurant, the business card is the first chance you'll have to make an impression on them. A memorable business card with metallic ink or foil stamping is a great way to stand out simply because not many people currently invest in this.
An interesting business card that breaks the ice and fosters interesting conversation can help you make great strides in creating solid connections for you and your company or brand.