7 Ways to Stand Out from Other Real Estate Agents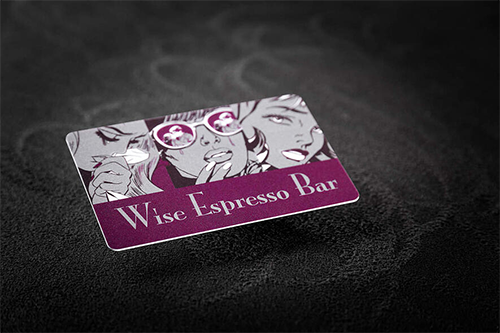 Category:
Whether you're just starting out as a real estate agent or have been working for many years, it can sometimes feel like you're a small fish in a very big pond. Competition for real estate clients is fierce in all areas, so you really need to make yourself stand out. We've outlined some of the best strategies from dialing up customer service to crafting incredible printed marketing materials such as luxury business cards and given you surefire ways to market your business and find the clients you are looking for.
7 Ways Real Estate Agents Can Stand Out from the Competition
With a few small tweaks to your approach, you could easily start capturing the interest of more clients. Check out the 5 tips we've compiled to help you differentiate yourself from other real estate agents.
1. Get Your Own Website
When you work with a major agency like Century 21 or RE/MAX, they typically give you a website on their domain. Get your own website to distinguish yourself from the cookie cutter template and to help you as you venture into real estate marketing. Your own website can help you have a bit more autonomy with the resources you want to offer and the brand you want to establish.
You may want to consider reading up on the best strategies to help your site show up in the search engines. SEO and the digital marketing world are constantly changing, so keep up on the latest trends or hire a company to do it for you.
Related: Survival Guide: Steps Every New Real Estate Agent Should Take Immediately
2. Create a Lead Magnet for Your Website
A website is helpful, but if people visit your site and then leave without contacting you, you've lost a potential client. Offer a short E-book with helpful information and require an email address in order to download it. This E-book can include the tips on how to ready your home for the market, what to look for in a real estate agent, how to find the perfect house, etc. Once you've got the person's email address, you can contact them and offer your services.
3. Find Your Specialty
Agents who specialize are better able to reach clients in their niche. Fortunately, there are a number of ways to do this. You could specialize in working with a particular type of client such as first-time home buyers or people who need to sell quickly due to a job relocation. You could specialize in a particular neighborhood or in selling a certain type of home like multi-family homes or beachside homes. The possibilities are endless, but any direction can increase your chances of being the go-to source in a particular subset of the market.
Related: 5 Simple Strategies to Find the Right Real Estate Clients
4. Make Yourself Available
This is one of the most important ways real estate agents can stand out. Real estate is a fast-paced industry, and if you don't return calls or emails soon after you get them, you may lose out to another agent with a faster response time. Though it's somewhat inconvenient, it's smart to think of yourself as working round the clock. Use a smart phone so that you can easily respond to questions no matter where you are.
5. Go the Extra Mile
An agent who really goes above and beyond is more likely to get referrals than one who does the bare minimum, and you really should be thinking about how to increase word-of-mouth referrals. Take the time to really get to know your clients so that you're only showing them homes that really meet their needs. Offer a free moving truck for people to use after the sale. Check in with people after the sale to see how they're settling in. Give a thoughtful gift post-sale, such as flowers for the new garden or a gift card for a local home improvement store. These little things add a certain touch that clients love.
6. Choose Marketing that Makes an Impression
If you want to differentiate yourself, you can't have the same old business cards that everyone gets from their agency. Spend a bit more money to get premium business cards. Consider using rich colors in the design, a custom die cut or having the card made from a material other than the standard card stock. When sending direct mail, choose a unique size that will stand out when someone takes it out of the mail box. These techniques make people take a second look at your advertising.
7. Strengthen your Brand
If you haven't already, work with a graphic designer to create a logo and brand colors for your business. Then, purchase everyday items with your logo that will keep you front of mind with potential customers. This could include anything from pens to drink koozies, candy dishes to flash drives, and can be tied in to your personality and your ideal client.
Related: Luxury Marketing Techniques for Luxury Real Estate Agents
How to Market Your Real Estate Business
The real estate market is saturated with agents, so you need to find a way to be seen. Here are five ways to ensure that when the time comes to buy or sell a house, your name is brought up.
1. Network like a champ
Whether you are at a networking event or just relaxing with friends at Happy Hour, you are always networking. People do business with people that they like. Don't be afraid to tell people what you do, and be generous with your knowledge. If someone has a question about the industry, take a few minutes to answer them. They will be grateful for your patience and more likely to hire you when they need an agent.
2. Align yourself with a non-profit
What do you care about? Do pets, children, veterans, or the homeless pull at your heart strings? Find a charity that is doing good work in the community and provide a monetary donation for every referral they send your way. Non profits are always looking for ways to fundraise and rarely find issue with a business owner looking to promote their service by supporting the cause. They will often include you in their newsletters, website, social media, and may even invite you to their events. This widens your network while also helping out a population that is close to your heart.
3. Sponsor events
When you sponsor a local event, be it a sports team, school function, or community festival, you increase your visibility in the neighborhood. The event will often allow you to have signage, marketing materials in the giveaways, and possibly a table at the event itself so that you can speak with potential clients. Much like aligning yourself with a non-profit, sponsoring events not only increases your visibility but your favorability as well. And, what better place to hand out your expertly crafted business cards and your branded drink koozies!
4. Write for local publications
Being seen is only half of the battle. Being recognized as an expert in your field is the other half. There's a reason why the phrase "He wrote the book on it" exists. People want to work with a professional who knows their industry inside and out. Offer to write a monthly column in local newspapers, magazines, or even your HOA's newsletter. Potential clients will get used to coming to you for advice on all things real estate, and when it's time to hire an agent, you will be the first person they think of.
5. Set up a referral system
You already know that happy clients are your best marketers, so why not take that a step further and offer them a thank you for their word of mouth referrals. Gift certificates for dinner, movie tickets, a donation to their favorite charity—the sky is the limit when it comes to appreciation and can be tailored specifically for each client or you can choose a specific gift that everyone gets.
Related: How to Win Client Referrals from Other Real Estate Agents
Getting clients is often about helping people see how you meet their needs better than other agents in the area. Don't be afraid to separate yourself from the competition. At SilkCards, we can help crafting the printed marketing materials you need to make a great first impression. Request a free sample pack to see what we can do.