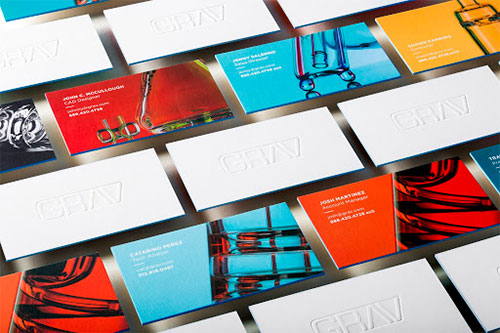 Don't forget the basics
Sounds simple, but you'd be amazed how often people mess this one up. Using strong visuals to connect with your audience will attract attention, but remember that your card won't generate any real business without some essential information in place.
All basic information — name, contact info, portfolio website — should be legible on a business card. When selecting a font, select a heavier text weight on important info to ensure it stands out.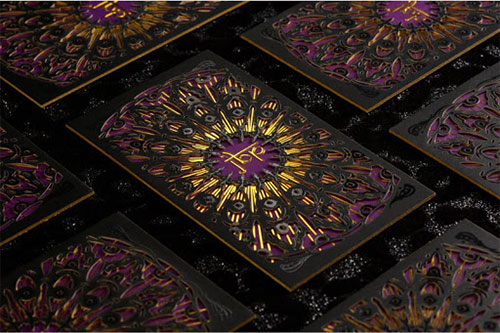 Bring dimension to your design with add-on elements
Maximizing the canvas of a business card means more than simply including your art on one side and your contact information on the other — it means using add-ons to introduce texture, shimmer, and so much more to your design. Elements like foil and raised UV present an opportunity for a card to stand out in a crowd.
Remember, your card is only as good as the information you communicate, so a subtle touch of add-on elements can go a long way. Utilize them to make your design pop, but always ensure that your contact information doesn't get lost. Add-ons should always highlight your information, not overshadow it.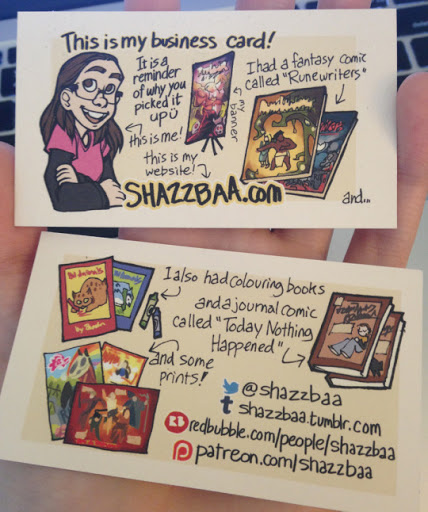 Unravel the boundaries between image and text
Nowadays, business cards aren't just a way to share contact information. They present an opportunity to play with the divide between text and image to create an innovative narrative-driven effect, like in a comic book.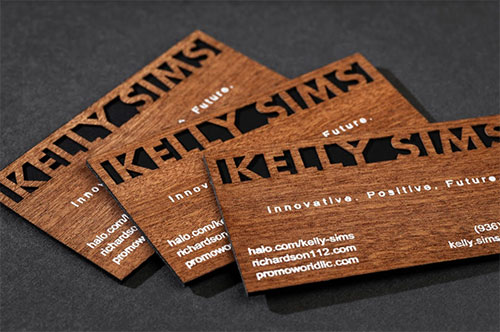 Design around the experience
The major philosophical shifts in card design and theory that we've seen in recent years largely originate from a new focus on centering "the experience" in business card design.
More and more we're seeing business card designs that use bold textures, eye-catching finishes, and uncommon materials such as wood and metal to stand out from the rest. This new approach is built around the feeling of receiving a business card, and puts emphasis on making that moment as potent as possible.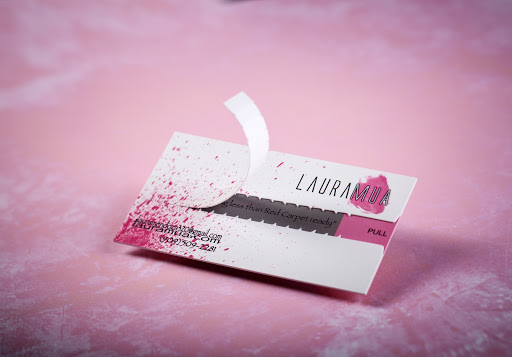 Don't limit your vision to two dimensions
A business card that incorporates 3D elements will never fall flat when it comes to creating an experience. More designers are exploring ways to add texture and dimension to their designs, including cutaways and folding elements that create interactivity and introduce the element of play to your card design. Utilize 3D effects to bring your creative vision to life!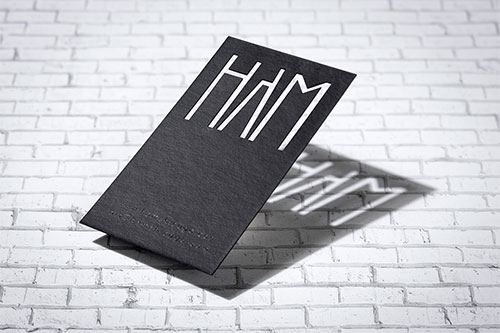 Know when to ask for help
You can only do so much on your own. Often, the missing link between design and execution comes down to a lack of communication between designer and printer. By working one-on-one with a print expert, you can achieve the dream vision you're after. Our team is here to help you create something truly exceptional.
See what we can do together. Get Started!