4 Greeting Card Design Tips for the Holiday Season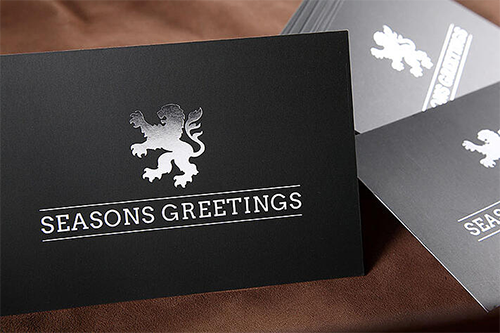 Category:
Sending a greeting card to a customer is a way to let them know you appreciate their patronage and continued business relationships. With technology ever increasing, staying in touch on a more personal level is essential to standing out and forming loyal business relationships.
Designing Your Greeting Card to Make a Lasting Impression
There are important things to consider when it comes to creating your greeting card to help it stand out and get your customers' attention.
Personalize It
Instead of making a generic card that may simply be opened and discarded, try adding personal touches to direct it to a particular recipient. You can do this by adding such things as the addressee's name or a personalized interior message, so they know you took the time to consider them when sending it. In general, customers are more likely to open mail with their name on it personally than mail addressed to the company generically.
Read: 3 Direct Marketing Ideas You Never Thought Of
Be Consistent With Your Brand
Let your customer knows who the card is coming from with just a glance. Be sure your brand, including company colors and logos, are seen prominently so that the card is easily identified as coming from you. Also, make sure that the design of the card is consistent with the image and perception of your business you want to be portrayed.
Read: Keeping Your Brand Consistent: Matching Online and Offline Identity
Make Your Greeting Card Design Simple, Yet Unique
It is important that your greeting card is clean and uncluttered so that you can get your company information and message across without being lost in the shuffle. Minimal and clean does not mean boring, so come up with a design that is unique and eye-catching and will make the recipient will take notice. Run of the mill cards will tend to be tossed to the side while unique ones are often kept or shared with others because they are interesting.
Use Quality Materials and Additional Finishes
Using higher quality paper and material not only adds a more finished and professional look to your greeting card, but it is also more durable and less likely to be destroyed in the mail or during opening. Often the recipient will notice quality materials and in turn, associate that type of quality with your business.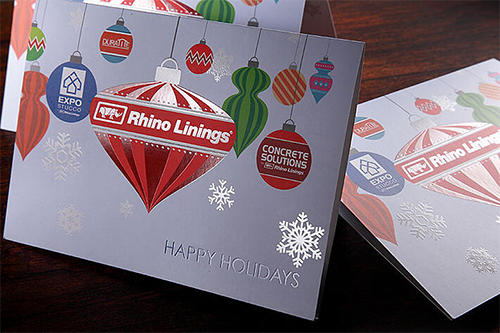 Some additions to help your card stand out include:
Foil Stamping to make a bold statement
Embossing to add a touch of class
Colored Edges to make your greeting card pop
Custom Die-cut to "WOW" your greeting card recipients
Spot UV Coat to impress
With so many greeting cards being delivered this holiday season, stand out among your competitors this year with a customized, unique holiday card. Remember it is important that you not only represent the quality and image of your company but that you make your customer feel important as well. If you are interested in finding examples of unique greeting cards or any specialized additions, request a SILKCARDS sample pack today.