3 Easy Ways To Make Customized Gift Cards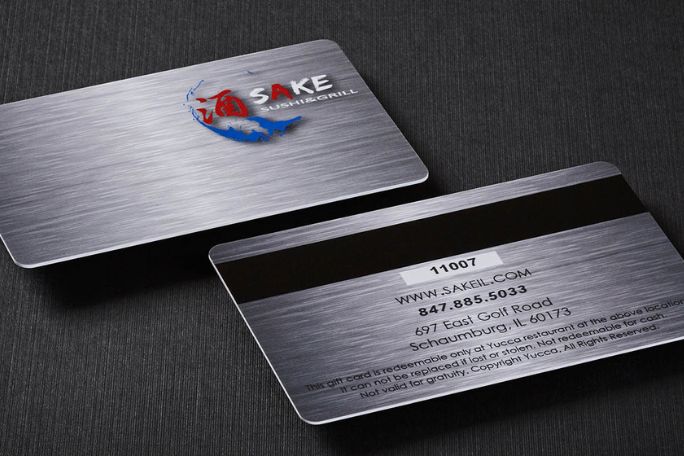 Category:
Gift cards are a great marketing opportunity to help your business grow. When one person loves your business and shares it with another through a gift card, you get to interact with new people and help them fall in love with your products. But if you really want your gift card to stand out and bring people to your business, it must look great. The best way to create an amazing gift card is to customize it. Keep reading to learn about three easy ways to make customized gift cards so that you can continue to bring new people to your business.
Creative Design
Custom gift cards allow you to create something that no one else has done before, and you can use almost any creative design elements to do so. With the right printer, the only limitation is your imagination. You should consider your colors and fonts if you're still unsure where to start in the creative process. You'll want to choose colors that relate to your business, either from your logo or related to what your business does with color theory. As for fonts, you should select something aesthetically pleasing but easy to read. Gift card recipients should be able to look at your custom gift card and immediately understand what your business does by looking at the colors and fonts.
Special Functions
Another way to make your custom gift card stand out is to give it special functions that go beyond what a typical gift card would have. Normal gift cards from other businesses are just plastic cards with a magnetic stripe, but custom gift cards can have so much more. You can order cards with a signature panel, embossed numbering, barcodes, and other cool features. These allow you to make your gift cards reusable, so a recipient can continue to load money onto the card for themselves or potentially re-gift the card.
Unique Elements
Go beyond design and function by making custom gift cards with unique elements that no one will forget. You can order cards with foil accents, spot UV, and silk finishes that will have recipients admiring the character and quality of your business for as long as your card is in their hands. When you combine these unique elements with a thoughtful custom design and a special function, your card will look and act like no one else's.
Our three easy ways to make customized gift cards include choosing creative designs, adding special functions, and using unique elements. If you need help creating custom logo gift cards that will stand out and make your business thrive, we can help. Our order process is easy, allowing you to select any options you want as well as add any notes or questions you have. Let's get creative and grow together.