Why is Social Media Crucial for Getting Real Estate Leads?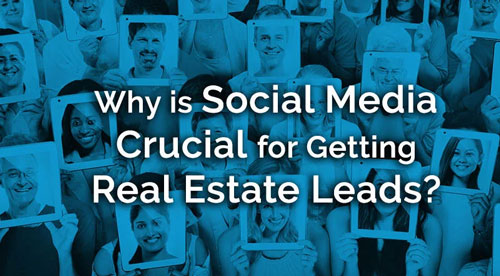 Category: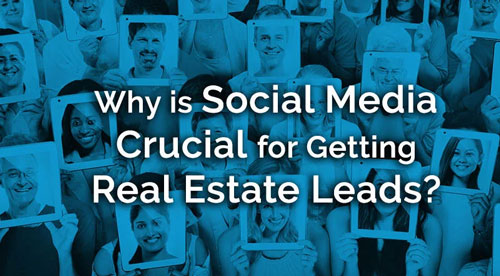 Real estate referrals still heavily rely on people. 92% of people trust recommendations from friends and family over any other form of advertising. Read on to find out how you can leverage word of mouth with social media to get better leads for real estate.
Why Is Social Media Crucial for Getting Real Estate Leads?
Did you know that 94% of people start their home search online? Nearly 2/3 of people use social media on a regular basis, so it only makes sense that REALTORS should be where the people are at. When you regularly engage and post on social media, you are letting potential clients know that you are still in business, that you own your market, and that you are accessible. When you consistently post on topics related to the real estate industry, you become a thought leader in real estate. Social media is a great platform for engaging with other potential clients, creating a dialog, and sharing the story of your business.
Related: 5 Ways to Stand Out from Other Real Estate Agents
Real Estate Social Media Strategies to Maximize Engagement
Here are a few tips we have compiled to help you make the most of your social media presence in your real estate business:
Use Stunning Photography
Images are more powerful than text when browsing online. Beautiful images are a first line of engagement that draw potential clients in. Nothing appeals to our deep-seated desires for home like the image of a beautiful house for sale.
Related: Luxury Marketing Techniques for Luxury Real Estate Agents
Find pictures with emotional appeal that will draw potential clients in. Several social media sites are based around images, such as Pinterest and Instagram. If you are pressed for time, a good social media management app can help you post your picture along with its message to several social media sites at once, saving you both time and energy.
Keep in Touch With Clients
The average return on investment for email marketing is 4,300%. Consider adding all of your past real estate clients and current prospects to a regular e-mail newsletter. This is a great way to provide specialized customer service and remind clients that you are still in business and available for referrals. It also serves as lead nurturing for people you've met at open houses or elsewhere that may not be ready to do business yet.
In a newsletter, you can provide localized results for real estate, send content based on a budget, and respond to seasonal demands, just to name a few ways to make your email newsletter more personal.
Related: 3+ Ways to Combine an Online and Offline Marketing Campaign
Post Your Listings, Too
Advertising your services isn't enough. Be sure to post your listings so that people can see just what kind of real estate is available. You might also include success stories of your clients (with their permission, of course) so that other potential clients can imagine themselves buying a house as well.
Tell A Story About Your Neighborhood
Stories are a very engaging way of bringing traffic to your website and social media platforms. Do some research about the neighborhood your listing is in. Share what you learned on social media. Let people know why it is such a great neighborhood to own a house in.
What kinds of schools are there and shops?
What do people like to do for recreation or vacation?
What kind of community events and organizations exist?
What is the history of the neighborhood?
Remember that social media is a great way to reach your clients where they are at. Make your posts engaging, personable, and relatable. Send newsletters and post regularly so you can stay fresh in people's mind when they think of real estate.