The Insider's Guide on How to Get Gigs While Self-Employed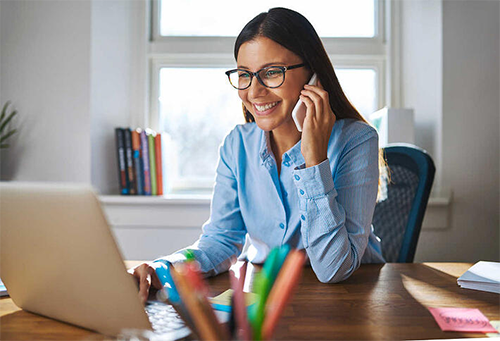 Category:
The idea of becoming self-employed is more realistic than ever before, as many in today's work force fall under this ever-growing category. In fact, over 15 million individuals have found out how to get gigs and completing assignments wherever their experience is needed.
What are the advantages? Well, no more hustling out the front door each morning to battle bumper-to-bumper traffic or being distracted by noisy co-workers that curtail your productivity inside the workplace.
However, being self-employed is no picnic, just as the hiring process can be terrifying at times. The hope is your skill level to complete gigs on time will help keep the assignments flowing and surpass your current income level.
Attending Industry Events
Major companies are being very cautious in their hiring process because they're making a significant investment by deciding to bring a talented, new employee into the fold. Many prefer outsourcing some of their work to self-employers who have the experience necessary to handle special assignments with little supervision as possible.
You gain the current climate of the job market by attending industry events due to their reputation as a place to socialize with other self-employed workers. You can share corporate jargon and other job requirements within the industry with one another. Spending time at these staged Meet 'N Greets will help to gain the "sound" of the corporate world that secures continuous employment.
Related: Steps for Building Relationships in Business After Networking Events
How to Get Gigs With The Perfect Resume
A self-employed worker's resume should emphasize how they provide a fresh approach while still staying within the company's guidelines. To gain more favorable gigs, your resume must deliver value inside the workplace before citing job history.
Do some research to identify what employers are looking for in a potential employee. Then, build your resume to highlight these points. Try to find commonalities between the industry's language and what potential employers are looking for in possible job candidates. Transform this language onto your resume by highlighting past assignments that impress others and secure that next gig.
The Importance of Reputation
On that note, it's a definite advantage to have done excellent work in the past for any potential employer; they'll be eager to hire you once again when the workload becomes too heavy for their staff to handle. Repeat business and word of mouth is paramount to a successful career as a self-employed individual, so ensure that you make every effort to delight your clients.
Developing a Marketing Strategy and Materials
One of the top marketing strategies is creating promotional materials that delivers a package of your past work-related accomplishments. Try to compose paragraphs that best describes past assignments in a way that the reader can envision how your strengths fit into their work environment.
Your resume is an important part of the marketing materials package as it will help to brand yourself as a self-employed professional. The content must highlight your past successes, which is vital in how to get gigs.
Related: 10 Essential Components of an Effective Marketing Kit
The beauty of this type of approach is delivering your value to the business without ever mentioning your self-employed status. The idea being that you have sold yourself by your work accomplishments instead of where you have been employed. Remember, not every prospective employer is fond of self-employed experience, and it's your job to sell them on your professional background as being the right choice.
Wow Them Through Branding Image
Branding is essential for any self-employed individual. It lends you credibility in your field and presents an image that goes even beyond the initial meeting or interview. Decide what's important to you as you craft your brand, and consider polishing it into a mission statement or catch phrase. Choose representative colors and images to convey your personality, and be sure to stay consistent.
Related: 5 Things You Can Do Right Now to Build an Awesome Personal Brand!
With all of this in mind, use quality materials for all of your physical marketing pieces from your business cards to any pamphlets, marketing kits, or direct mail pieces you intend to have developed. At 4ColorPrint, we'd be happy to help you craft awe-inspiring promotional items to impress any potential clients or employers.