The 5 Secrets They Neglect to Mention About Brand Building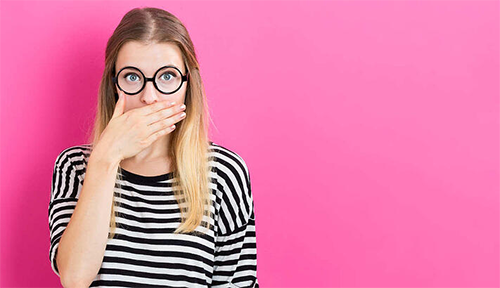 Category:
Building a brand ain't no picnic. In addition to making sure you get colors, logos, fonts and messaging right, you have to ensure a real connection between you and your clients or customers. If you've been in business any length of time, you probably already know you should approach your brand with heart and enthusiasm blah blah blah. But what aren't they telling you?
5 Secrets of Brand Building
In this post, we'll cover five little-discussed secrets of brand building and how you can harness them for the improvement of your own business. Put them to use for you, and you may see more success than you ever thought possible.
Related: 5 Things You Can Do Right Now to Build an Awesome Personal Brand
1. Be Clear But Inclusive
Jacks of all trade typically do not do as well as niche businesses. That's because they're trying to serve a huge array of customers and can't do everything as well as they could do one or two things. Choose a clear direction with your company, but make sure to still be inclusive within that niche. No matter what service you provide, make clear with your wording that you provide it to all comers, and care about the needs of everyone you serve.
2. Overdeliver When Fixing Mistakes
Many marketers dismiss this idea as fundamentally non-marketing related, but they couldn't be more wrong. How you approach your clients, customers and relationships will do more to establish your brand than almost anything else, so never underestimate the power of overdelivering. When fixing a mistake, responding to a complaint or otherwise soothing a customer, always go above and beyond the call of duty. They'll take their experience, good or bad, to the masses, so let that experience be good.
Related: Perfect Your Restaurant By Making the Most Out of Customer Feedback
3. Experiment with Going Off Message
One of the prime tenets of brand building is you must always keep your message consistent, consistent, consistent. Unfortunately, this can sometimes translate to "stale," which you definitely don't want. Instead, feel free to switch up the language of your main message for different applications. In your website's banner, for instance, you might have a short, pithy statement, whereas you might have a longer version of this same message on your About Page or on the back of a business card. When crafting your messages, think "dependable," not "unchanging."
4. Split Test
Building a brand is difficult, and you may not always get it right the first time. When setting up your website's landing pages, shopping carts, sales pages and so on, use split testing to see if different versions work better than others. You will start to learn what works and what doesn't, assisting in the evolution of your image.
5. Don't Forget Printed Collateral
In this digital day and age, it's too easy to turn all your attention to the online sphere and forget about the real world. But while the perfect website or a native app are great ways to build business, you're still going to interact with real people, and that means you still need real, live marketing materials. These include business cards, brochures, flyers and posters, for instance. If you have an important event coming up, you might consider postcards or stickers as well. In any case, physical reminders of your brand serve you very well and don't go away just because someone logs off.
Related: 6 Business Card Printing Methods to Inspire Your Branding Strategy
At the end of the day, brand building might not always be intuitive, but it still isn't rocket science. Use these tips to build your brand and be amazed by how far they get you. Contact 4ColorPrint to develop awesome printed marketing materials.