Standard Business Card Sizes You Should Be Using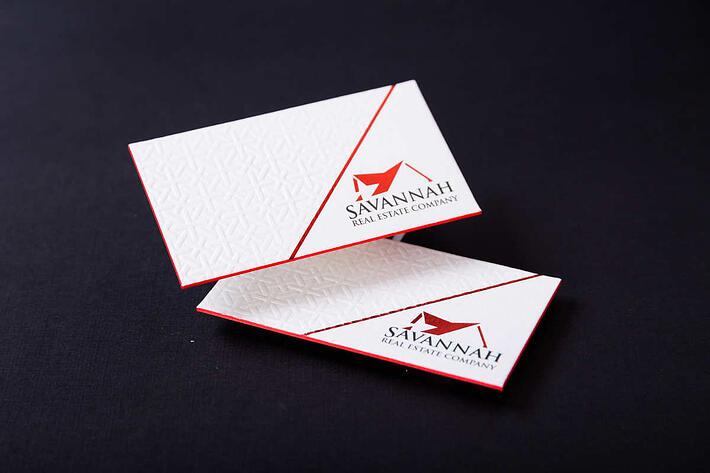 Choosing the best design for your business cards is not as easy as it may seem when one could choose from a plethora of attractive fonts, color schemes, materials, shapes and printing techniques. Even so, with a little bit of research and the best guidance from a competent print marketing consultant, potential clients can make an informed decision and obtain the right business card design to promote their brand.
Choosing the Right Size for Your Business Cards
When it comes to designing business cards, the size of these handy tools is an important factor that you should consider before making a final call.
Here are some of the most common types of business cards that you could choose from:
Standard U.S. and Canada Business Cards (89 x 51 millimeters or 3.5 x 2 inches)
Micro Business Cards (25 x 76 millimeters or 1×3 inches)
Square Business Cards (57 x 57 millimeters or 2.25x 2.25 inches)
Folded Business Cards (83 x 51 millimeters or 3.25 x 2 inches)
The size of a standard business card is 3.5 x 2 inches. However, this doesn't mean that you should stick to this size if you feel that it doesn't speak to you or doesn't do the best job at representing your business.
Square business cards that add height to the standard format and micro cards at only 1 by 3 inches are also widely available. These less common sizes usually attract attention and are easier to notice in a stack of business cards.
Odd-shaped cards are also an option. As a matter of fact, some of the most ingenious clients order cards cut and designed to resemble their product or depict their service or company through the shape of a symbol associated with their specific brand or niche. The above card is square-shaped, perhaps reflecting the flooring products they sell.
Does Size Really Matter?
So here's a question that may be bothering you at this point: should you favor the standard business card size or rely on an unusual one to reveal your creativity and uniqueness?
When it comes to designing a truly memorable business card, its size is only one of the key elements that you should focus on. Other design specifications, like the fonts and images that you use, the information you add, or the color scheme that you opt for are just as, if not more, important.
Adopting the Best Fit
Ultimately, business card design should enhance your brand and vision for your company rather than compete with it. Eccentric designs often go hand-in-hand with creative and saturated sectors like entertainment while more conservative professions such as law would be more apt to go with minimalistic designs.
If you're looking for the best tips on how to select and mix and match the best design elements for your business cards, get in touch with the experts from 4colorprint.com and personalize the best template for your print marketing materials.